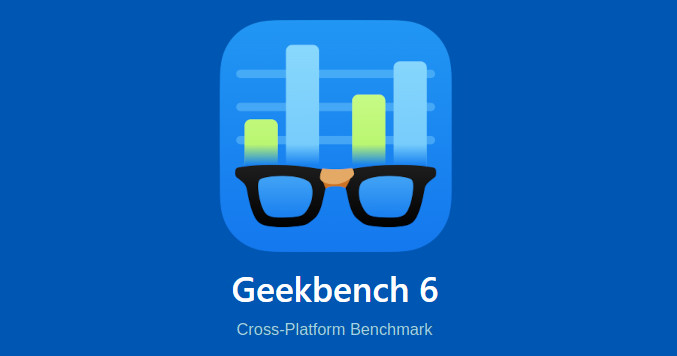 Primate Labs has released Geekbench 6, the latest version of its cross-platform benchmarking software. This comes after 3 years of the release of Geekbench 5.
The new version includes new and improved workloads for measuring CPU and GPU performance. It also now assesses performance in new application areas such as augmented reality and machine learning.
Geekbench 6 Features
With the latest version, Geekbench has added several new tests, including workloads that:
Blur backgrounds in videoconferencing streams
Automatically remove unwanted objects from photos.
Detect and tag objects in photos using machine learning models.
Analyze, process, and convert text using scripting languages.
Geekbench 6 also revamped its multi-core benchmark tests. Instead of giving each core a task, the tests now measure how the cores work together. This method improves multi-core tests and measures heterogeneous core performance better.
This feature comes in handy for desktops and laptops, which are increasingly using "performance" and "efficient" cores. Further, the new Geekbench 6 also comes with support for Vulkan, the next-generation cross-platform graphics and compute API.
The firm has also updated the datasets that the workloads process, so they better align with the file types and sizes that are more common today. This includes:
Higher-resolution photos in image tests.
Larger maps in navigation tests.
Larger, more complex documents in the PDF and HTML5 tests.
More (and larger) files in the developer tests
Download
Geekbench 6 is now available for Android, iOS, Windows, macOS, and Linux. Geekbench is offering 20% off Geekbench 6 Pro licences till February 28 to commemorate the release of the newer version. It will continue to be available for free for personal use.
Regarding the Geekbench 6 version, Qualcomm Technologies, said
Geekbench has been and will continue to be an important benchmark that our teams have utilized in the architectural design and implementation of our Snapdragon platforms.
MediaTek, said:
Geekbench is heavily used by MediaTek for its easy access and fairness in comparing cross-platform results. R&D can put less effort into checking software differences on diverse processor architectures and pay more attention to identifying actual hardware bottlenecks. Geekbench 6 reduces system services' impact. This helps us and our customers better analyze the performance differences over the competition.