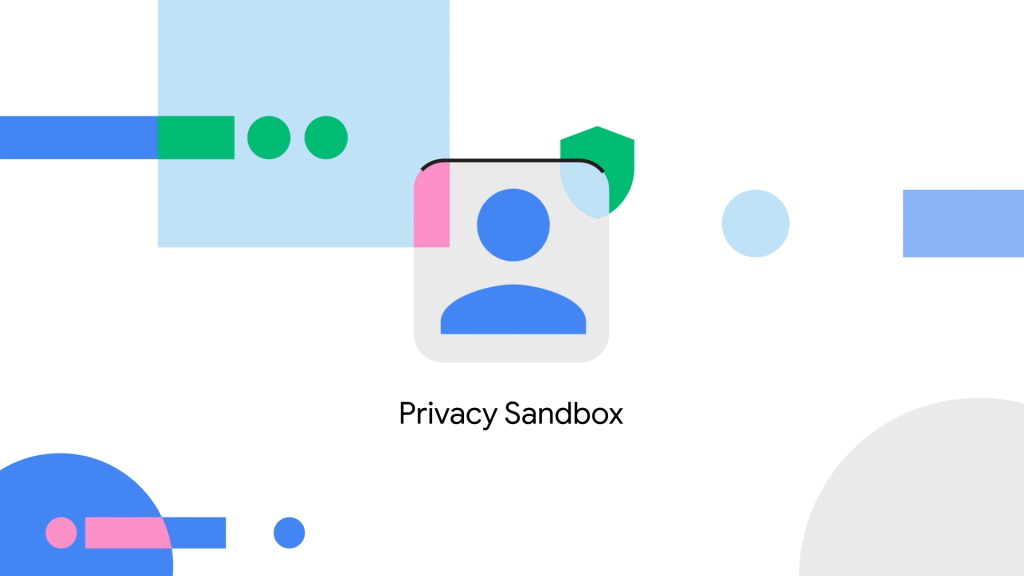 Google has launched the first Beta of its 'Privacy Sandbox' on Android for eligible devices. This phase enables users and developers to test and assess the new solutions in real-world conditions. However, Google Chrome's Privacy Sandbox delayed yet again to H2 2024.
The Privacy Sandbox is a Google initiative that aims to create technologies to safeguard people's privacy on the web while giving companies and developers the tools to build thriving digital businesses.
By reducing cross-site and cross-app tracking, the Privacy Sandbox helps to ensure that online content and services remain accessible to everyone. You may see that Android has estimated your interests in topics like Movies or Outdoors, and you can block any that are irrelevant to your preferences.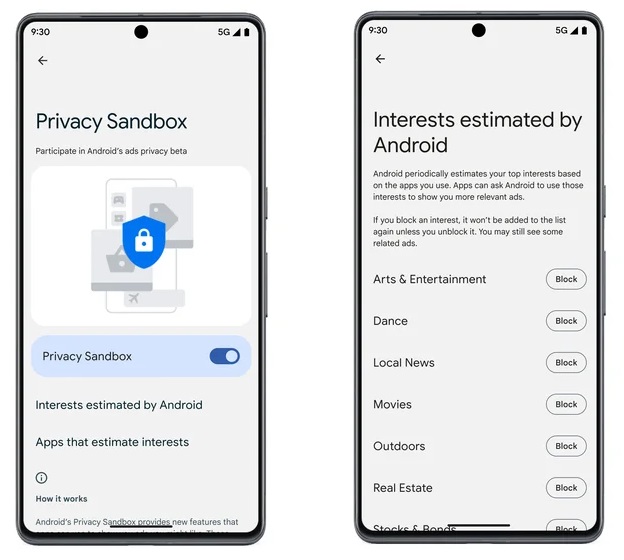 Collaborating with the industry
Google's aim with the Privacy Sandbox is to improve user privacy while providing online businesses with effective tools. Solutions that rely on less private means of tracking users, such as device fingerprinting, are not viable or sustainable.
That's why Google is collaborating with the Android ecosystem to create user privacy protection solutions that work for developers. The company has already received valuable feedback from hundreds of companies, and welcomes further input from other industry organizations.
The Privacy Sandbox for Android Beta – Availability and roll out
The Privacy Sandbox Beta for Android will be gradually rolled out to a small percentage of Android 13 devices at first, and then expanded over time. If your device is eligible, you'll receive an Android notification. The Beta features privacy-focused APIs that don't use identifiers to track your activity across apps and websites. Apps can use these APIs to display relevant ads and measure their effectiveness.
You can manage your Beta participation through the Privacy Sandbox section of Settings, where you can control the interests that apps use to show you ads.
You can also turn the Beta on or off at any time. Google also released developer guidance on how to join the Beta and recommends following their Privacy Sandbox blog for future updates.
Speaking on the announcement, Anthony Chavez, VP, Privacy Sandbox at Google, said,
Every day billions of people use mobile apps to stay informed, make decisions, be entertained, and much more. Digital advertising plays a key role in supporting the millions of developers who build and maintain these apps. And as people's reliance on apps has increased over time, so have their privacy expectations.

With the Privacy Sandbox on Android (Beta), users and developers will be able to experience and evaluate these new solutions in the real world.