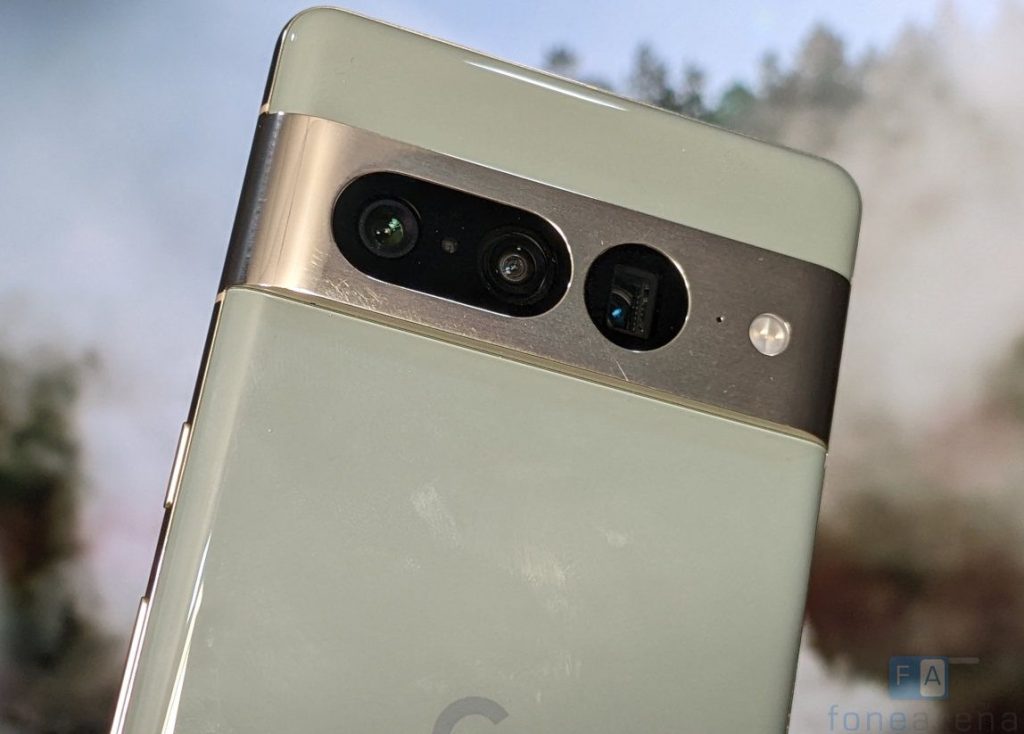 Counterpoint reports that Samsung accounts for over 50% of the cost of materials for Google Pixel 7 Pro, and their contribution is crucial in helping Google compete in the high-end market.
BoM Analysis – Google Endows the Pixel 7 Pro with Higher Processing Power
Tensor G2, a custom silicon developed by Google and Samsung LSI, is produced using Samsung's 5nm process. It features an updated GPU and TPU for improved gaming and AI computing efficiency, as well as slightly upgraded octa-core CPU architecture.
Tensor G2 is expected to cost $10 more than its predecessor, and along with the self-designed Titan M2 security co-processor, accounts for over 7% of the Pixel 7 Pro's total component cost.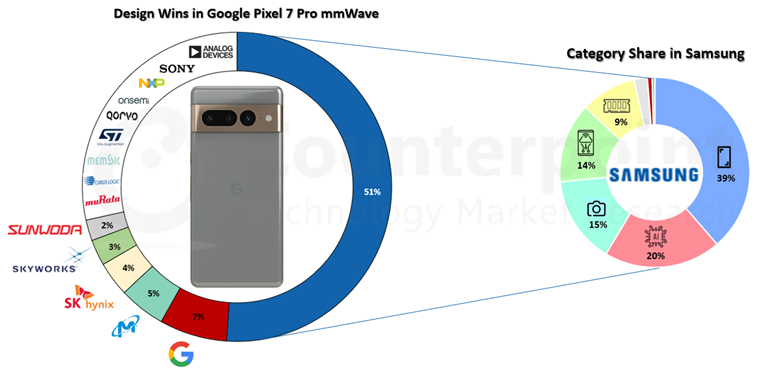 Samsung plays a critical role in building the Pixel 7 Pro's imaging system
Samsung is the exclusive supplier of the 6.7-inch OLED screen used in Google Pixel 7 Pro, which has a high resolution and supports an adaptive refresh rate for longer battery life and smooth display. The screen is the most expensive component and makes up a significant portion of the Pixel 7 Pro's cost.
Samsung also plays a critical role in building the device's imaging system, cellular communication system, and providing multiple PMIC components for the power and audio design. Samsung provides the main camera sensor, periscope and front selfie cameras, 5G baseband, transceivers and power trackers, as well as multiple PMIC components.
Other Component Suppliers
Skyworks is the biggest supplier for the RF front-end subsystem in the Pixel 7 Pro, supplying the Tx module, low-band PAMiD module, 5G-sub6Hz PA integrated modules, and more. muRata provides the mmWave module and SAW filters, and Qorvo provides the MHB PAMiD module and UWB Transceiver.
SK Hynix supplies the 128GB NAND flash with UFS gen 3.1, while Micron and Samsung provide the 12GB LPDDR5. The 5000mAh, 19.25Whr battery in the Pixel 7 Pro is packaged by Sunwoda and the cell is from ATL. The Quick Charging IC is from NXP and the Wireless Charging IC is from IDT.