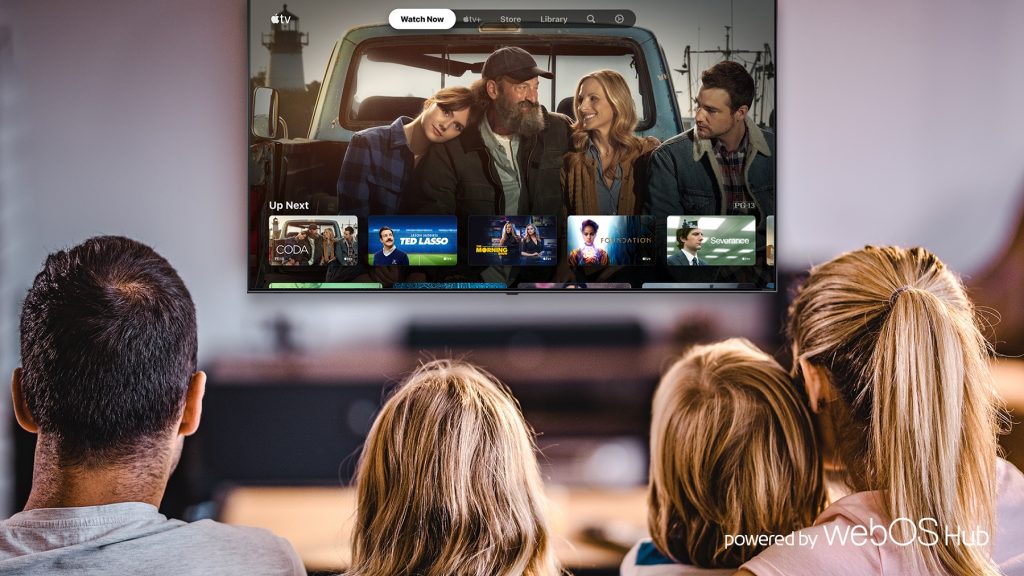 LG Electronics has made the Apple TV app, Apple Music, AirPlay and HomeKit available on its webOS Hub in over 100 countries. Compatible TVs will now offer a diverse selection of content and innovative features, providing an easier and more versatile smart TV experience to more audiences worldwide.
LG webOS Hub 2.0. ecosystem
LG is improving and expanding its webOS smart TV platform by making the Apple TV app, Apple Music, AirPlay and HomeKit available on the webOS Hub. This provides more customization options for TV manufacturers and a wider choice of content for customers.
The number of brands available on webOS Hub has increased tenfold, with LG now working with 200 partners including Seiki, Eko, Stream System, Konka, Aiwa, and Hyundai. This positions LG to deliver a streamlined content viewing experience for millions of people worldwide.
Apple TV+
Apple TV+ offers award-winning Apple Originals and can be accessed through the dedicated Apple TV app on the webOS Hub Home Screen. Users can also subscribe to third-party streaming services, purchase or rent over 100,000 movies and TV shows on the app.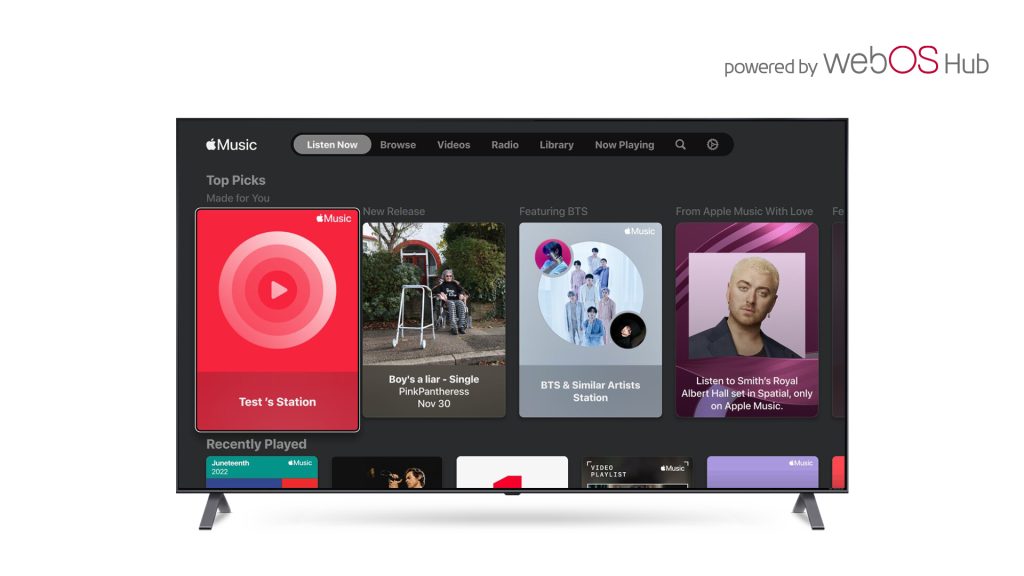 Apple Music, accessible via webOS Hub, has a library of over 100 million songs, 30,000 playlists, 4K music videos, and Apple Music Radio. It also features time-synced lyrics for an enhanced listening experience and allows users to access their personal music library.
webOS supports AirPlay
webOS Hub is compatible with AirPlay, allowing users to stream content from their iPhone, iPad or Mac to their smart TV. Additionally, webOS Hub-powered TVs are also Apple Home-enabled, giving users control through the Apple Home app and Siri using HomeKit technology.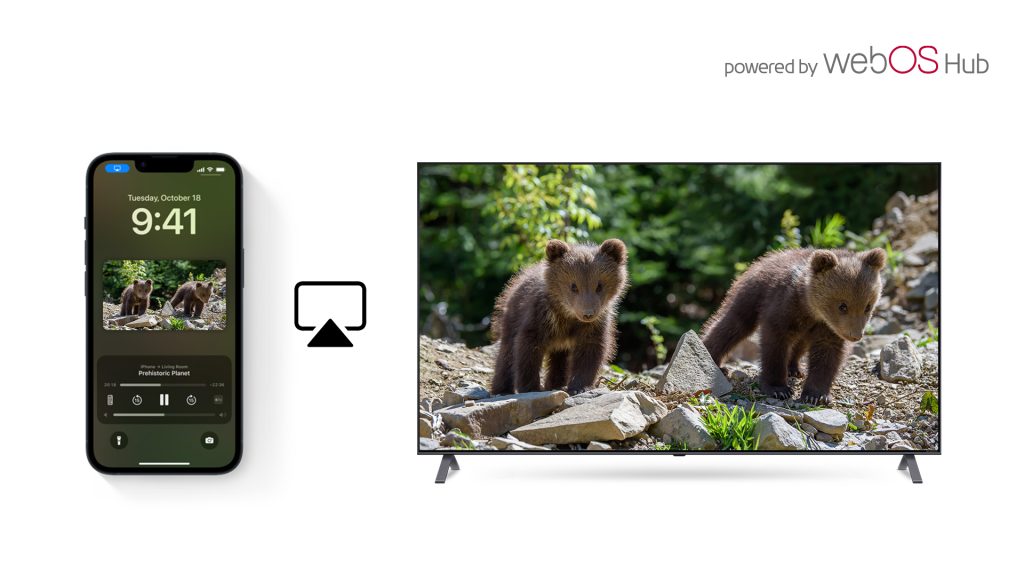 The Apple TV app and Apple Music are available in over 100 countries and can be enjoyed by owners of webOS-enabled TVs from 200 partner brands.
Availability
The latest OLED and UHD TVs powered by webOS Hub support AirPlay and HomeKit, providing enhanced usability and convenience. Note that AirPlay and HomeKit are only available on OLED and UHD TVs with webOS Hub 2.0.