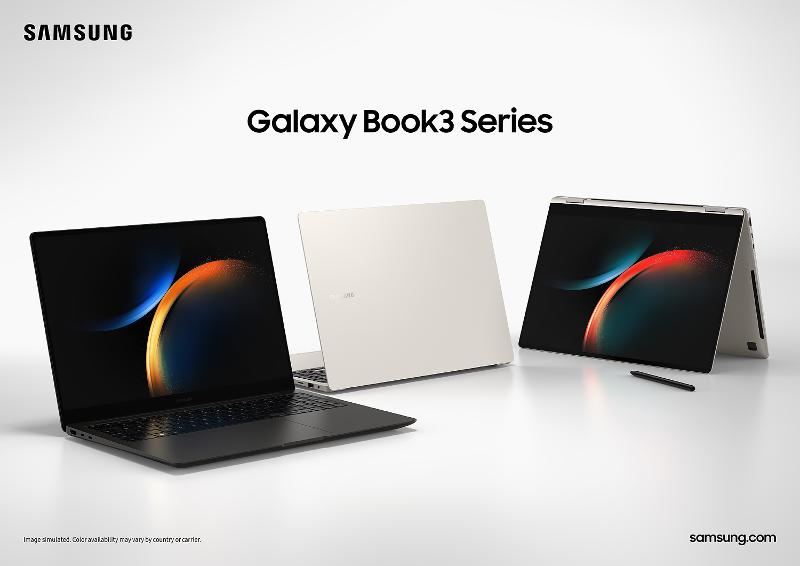 Yesterday, Samsung unveiled its latest line of Galaxy Book3 devices, including the Galaxy Book3 Ultra, Pro, and Pro 360, all powered by the 13th generation Intel Core processors, during its Galaxy Unpacked event. The company is now expanding its Galaxy ecosystem in India with the release of these new laptops.
The Galaxy Book3 laptops are created for those seeking seamless multi-device connectivity and top-quality hardware to enhance productivity and creativity. Targeting the demands of consumers in today's multi-device world, the Galaxy Book3 series, through partnerships with key industry players, sets the standard for multi-device connectivity, allowing users to work and be creative across devices and operating systems.
Samsung Galaxy Book3 Ultra, Book3 Pro, Galaxy Book3 Pro 360
The Galaxy Book3 boasts upgraded performance with its new CPU, GPU, and display. The Galaxy Book3 Ultra features the latest 13th Gen Intel Core i9 processor, making it the fastest Galaxy Book to date. With an NVIDIA RTX GeForce 4070 GPU, the Book3 Ultra offers professional-grade graphics for creative projects and an immersive gaming experience. The Dynamic AMOLED 2X display with 3K resolution displays fine details, and the adaptive 120Hz refresh rate provides a smooth viewing experience.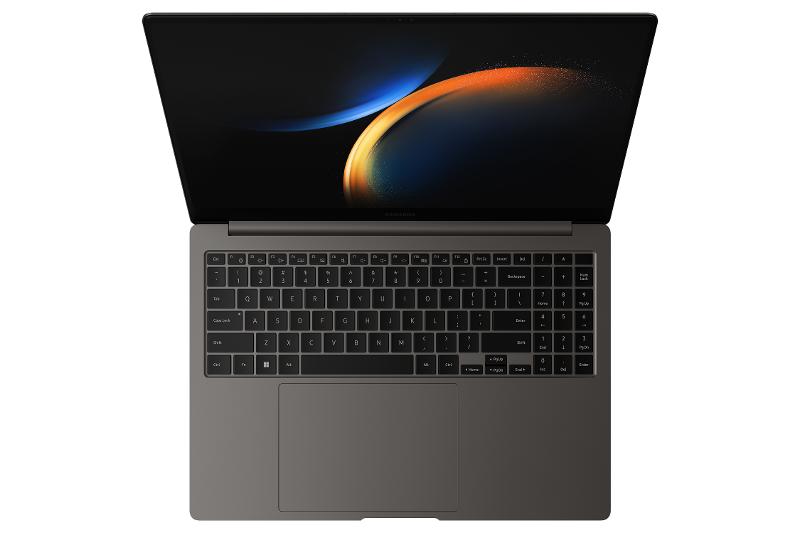 Galaxy Ecosystem Experience
The Galaxy Book3 series offers users a seamless connection experience, allowing for smooth phone to PC transitions across operating systems. Multitasking is made easier with the ability to switch between multiple screens on different devices with no disruptions. The Multi Control feature allows users to control their PC, Galaxy Tab, and smartphone with the Galaxy Book3 series keyboard and trackpad, allowing for easy drag-and-drop or copy-paste functionality between devices.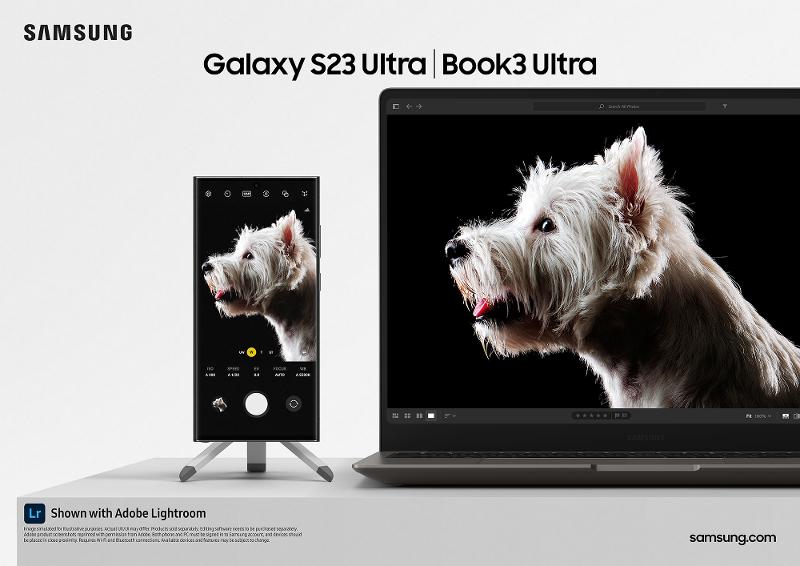 With the Expert RAW feature on the Galaxy smartphone, users can take high-quality images and transfer them to the Book3 series for professional level editing. The Galaxy Book3 series also makes it easy to continue web sessions from the smartphone to the PC, and the Galaxy Book Smart Switch allows for simple and quick transfer of data and settings from old PCs to the new Book3 series.
Pricing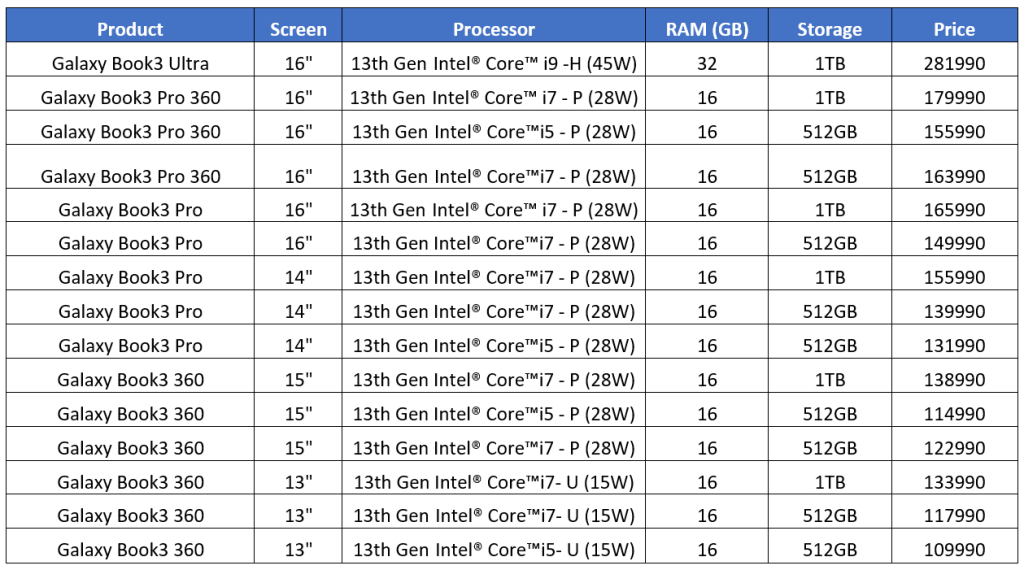 Launch Offers
Customers can receive a bank cashback of INR 10,000 when purchasing the Galaxy Book3 Ultra and INR 8,000 for the Book3 Pro series. They can also choose No-cost EMI up to 24 months. As part of pre-book offers, customers buying the Galaxy Book3 Ultra can get the M8 Smart Monitor, worth Rs. 50,990, for just Rs. 1999.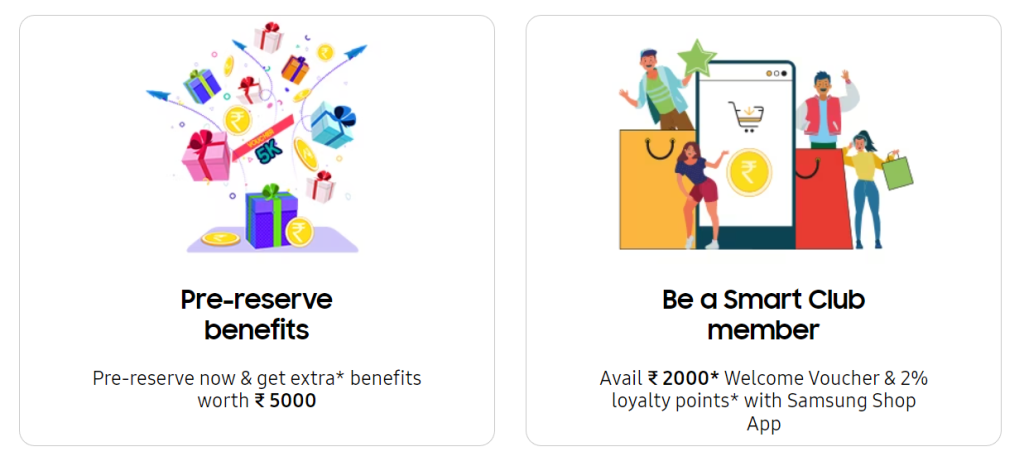 With the purchase of the Intel Core i7 variant of the Galaxy Book3 Pro series, customers can receive benefits worth INR 16,000 and upgrade their storage from 512GB to 1TB at no extra cost. And with the Intel Core i5 variant, customers will receive the Galaxy Buds2, worth Rs. 11,999, at a discounted price of Rs. 1999.
Availability
The Galaxy Book3 Ultra comes in a 16-inch size and Graphite color. The Galaxy Book3 Pro is available in both 14-inch and 16-inch sizes, also in Graphite color. Meanwhile, the Galaxy Book3 Pro 360 comes in a 16-inch size and Graphite color as well.
Pre-booking for the Galaxy Book3 Ultra starts on February 14, 2023 and for the Galaxy Book3 Pro 360 and Book3 Pro, pre-booking begins today, on February 2, 2023, on Samsung.com and through leading online stores and select retail locations.