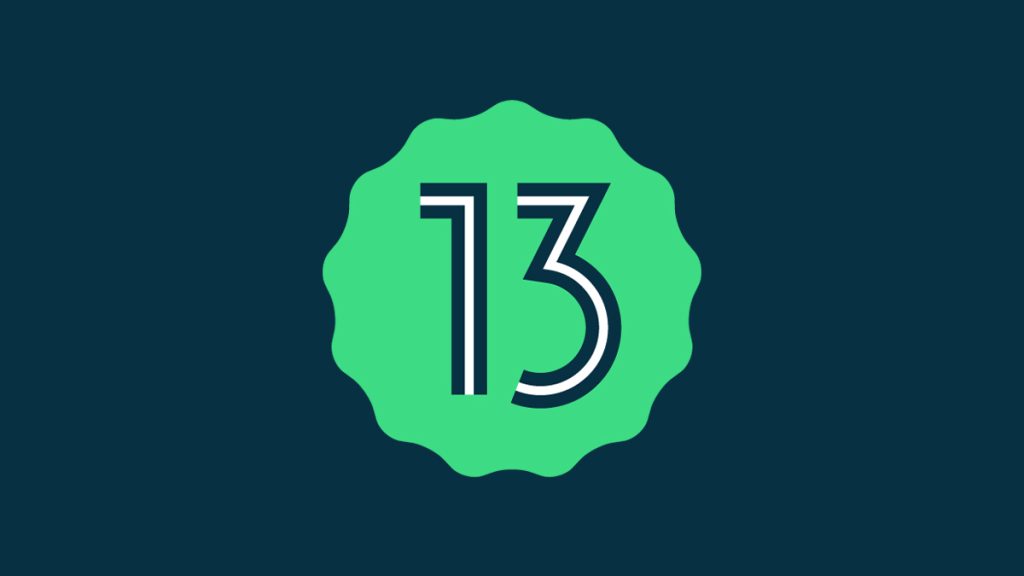 Following the Google Pixel Feature Drop update and Android 13 QPR2 Beta 2 update with new features and bug fixes last month, the company has begun sending the first Android 13 QPR2 Beta 3 (Quarterly Platform Release) update to compatible pixel devices.
Android 13 QPR2 Beta 3 fixes stability issues and specific problems for early adopters and developers. It has a build number of T2B3.230109.002 and still uses the January 2023 security patch. The following issues have been resolved in Android 13 QPR2 Beta 3:
Developer-reported and user-reported issues
Fixed an issue where notifications in a notification group were sometimes displayed with straight corners instead of rounded corners. (Issue #264287776, Issue #265529116)

Fixed an issue where the message in the notification shade that indicates an active VPN connection overlapped with the message about apps with active foreground services. (Issue #266075977)

Fixed an issue where the overflow menu couldn't be accessed when editing Quick Settings tiles. (Issue #263484657)

Fixed an issue that sometimes caused a device with vibration enabled to vibrate for too long after it received a notification. (Issue #239676913)
Other resolved issues
Fixed an issue that sometimes caused messaging apps to crash or fail to send notifications.

Fixed a GPU issue that prevented apps from using certain visual effects.

Fixed an issue where Quick Settings tiles for a work profile were not added after setting up a new device.

Fixed an issue that sometimes caused the Pixel launcher to crash when using the Search bar in the app drawer.

Fixed an issue that sometimes prevented a device from being unlocked using a pattern after the Google Assistant was activated.

Fixed an issue in the com.android.qns system process that sometimes caused crashes.

Fixed an issue with the Pixel launcher that prevented Chinese text input from being recognized when typing in the Search bar in the app drawer.

Fixed an issue where when entering and exiting Picture-in-picture (PiP) mode from an app after changing the screen orientation, the system Settings app crashed with a "Settings keeps stopping" message and then the system Settings app couldn't be opened.

Fixed an issue with the System UI that sometimes caused it to crash from a null pointer exception.

Fixed an issue where the connection status of a Bluetooth device sometimes did not match the actual device state.

Fixed an issue where the Pixel launcher crashed when a user tapped a web search suggestion for a query term.

Fixed an issue that caused status bar icons to overlap with the date text when font and display settings were set to their maximum level on a device.
Here are Android 13 QPR2 Beta 2's official changelogs, along with the changes shared by Mishaal Rahman from Esper:
The new "transient" taskbar is no longer enabled by default like it was in QPR2 Beta 2. You now have to enable the launcher flag "ENABLE_TRANSIENT_TASKBAR" to enable it, just like in QPR2 Beta 1.

— Mishaal Rahman (@MishaalRahman) February 1, 2023
Transient taskbar: Beta 3 no longer has the "transient" taskbar enabled by default as in Beta 2. The new launcher flag "ENABLE_MULTI_INSTANCE" allows creation and filtering of multiple task instances in overview, and is disabled by default. If enabled and there are multiple instances of an app, a new button will appear to filter recents and only show apps with multiple instances.
Hub mode: The code for "hub mode" was available in Android 13 DP1, but removed in later builds. Its return in Android 13 Beta 3 (QPR2) suggests the feature is no longer abandoned.
The Wallpaper & styles app: The Wallpaper & Styles app is experimenting with a full-screen wallpaper preview user interface. The options for lock screen and home screen are separated into different tabs. The home screen tab includes the dark mode toggle, color style options, and themed icons toggle.
New lock screen shortcut: A new lock screen shortcut for Do Not Disturb mode has been added, but the lock screen shortcut feature is still unavailable. The "custom clock" and "shortcuts" pages have been added to the updated Wallpaper & Styles user interface, which is split into two tabs for better organization.
3D wallpapers: The "3D wallpapers" feature may be intended for the Pixel Tablet. The "WallpaperEffect" app has returned in Beta 3, but the cinematic wallpaper feature is only available on large-screen devices with multi-pane settings/activity embedding enabled.
How to get it?
Users can enroll in the Beta Program for your supported device to see these changes before they're released. If you were in the Android 13 beta, you should still get QPR updates.
By enrolling, users can give developers feedback and identify QPR release issues. For those who can't wait, Google has uploaded the image files to its downloads site here.
Availability
Devices that are compatible with the update include the Pixel 4a, Pixel 4a 5G, Pixel 5, Pixel 5G, Pixel 6 (6, 6 Pro and 6a) and Pixel 7 series.