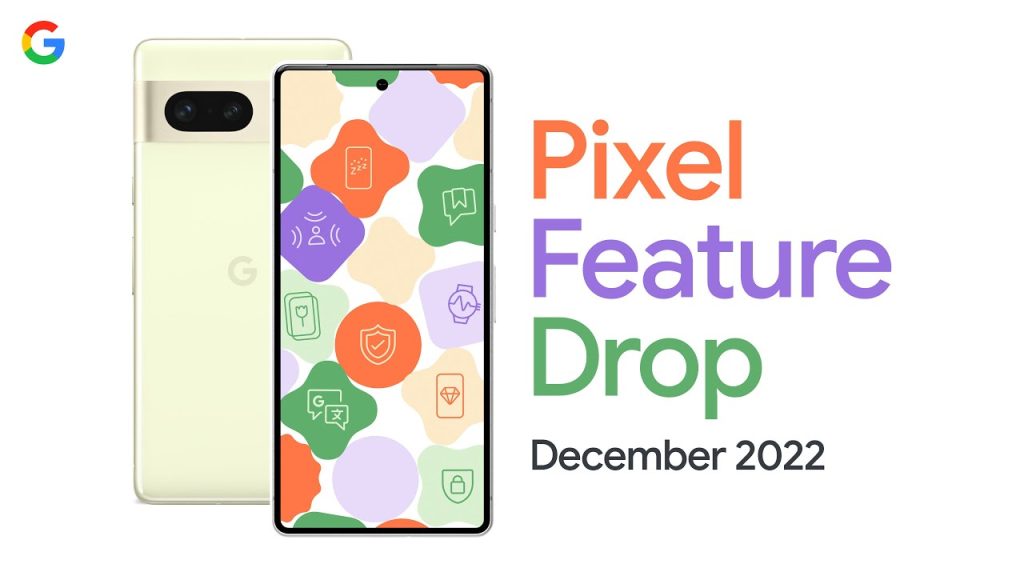 Google has released the December update for the Pixel series; the first significant set of new features for the Pixel since the introduction of Android 13 is now available.
The December 2022 Pixel Feature Drop introduces several important new features and capabilities, among others. However, the update still doesn't add 5G option for Airtel and Jio in India.
VPN by Google One
Pixel 7 and 7 Pro now include free VPN by Google One, ensuring that your online activities are secure regardless of app or browser. VPN by Google One helps ensure your network traffic can't be linked to your identity.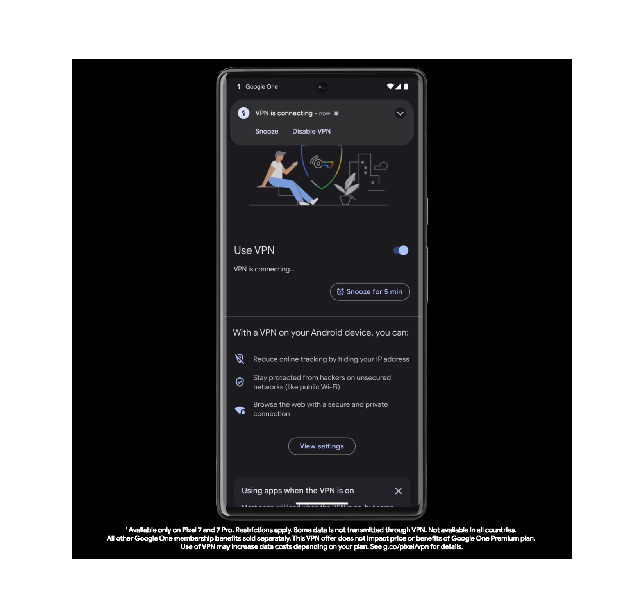 New unified security & privacy settings
Users can analyze security and privacy settings, risk ratings, and other information in one location, making it easy to protect their phone, accounts, and passwords. This includes new action cards that alert you to security threats and offer quick solutions to improve privacy and security.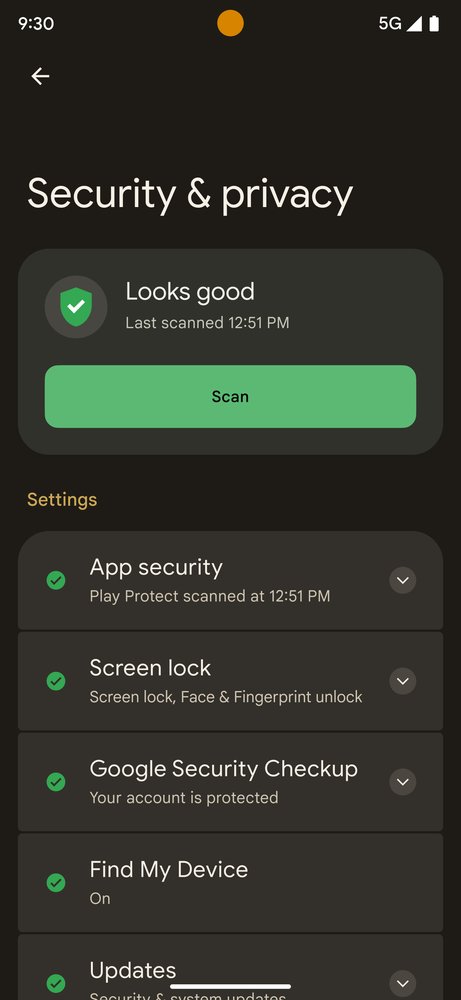 Clear calling
Owing to Tensor G2, the Pixel 7 or Pixel 7 Pro now improves the other caller's sound and minimizes background noise, so you can hear them clearly even if they're in a noisy environment.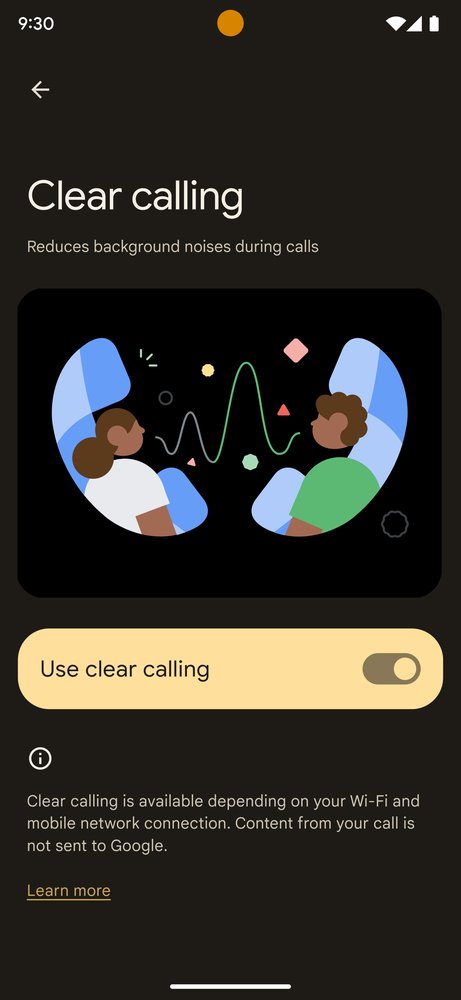 Speaker labels with Pixel Recorder
The Pixel Recorder gets speaker labels. When you record and transcribe an English conversation on a Pixel 6 or newer, Recorder names each speaker and inserts line breaks.
You can label each participant in an interview, meeting, or conversation. This function uses machine learning to categories speakers while you record them. After recording, you can quickly rename speakers.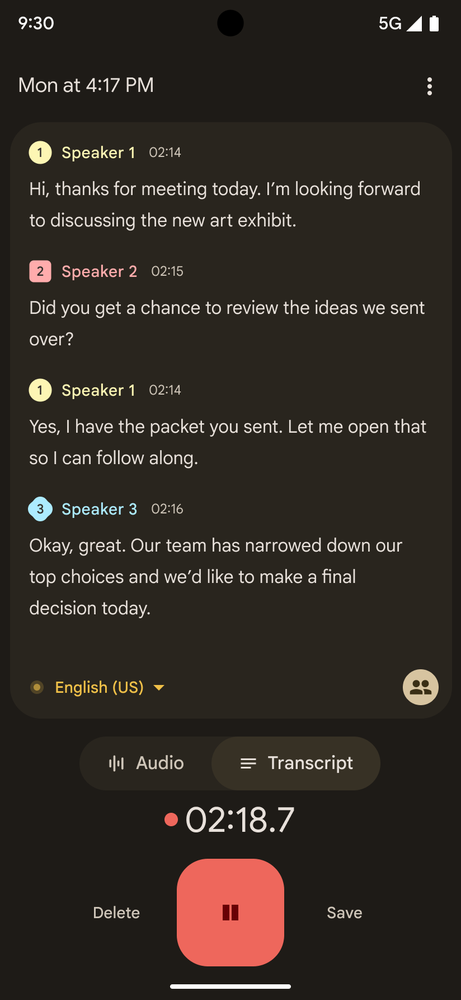 Fitbit Sleep Profile for Pixel Watch
With Fitbit Sleep Profile on Pixel Watch, you'll understand how you sleep and what your sleeping type entails, plus get sleep suggestions. This Fitbit Premium feature looks at 10 different aspects of sleep, such as how long you sleep, how often you get up during the night, and how often you wake up.
These profiles and insights might adjust monthly based on your own data and behavior's, so you can reflect and adjust your sleep. To see results, wear your Pixel Watch to bed at least 14 nights per month.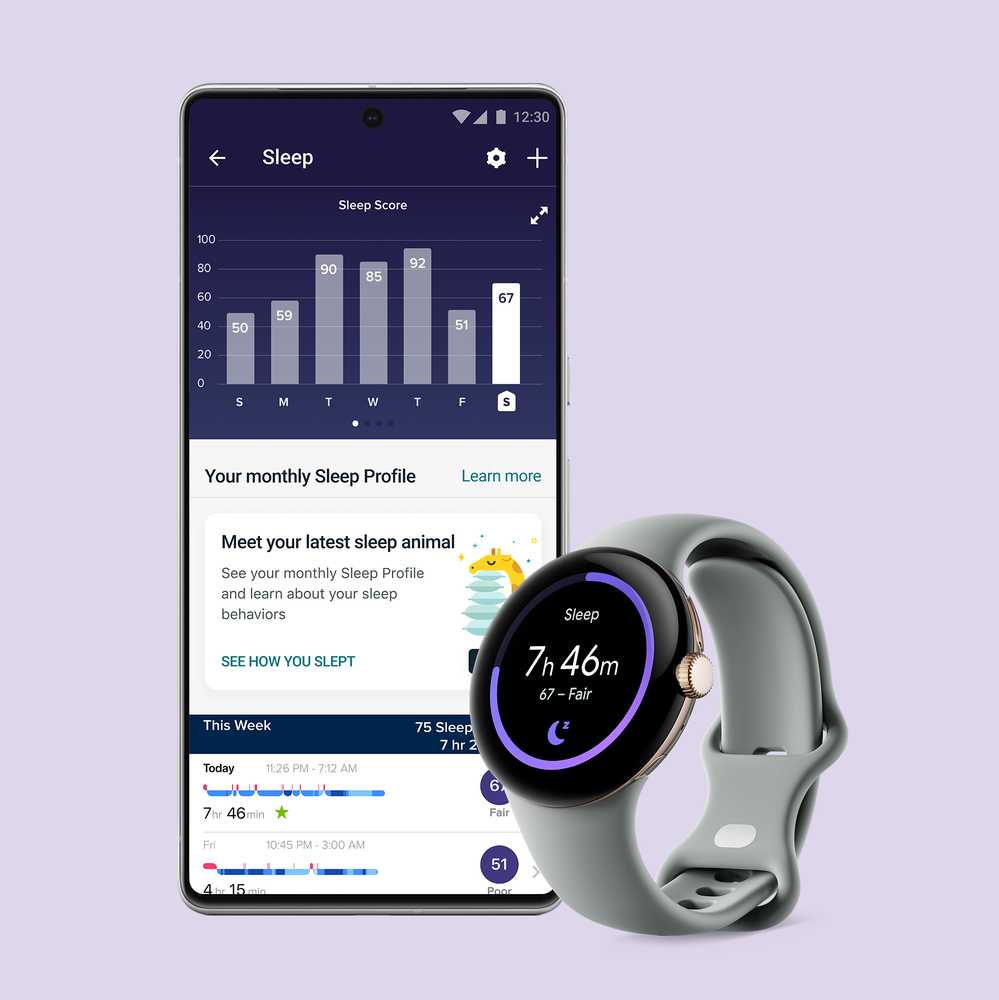 Customize your Pixel Phone
Three new Curated Culture wallpapers: Celebrate International Day of People with Disabilities with three new "curated culture" wallpapers. Morgan Harper Nichols' work is influenced by real-life interactions and tales.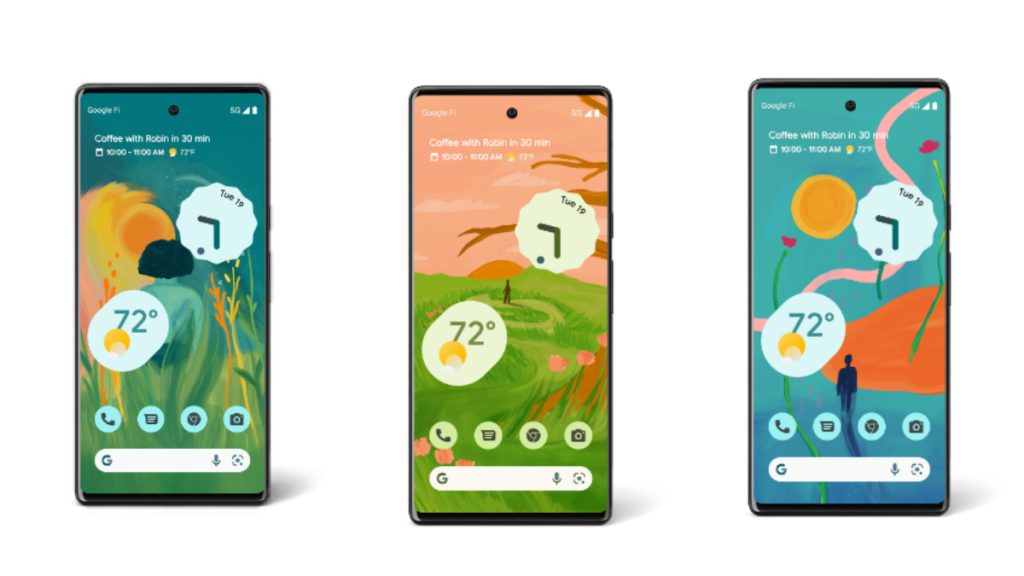 New Live Bloom wallpaper: Additionally, the images in the new Live Bloom wallpaper collection make your Pixel screen come to life when your phone moves.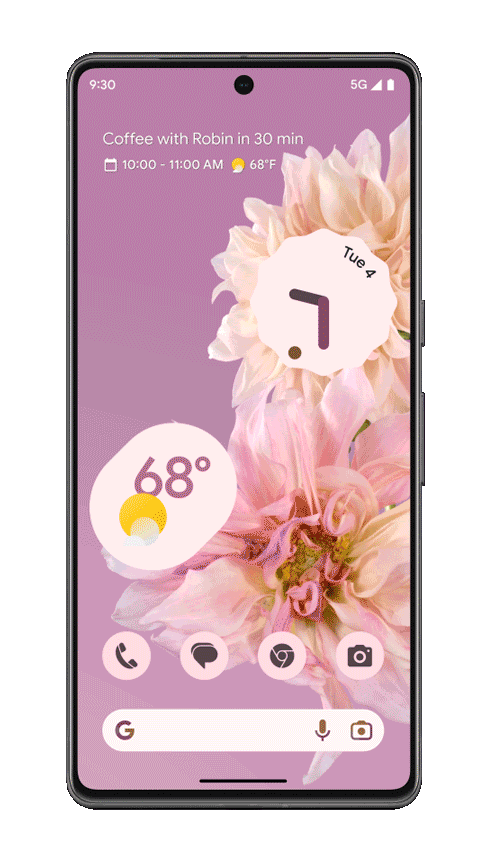 Customize your Pixel Watch
Also, there are more ways to customize what's on your wrist, and a new set of tiles for popular apps makes it easy to get to important information with just a swipe.
The Sunrise/Sunset Tile from the Weather app has been added to help you better plan your day around when the sun rises and sets.
With the Contacts app, it's even easier to stay in touch with the people you care about. You can pin up to five contacts from your Favorites list so that you can quickly call, text, or see their contact information.
More helpful features
Digital car keys can now be shared with friends and family that need access to your vehicle. Pixel, iPhone, and Android 12+ phones may share digital auto keys.
Grammar Check on Gboard now includes French as well as Spanish and English.
Live Translate can now translate Arabic, Persian, Swedish, Vietnamese, and Danish messages sent and received in your messaging apps.
On Pixel 4a and newer Pixel phones, a more powerful search is now available, allowing you to quickly locate what you're looking for, whether it's an app, contact, screenshot, setting, or site result.
Messages now enables voice message transcription for the Pixel 4a and subsequent Pixel phones.
Spatial audio
You can use Pixel Buds Pro with your Pixel to get spatial audio with head tracking, but you can also use wired headphones to get spatial audio.
Bug Fixes
The update provides around 70 bug fixes for Pixel smartphones. Details on this month's security fixes can be found in the Android Security Bulletin, which can be found here.
Availability
Starting today, these software updates will be sent to all Pixel devices that can run Android 13 and are supported. Over the next week, the rollout will continue in stages based on carrier and device. While spatial audio support will be available in January 2023.
Speaking on the announcement, Google shared in a blog post that:
It's the gift that keeps on giving: the latest Pixel Feature Drop is here. It's our biggest one to date — and a first for Google Pixel Watch — centered around making your life easier. Updates begin rolling out to Pixel 4a through the latest Pixel 7 and 7 Pro and Pixel Watch today.