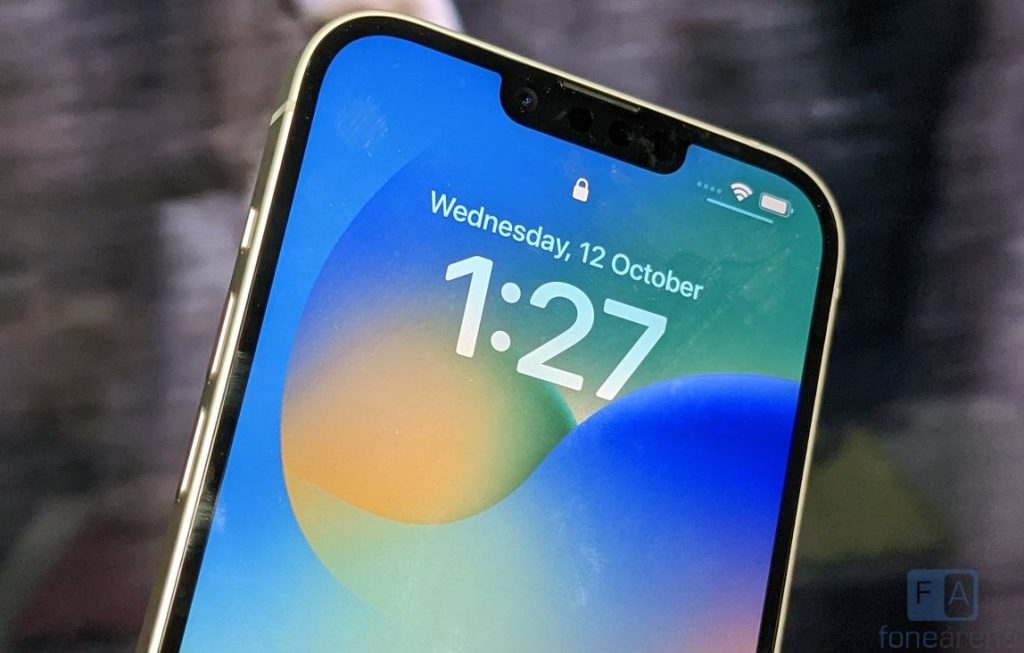 According to IDC, global smartphone shipments decreased 18.3% YoY to 300.3 million units in Q4 2022. IDC's previous report also indicated a 9.7% YoY decline in mobile in Q3 2022.
Smartphone Shipments Suffer the Largest-Ever Decline with an 18.3% Drop in the Holiday Quarter and an 11.3% Decline in 2022
The fourth quarter of 2022 marked a significant setback for the global smartphone market, with shipments suffering the largest-ever decline of 18.3% YoY. This drop, coupled with other factors throughout the year, led to an overall decline of 11.3% for 2022. The total number of units shipped for the year reached 1.21 billion, the lowest annual shipment total since 2013.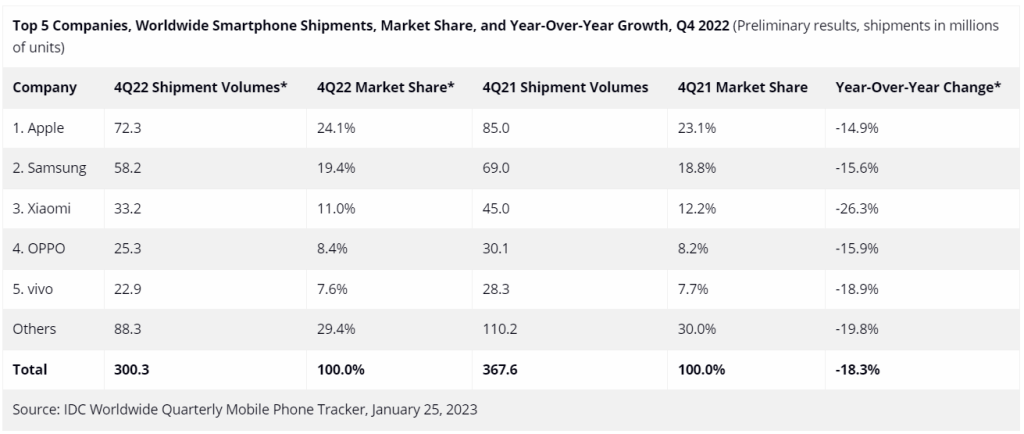 This downturn can be attributed to various factors such as dampened consumer demand, inflation and economic uncertainties. The future of the market looks uncertain, with the expected 2.8% recovery for 2023 now in jeopardy and the risk of further downward forecast.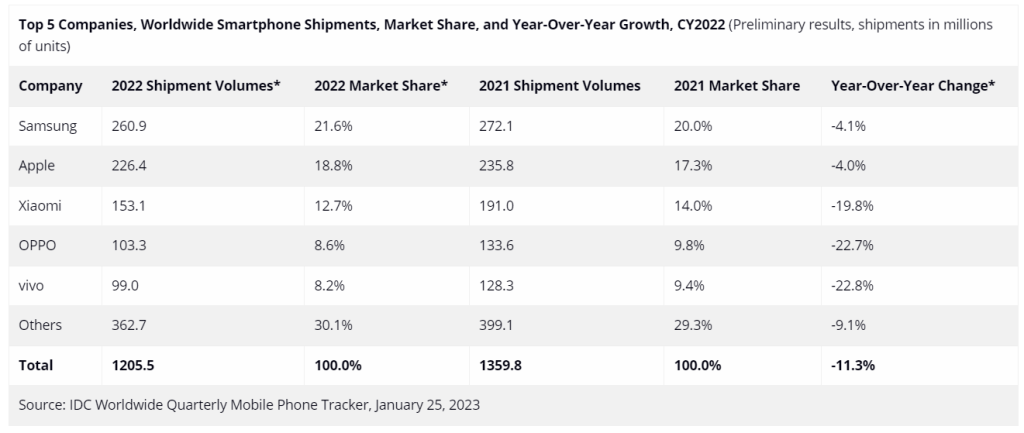 Possible recovery at the end of 2023
According to the report, the holiday quarter's decline in smartphone shipments is caused by rising inflation and macroeconomic concerns, which are delaying a recovery until the end of 2023. However, consumers may see more trade-in offers and promotions in 2023 as the market seeks new ways to boost upgrades and sales, particularly for high-end models.
Speaking on the report, Nabila Popal, research director with IDC ' s Worldwide Tracker team, said
We have never seen shipments in the holiday quarter come in lower than the previous quarter. However, weakened demand and high inventory caused vendors to cut back drastically on shipments. Heavy sales and promotions during the quarter helped deplete existing inventory rather than drive shipment growth.

Vendors are increasingly cautious in their shipments and planning while realigning their focus on profitability. Even Apple, which thus far was seemingly immune, suffered a setback in its supply chain with unforeseen lockdowns at its key factories in China.
Commenting on the report, Anthony Scarsella, research director with IDC's Worldwide Quarterly Mobile Phone Tracker, said,
We continue to witness consumer demand dwindle as refresh rates climb past 40 months in most major markets," "With 2022 declining more than 11% for the year, 2023 is set up to be a year of caution as vendors will rethink their portfolio of devices while channels will think twice before taking on excess inventory.

However, on a positive note, consumers may find even more generous trade-in offers and promotions continuing well into 2023 as the market will think of new methods to drive upgrades and sell more devices, specifically high-end models.