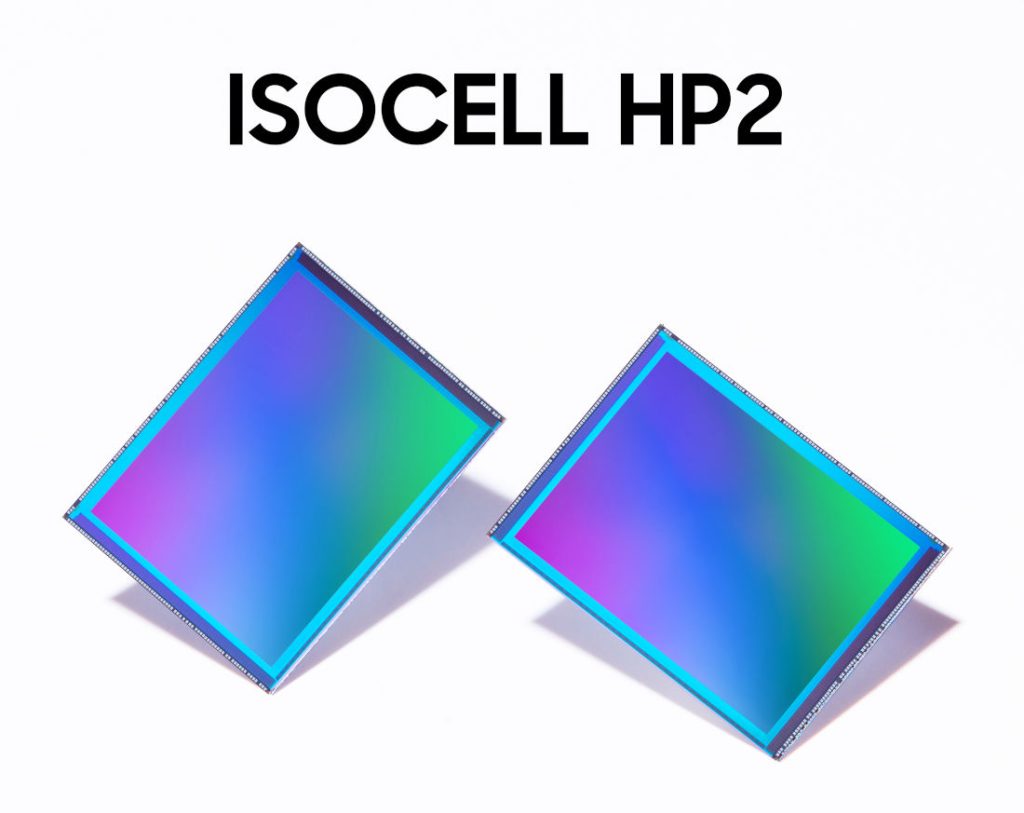 Samsung just introduced the ISOCELL HP2, the company's latest 200MP image sensor with 0.6-micrometer (μm) pixels in a 1/1.3" optical format, a sensor size that is widely used in 108MP main smartphone cameras. To remind you, the HP1 has a 1/1.22″ optical format.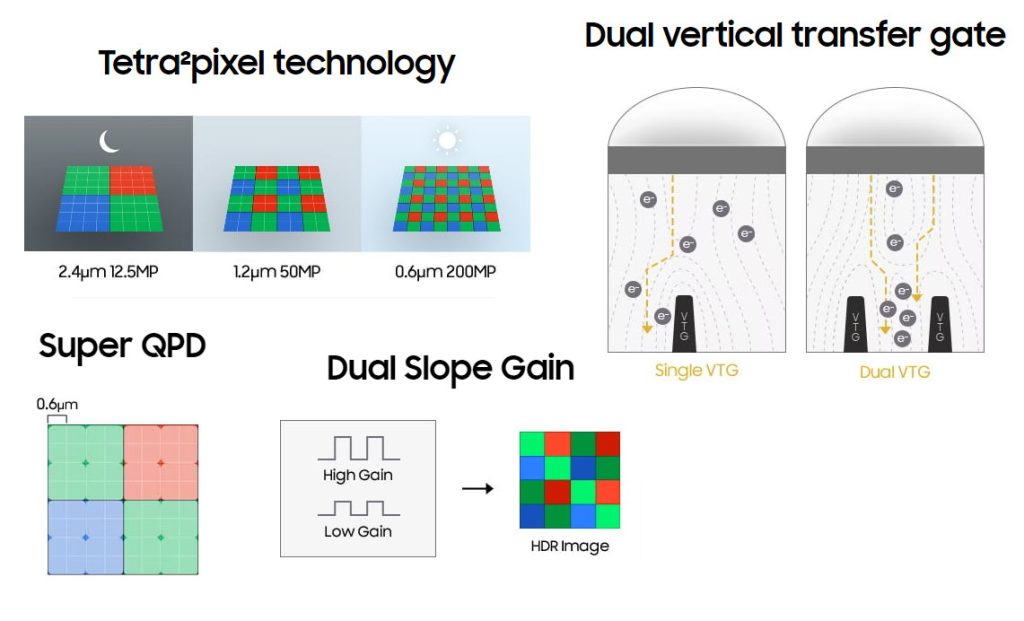 Features of ISOCELL HP2
With Samsung's advanced pixel-binning technology, Tetra²pixel, when in low-lit environments, the sensor transforms either into a 1.2μm 50MP or 2.4μm 12.5MP image sensor by binding four of 16 neighboring pixels.
For fuller 8K video, approximately at 33MP, the HP2 switches to 1.2μm 50MP mode to minimize cropping and capture more of the scene.
Filming 8K at 30 frames-per-second (fps), a wide field of view along with bigger pixel size can produce sharp cinematic videos.
Samsung's new Dual Vertical Transfer Gate (D-VTG) technology can significantly reduce washed out pictures from brightly lit environments
Super QPD, which allows the sensor to use all its 200-million pixels for focusing agents in low-lit settings. The ample amount of focusing agents are grouped by four adjacent pixels to recognize both horizontal and vertical pattern changes that deliver faster and more accurate autofocusing.
Samsung brings DSG feature for the first time in 50MP mode, which applies two separate conversion values to the analog signal received at the pixel level for better HDR performance.
Smart-ISO Pro HDR solution merges different levels of ISO readouts from a single exposure, allows the camera to take 12.5MP images and 4K at 60fps video in HDR.
Samsung said that ISOCELL HP2 has entered mass production, so we can expect it to be introduced it in the Galaxy S23 Ultra, which will be introduced next month.
Commenting on the launch of new sensor, JoonSeo Yim, Executive Vice President of Sensor Business Team at Samsung Electronics, said:
The Samsung ISOCELL HP2 harnesses Samsung's high-resolution image sensor technologies and know-how at the cutting edge for epic details. Our leadership comes from innovative pixel technologies that allow our sensors to go beyond the number and size of pixels. We will continue to open new horizons and solidify our presence in the expanding ultra-high-resolution sensor market.