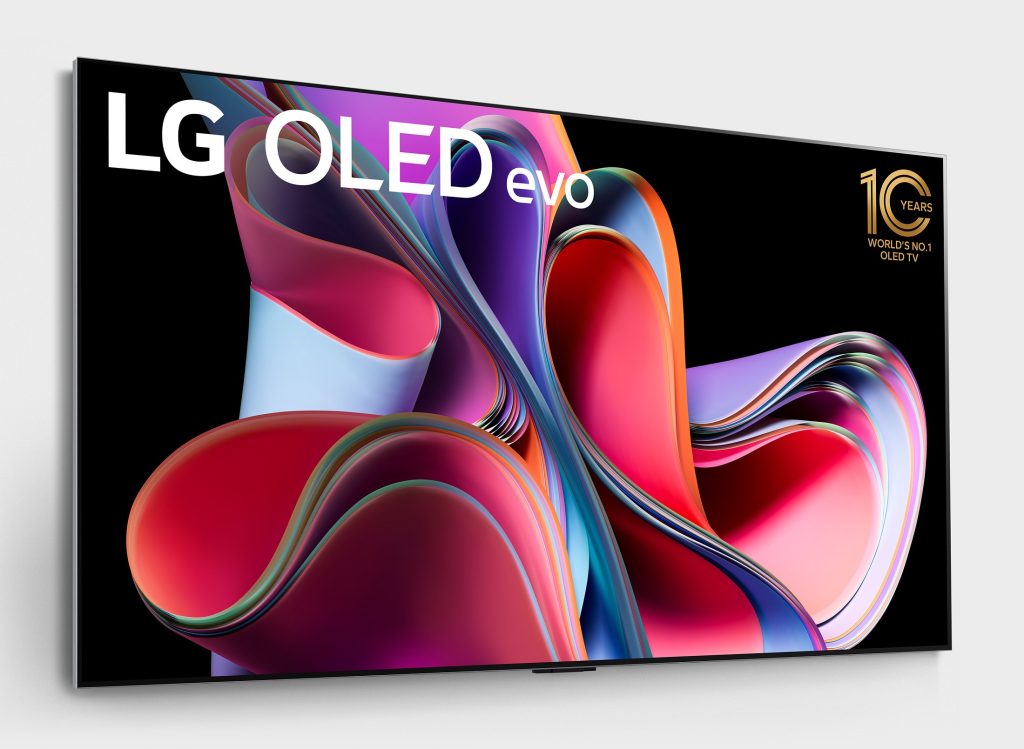 LG Electronics announced their 2023 television line-ups, highlighted by their most advanced OLED television series to date. With superior self-illuminating image quality, sophisticated image processing technologies, and an improved webOS platform that offers even more intelligent features and services,
LG's 2023 OLED lineup – Z3, G3 and C3 OLED evo series TVs
LG's latest Alpha series CPU uses AI-assisted deep learning to improve picture and sound quality. AI Picture Pro's increased upscaling and dynamic tone mapping reveal depth and detail in every frame.
Further, the AI Picture Pro recognizes and refines essential objects, such as people's faces, to improve HDR quality. The α9 AI Processor Gen6 also powers LG's AI Sound Pro, which delivers realistic 9.1.2 surround sound from the TV's speaker system.
LG's Brightness Booster Max technology, which increases brightness by 70%, was also added to this year's OLED evo G3 series. Pixel-by-pixel brightness mapping creates crisper, more realistic visuals. LG's 2023 G3 OLED evo versions include a smooth One Wall Design upgrade.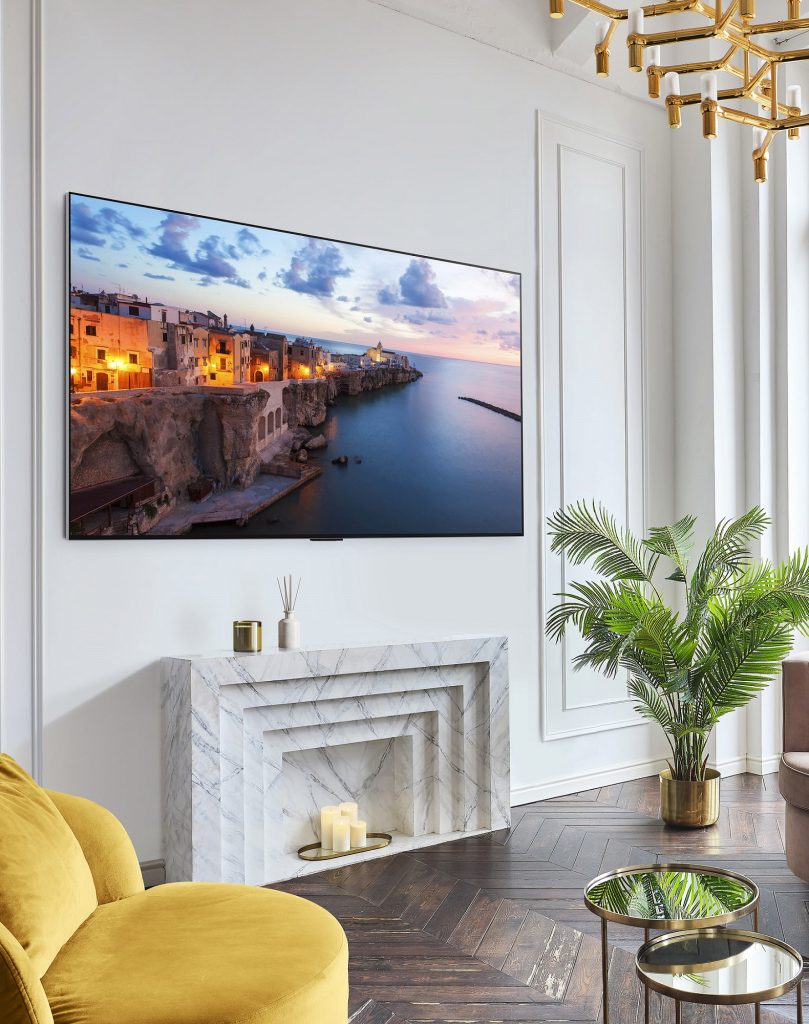 From production to disposal, 2023 LG OLED TVs are meant to be environmentally friendly. LG OLED TVs have no backlighting unit, requiring fewer materials than LED TVs. They use recycled plastics and ship in eco-packaging constructed from recyclable materials with single-color printing. All LG 2023 OLED TVs are flicker-free and feature low blue light, according to TÜV Rheinland.
Featuring the latest version of webOS
LG OLED will also offer a tailored user experience in 2023. Featuring the latest version of webOS, this year's models feature All New Home, a revised user interface (UI) that gives additional customising possibilities and convenience.
The new "Quick Cards" allow customers rapid access to their favourite information and services, categorized into Home Office, Gaming, Music, and Sports. LG's sophisticated webOS makes it easy to experience customized suggestions based on viewing history and habits.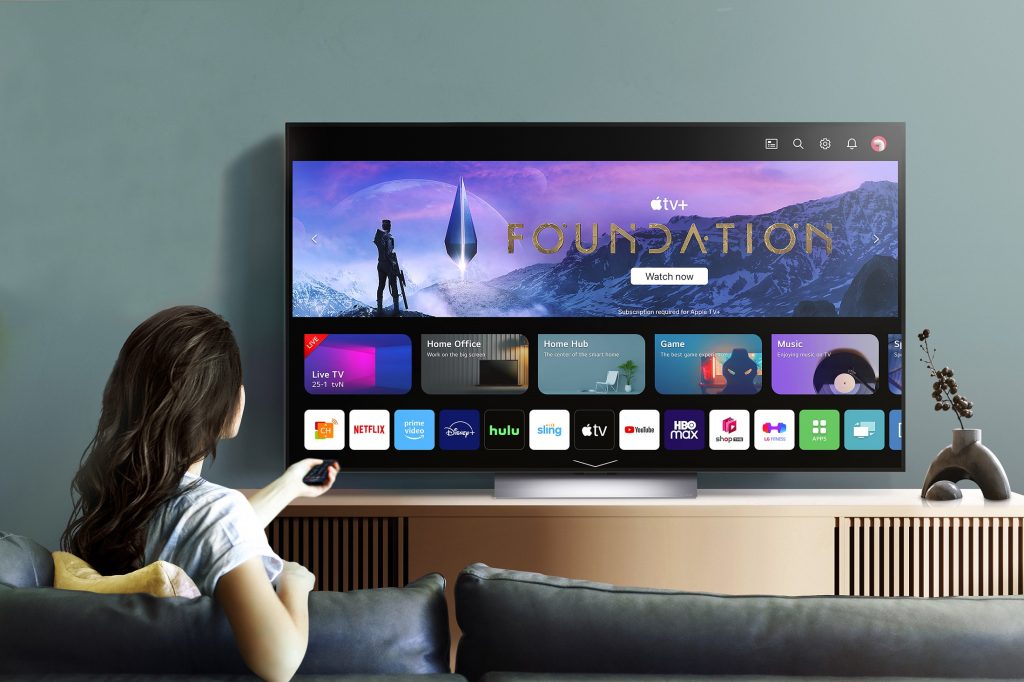 AI Concierge provides each user with a tailored list of content selections based on their prior usage and search inquiries, as well as trending content to browse. LG OLED TVs offer Dolby Vision and Dolby Atmos for first-class home cinema experiences.
This year's LG TVs integrate seamlessly with the latest LG Soundbars to produce IMAX-enhanced surround sound powered by DTS:X. The WOW Orchestra3 feature on LG TVs and sound bars makes the sound louder and more immersive. LG recently introduced the SC9 and SE6 Dolby Atmos sound bars.
LG's 2023 OLEDs support HDMI 2.1a. They are the first HDMI-certified TVs for Quick Media Switching VRR (QMS-VRR). QMS-VRR can eliminate the transient "black screen" when switching between HDMI 2.1a-compliant source devices.
Furthermore, LG's self-lit OLED TVs provide a 0.1 millisecond response time, low input lag, and up to four HDMI 2.1a connections for gaming. LG OLED TVs have a Game Optimizer that lets users rapidly pick and switch between gaming-specific options, such as display presets. Also, the settings for G-SYNC Compatible, FreeSync Premium, and variable refresh rate (VRR) are accessible from the Game Optimizer.
Availability
LG's 2023 OLED TVs will be on display at its stand (#15501, Central Hall, Las Vegas Convention Center) during CES 2023, which runs from January 5 to the 8th of this month.