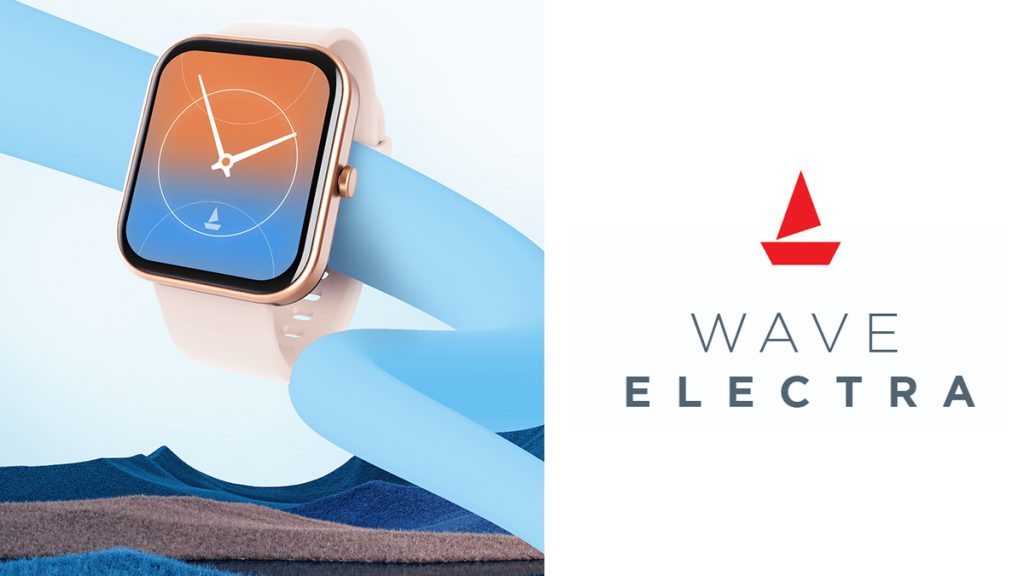 boAt has launched the "Wave Electra," their latest wearable in India, following the release of the boAt Wave Ultima smartwatch earlier this year. The new smartwatch features a 2.5-inch curved HD display wrapped in a seamless and luxurious metal design, as well as 100+ sports modes that correctly track your fitness activity and keep you in top shape.
It has a fresh design, a 1.81″ HD display with 550 nits of brightness, more than 100 downloaded (20+ built-in) watch faces, widgets, and two switchable menu styles. As far as the battery life is concerned, the watch could last up to 7 days.
Wave Electra's Bluetooth chip provides ultra-seamless pairing, especially for audio calls. To make quick calls without touching your phone, use the built-in HD mic and speaker. Users can also control their phone's music and camera from their wrists using Google Assistant or Siri.
Smartwatch sensors help you stay active and healthy throughout the day. 100+ sports modes keep your exercise and sports routines on track, while heart rate, sleep, and SpO2 monitors and a breath trainer safeguard your health.
The Wave Electra daily activity tracker includes sedentary alerts and hydration reminders, and features built-in games. The smartwatch supports IP68 dust and water resistance as well. The smartwatch comes in three colors, such as light blue, blue, black, and cherry blossom.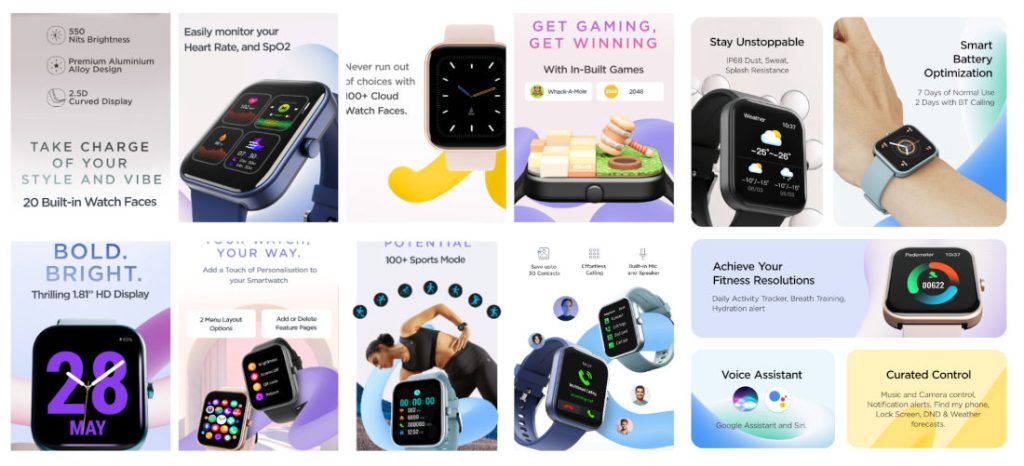 Quick specifications: boAt Wave Electra
Premium Aluminium Alloy design
1.81″ HD 2.5D Curved Display, 500 nits brightness
Save up to 50 contacts
Built-in Mic and Speaker
20 Built-in Watch faces; 100+ Cloud watch faces
Two games – Whack-A-Mole and 2048
100+ Sports modes
Health: Heart rate, SpO2, Daily activity tracker, Breath training and hydration alert
IP68 Dust, Sweat, Splash resistance
Up to 7 days of battery life
Voice assistant support
Curated controls with Smart alerts
Pricing and availability
The boAt Wave Electra Bluetooth Calling Smartwatch will be available for an introductory price of just Rs 1,799 on boAt-lifestyle.com and Amazon.in starting tomorrow, December 24 at 12 p.m.