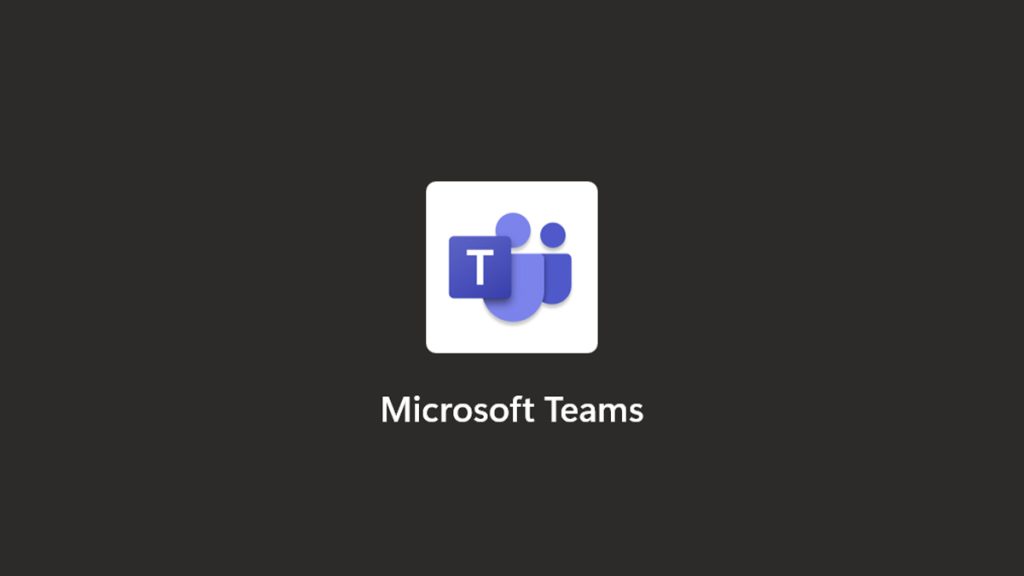 Microsoft has released the next wave of changes to its Teams collaboration platform this year, with a focus on business users as usual. The most noticeable new features are the ability to schedule messages to be sent at a later time, sign language viewing, and the ability to take quick polls in meetings. The previous update brought echo cancellation, real-time screen optimization, and more.
What's new in Teams? Here's the scoop:

👥 Assigned seats in Together mode
🖥 Separate windows for shared content
💬 Suggested replies in group chat

Check it out: https://t.co/1tTzJOwJwn #MicrosoftTeams pic.twitter.com/zhsMCYTK3o

— Microsoft Teams (@MicrosoftTeams) November 28, 2022
Instant Poll: Presenters can launch these polls without preparation; just voice their question and click the response icon. Microsoft Polls offers a 1-click binary poll; however, presenters must take time to draft a poll in advance.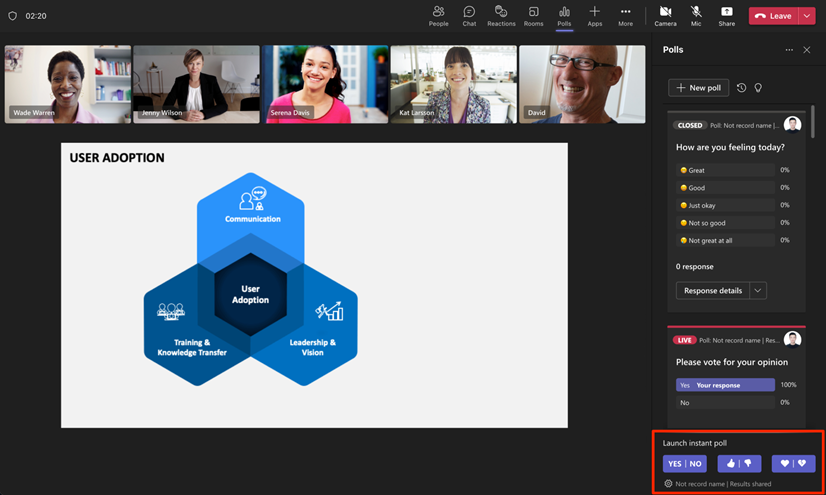 Automatically view up to 49 videos (7×7) in Teams meeting: With this update, users will be able to see up to 49 videos (7×7) on their screen by default without having to take any action. The hardware/device capabilities determine how many movies a person watches.
Meeting experience on the web: Improved pre-join, a dynamic view, and a redesigned control bar will be available for Teams on the web in Chrome and Edge.
Transcription for calls on Microsoft Teams for Android: When you're on the go or don't have a notepad handy, you can now access 1:1 and group call transcriptions using the Android app for Microsoft Teams.
Microsoft Teams Rooms Companion Device Experience Enhancement: Microsoft Teams Rooms on Windows will restrict in-room users' video streams using Proximity Join to improve the meeting experience. When joining a Teams Room meeting using a personal laptop, both the Teams Room and in-room computers will display only remote attendees' video streams.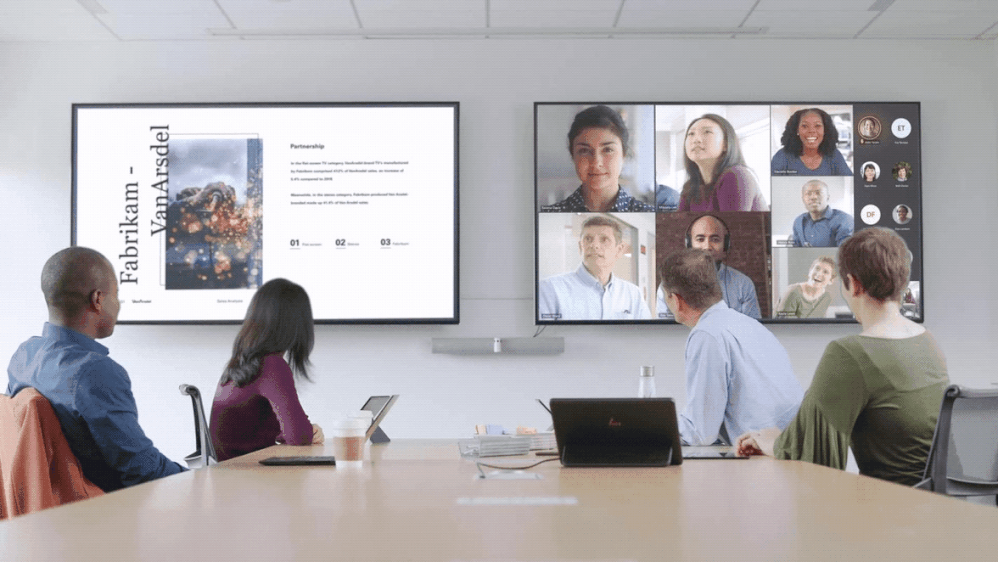 Portrait mode for Teams Displays: Teams demonstrate their support for portrait hot desking. Hot desking on the Teams display lets you reserve flexible workplaces. Users can now extend hotdesk bookings (if available) and choose a session's end time. After logging in, you'll see your customized ambient experience and immediately sign out after the hot desk session.
Accept or block a group chat invitation from an unmanaged user: Team users already have the ability to accept or block a one-on-one chat from a user who is not managed by them. The company is making it possible for users of Teams to accept or reject group chat invitations from unmanaged users.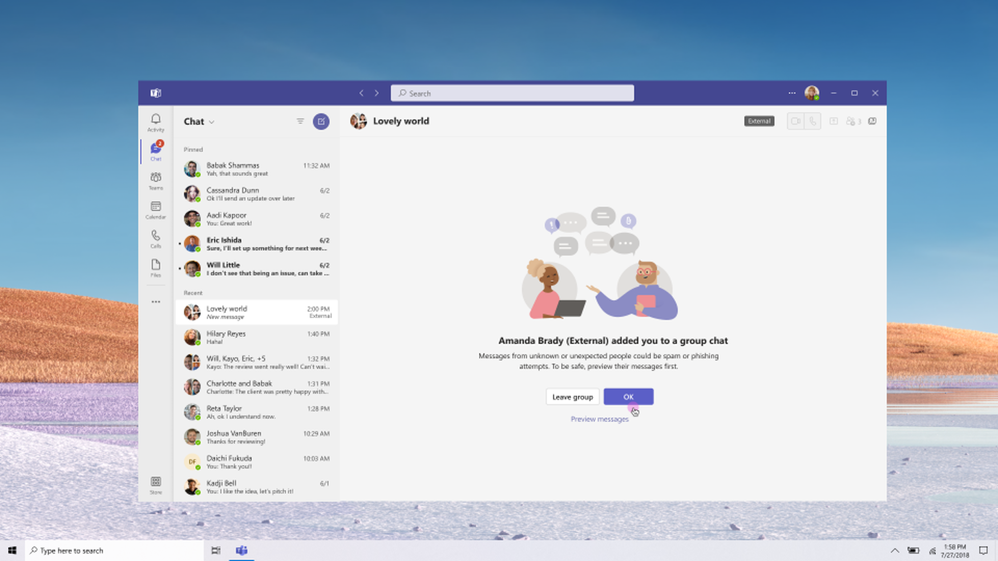 Schedule send: With more employees working remotely or with flexible hours in different time zones, it can be difficult to deliver a message without upsetting a colleague's work-off hours. Similar to delaying Outlook emails, you may now delay chat messages. Also, right-clicking the send button schedules the message's delivery.
Start a Teams Chat with Distribution Groups, Mail-enabled Security Groups, and Office 365 Groups: Users can now initiate a Teams Chat with Distribution Groups, Mail-enabled Security Groups, and Office 365 Groups. This feature will adhere to the current limit of 250 people in a group chat.
Chat conversation history: Users who click on a chat message search result will now see the whole message thread. This upgrade improves performance by providing users with dialogue context.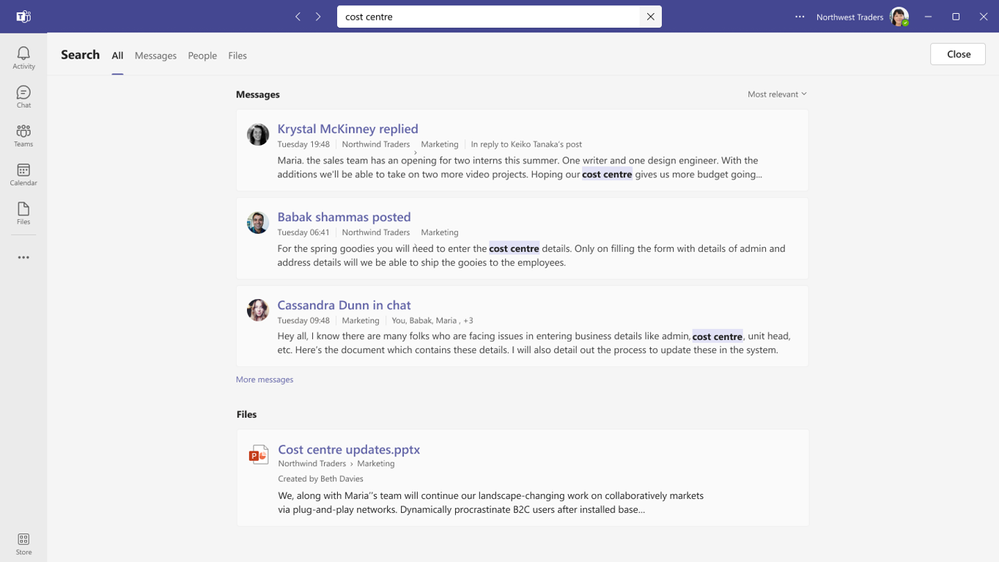 Unread toggle: Users can view, priorities, and catch up on unread chat message notifications by toggling the unread button in their activity feed panel. To view read and unread notifications, users can disable the unread notification toggle.
E-signature Approvals: Users can upload a OneDrive for Business document for e-signature in Approvals. This allows access from anywhere, on any device.
Other Updates
Microsoft is renaming the Common Area Phone licence to Teams Shared Devices Licensing, which now includes hotdesking so users can book a Teams display with their personal credentials.
The Poly G5700 is also Team-certified. This modular system can connect several cameras, microphones, and more, and it's now certified for use with Teams on Android.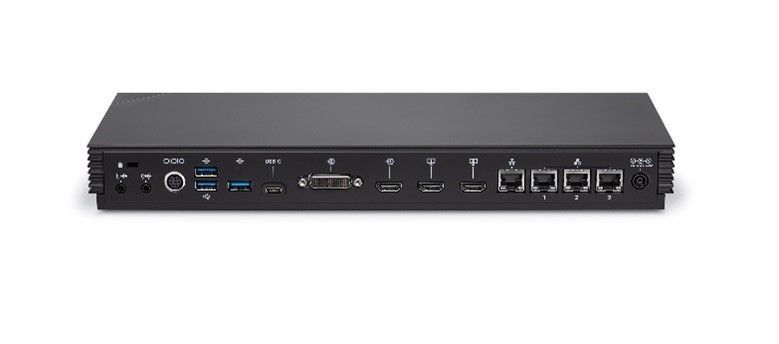 IT administrators can now control the Surface Hub's complete lifecycle through the Teams Admin Portal. They can remotely restart and get logs.
Teams Connectors support is coming to GCC clients, and GCC-High users can cast from a Teams desktop to a Teams Rooms device.
Availability
The above-mentioned features have already started rolling out to users globally.
Announcing the new features, Microsoft said:
Today we are pleased to announce sign language view, a new meeting experience in Microsoft Teams that helps signers – people who are Deaf/hard of hearing, interpreters, and others who use sign language – keep one another prioritized on center stage, in a consistent location, throughout every meeting.