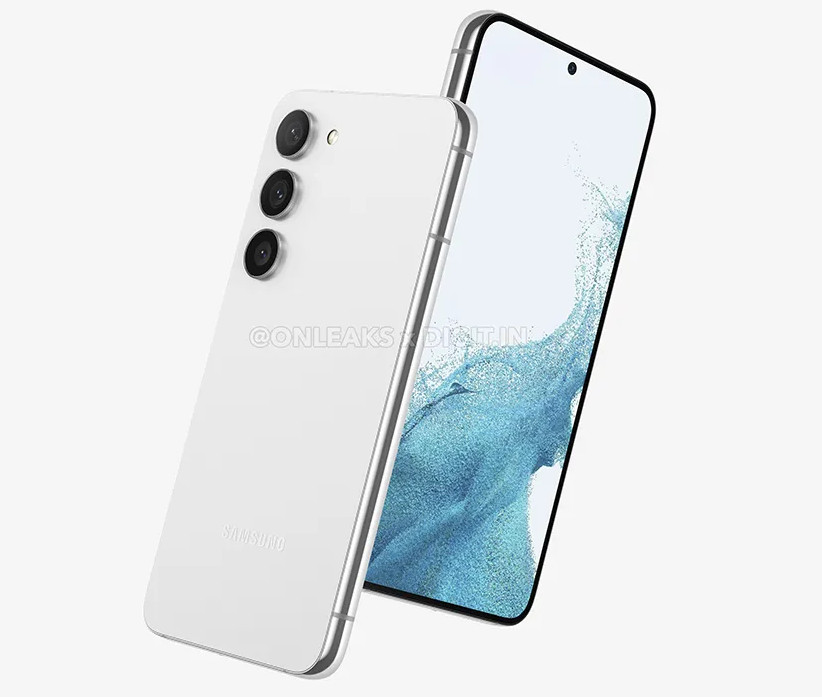 At its annual tech summit 2022, Qualcomm formally introduced the Snapdragon 8 Gen 2 chipset yesterday. As expected, the Galaxy S23 Ultra reappeared on Geekbench shortly after the launch. The benchmarking website also displayed the European Galaxy S23 Ultra variant with the SM-S918B model number.
Instead of an Exynos chipset, the European variant is powered by Qualcomm's Snapdragon 8 Gen 2. And now, in a tweet that is sure to increase excitement, tipster Ice Universe says that Samsung will use a high-frequency version of the newly announced Qualcomm Snapdragon 8 Gen 2 CPU for the Galaxy S23 series in Europe. This will give Samsung a big advantage over its competitors.
Breaking!
The best moment for European users has arrived.
The European version of the Samsung Galaxy S23 series is confirmed to use the Snapdragon 8 Gen2, and it is a high-frequency version exclusive to Samsung. Please enjoy it. pic.twitter.com/w6DqCdH30b

— Ice universe (@UniverseIce) November 16, 2022
The model number SM-S918B on the phone indicates that it is a global/European variant of the S23 series. For comparison, the European Galaxy S22 Ultra is listed as SM-S908B. The Galaxy S23 has a single-core performance score of 1504 and a multi-core performance score of 4580. Another listing revealed higher scores of 1530 and, 4779, respectively.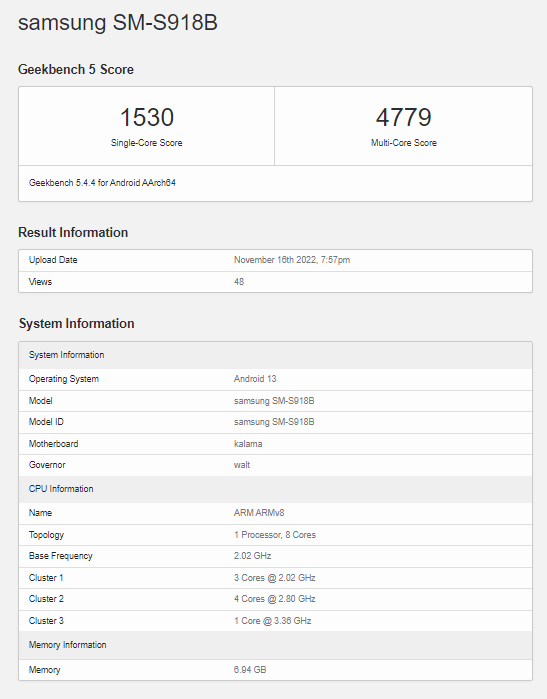 The Geekbench listing itself highlights the phone's 8 GB of RAM and Android 13 operating system. Interestingly, the Cortex-X3 prime core is listed with a clock speed of 3.36 GHz, which is significantly higher than the Snapdragon 8 Gen 2's advertised clock speed of 3.2 GHz. The high frequency of this core may be unique to the Galaxy S23 or, more likely, to the prototype.
In reality, the Galaxy S23 series could be powered by a highly optimized rendition of the Snapdragon 8 Gen 2 SoC  which could offer improved performance. Also, earlier reports suggested that Samsung's Galaxy S23 series could get a light performance mode.
It's questionable how much of a difference this will make in real life, but it will be a good thing for Samsung to talk about. It should go without saying that these results were obtained on a pre-release Galaxy S23 Ultra, implying that the phone could generate different—and likely higher—benchmark scores when it hits the market.