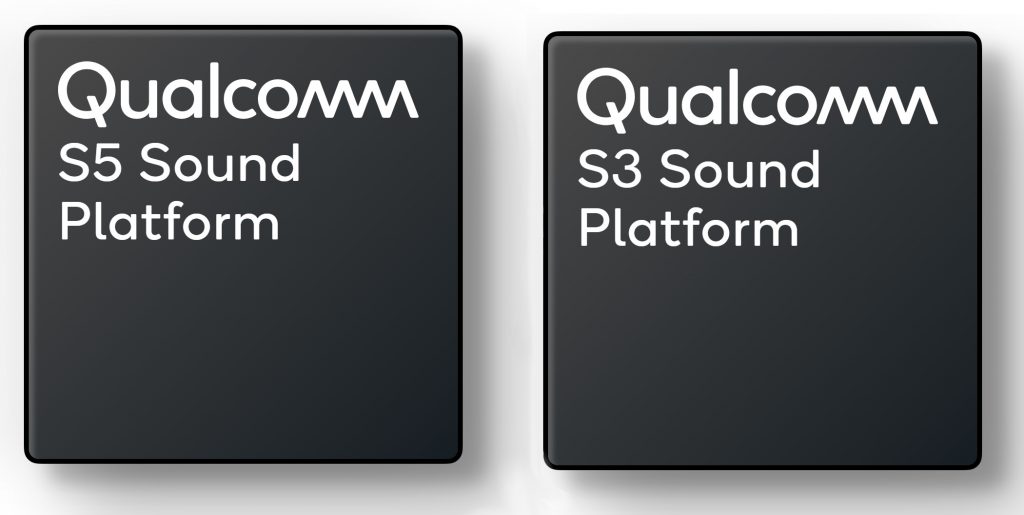 MWC 2022 is underway and Qualcomm has announced two new additions to their wireless audio platforms, namely their S5 Sound Platform (QCC517x) and S3 Sound Platform (QCC307x). They feature support for Snapdragon Sound technology, Multipoint Bluetooth wireless connectivity, 3rd Gen Adaptive Active Noise Cancellation, and more.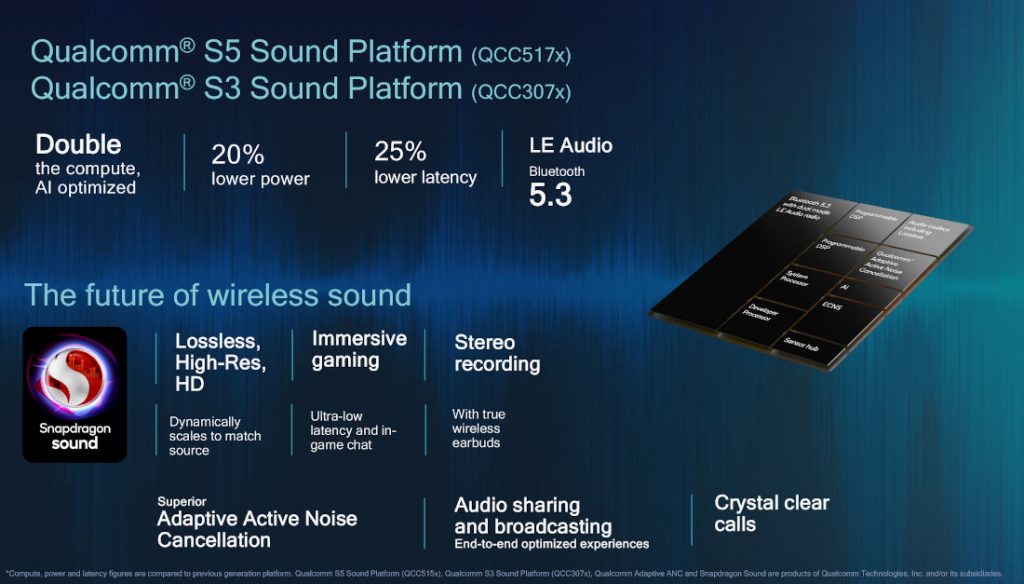 Both the S5 and S3 sound platforms will come with Snapdragon Sound technology that enables technologies such as:
6-bit 44.1kHz CD Lossless Bluetooth audio quality

24-bit 96kHz high resolution Bluetooth audio quality

32kHz super wideband voice call quality for crystal clear calls

Stereo recording for creators, enabling recorded content with stereo sound

Robust connectivity even in very busy RF environments

Gaming mode, with 68ms low latency audio and voice back channel
Along with this, these platforms will also support:
Dual-mode, low-power optimized integration of LE Audio
Multipoint Bluetooth wireless connectivity
3rd Gen Adaptive Active Noise Cancellation
Qualcomm has begun sampling both the S5 and S3 Sound Platforms to OEMs, and devices are expected to roll out during the second half of 2022.
Commenting on the launch, James Chapman, vice president and general manager, Voice, Music & Wearables, Qualcomm Technologies International, Ltd. said:
We can deliver the ultimate wireless sound experience Utilizing Snapdragon 8 mobile platform, Qualcomm FastConnect 6900 and newly announced 7800 subsystem and Snapdragon Sound technology. For example, in addition to being the first to deliver Lossless audio, we've added ultra-low latency gaming mode with in-game chat, and the ability for earbuds to record content in stereo sound which will add huge value for a new generation of creators