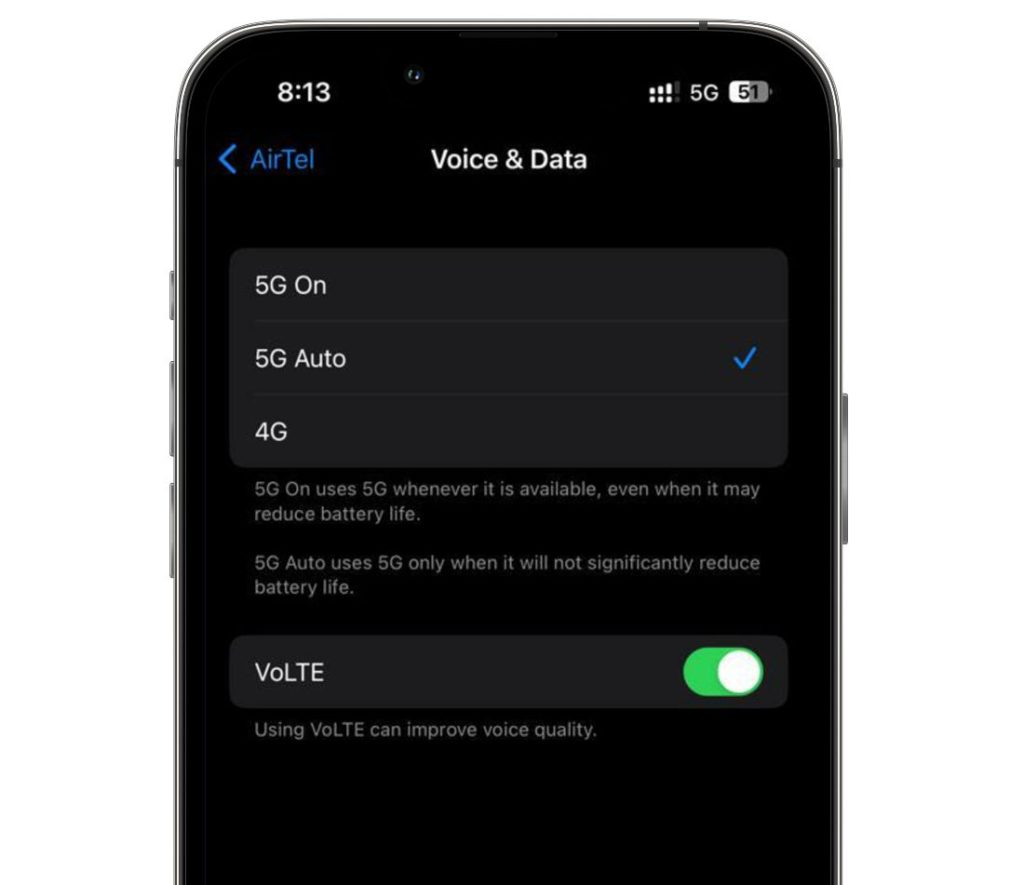 As promised, Apple has rolled out iOS 16.2 beta 2 update for the developers that brings 5G support for both Airtel and Jio users in India. iOS 16.2 beta 2 for the public is expected tonight. There is a warning that 5G On option always uses 5G network when it's available and might reduce battery life.
5G auto option will use 5G only when needed. When 5G speeds don't provide a noticeably better experience, your iPhone automatically switches to LTE, saving battery life. The update also brings Medication widget.
5G works on both the SIMs. Airtel 5G worked in Chennai without any issue. Since Jio 5G is still in trial stages, it is not active for everyone. It shows 5G standalone is unavailable in Jio due to insufficient SIM security, if you don't have access to 5G trial. If you have, you can enable it, as you can see in the screenshot.
During the beta testing, Apple already said that it will gather feedback from Airtel and Jio users on quality and usability. Airtel's non-standalone 5G Plus network went live in eight Indian cities last month. Reliance Jio's 5G service based on standalone (SA) architecture went live in beta in 4 cities. Both the operators will expand the roll-out in December.
Apple already confirmed that it is working with carrier partners in India, and will roll out a software update to enable 5G for its iPhone 12 models or later and iPhone SE3 in December.