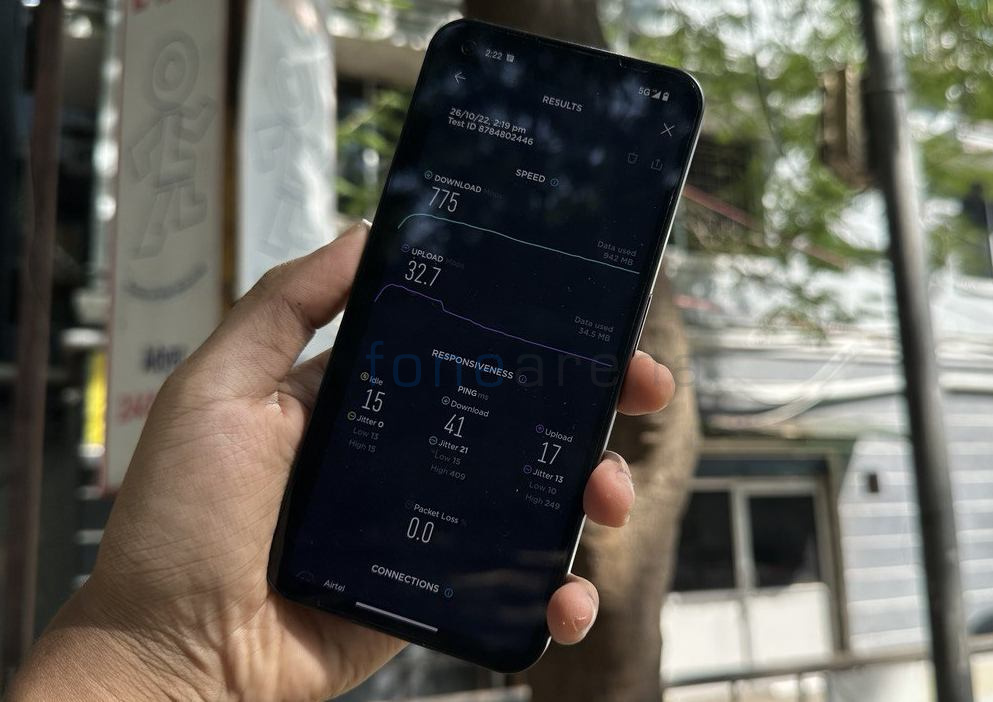 Nothing made a lot of waves in India when they launched their first-ever smartphone called the Nothing Phone (1). Additionally, the phone supports 5G connectivity out of the box and also has received support from network operators already. With the rollout of 5G networks in India, we tested how well the Nothing Phone (1) performs on 5G. We have access to Airtel's 5G Plus service in Chennai and tested the Phone (1) which is compatible with the operator's 5G network
The first phone from Nothing Tech thankfully has 5G support for India baked in while even some large phone companies have not released an update so far which is worth appreciating. It is powered by Qualcomm's Snapdragon 778G+ processor which features the Snapdragon X53 5G modem. We saw some impressive network performance on the device on both 4G and 5G networks.
Nothing Phone (1) Speed Test on Airtel 5G Plus network
We tested the speeds across various locations in the city and the overall performance was very good for a phone priced at around INR 30000. The maximum download speeds were over 700Mbps or 0.7Gbps. On average, we saw around 500Mbps down.

Upload speeds were slower compared to the downloads but still impressive for a mobile device. We saw a maximum of 120Mbps with an average of around 80Mbps. Latency was minimal at 15 milliseconds and we did not face any packet loss. The device was one of the first to latch onto a 5G network where there was coverage.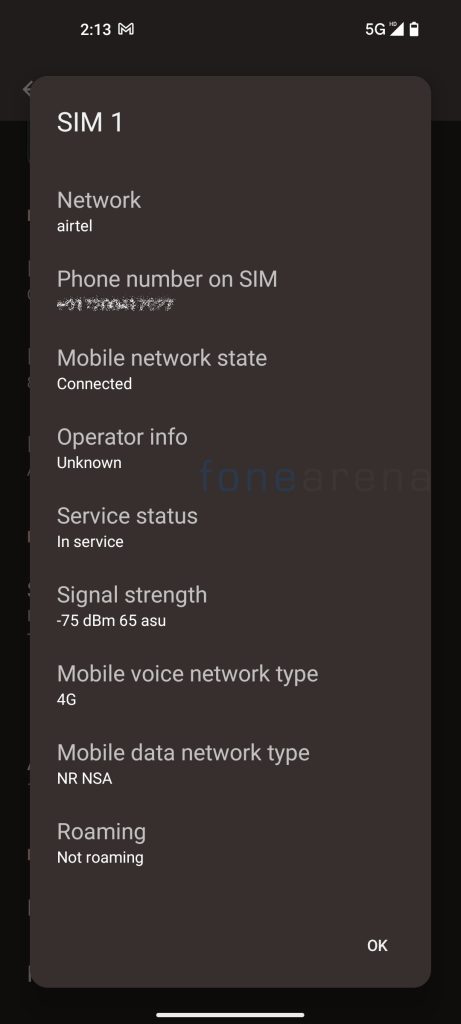 You can see the mention of NR NSA in the settings screen above which indicates that the phone is connected to a 5G NR network using the Non-Standalone technology.  Additionally, the 5G symbol is seen the notification area.
Nothing Phone (1) 5G bands supported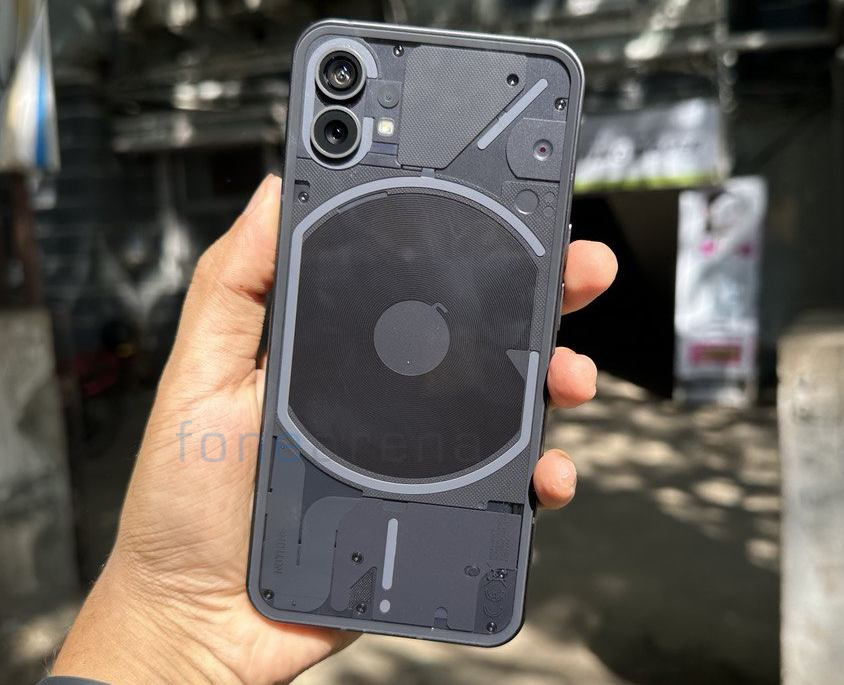 The Phone 1 also supports Gigabit 5G dual Mode (NSA & SA) with 4×4 MIMO
The following 5G NR  bands are supported : n1, n3, n5, n7, n8, n20, n28, n38, n40, n41, n77, n78. The Nothing Phone has a couple of tweaks under the hood for 5G settings known as Smart 5G and 5G Standalone.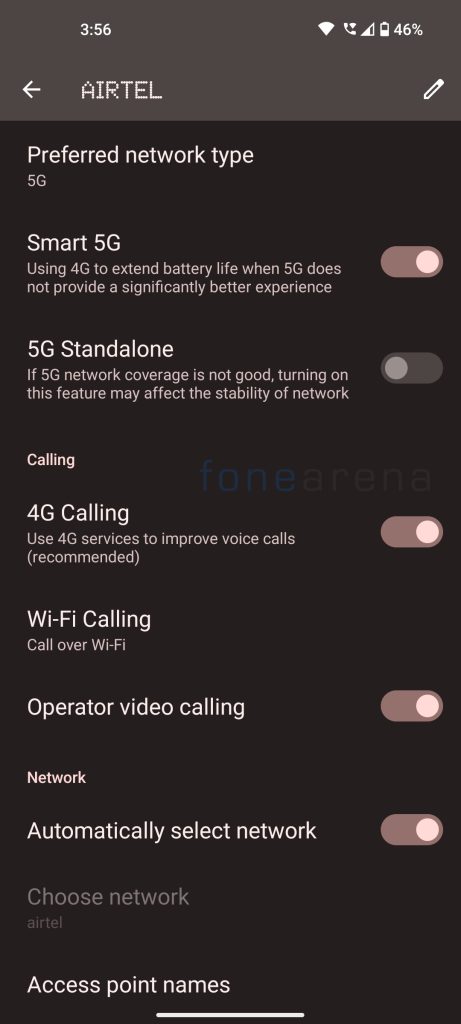 Right now, only Airtel and Reliance Jio have begun the rollout of 5G. Nothing has already released software updates for Airtel 5G Plus and Jio True 5G support.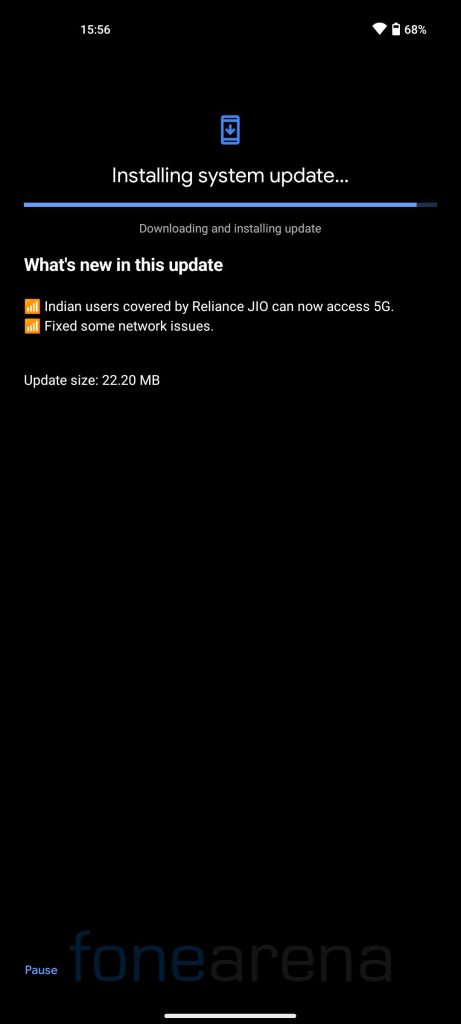 Airtel has started the rollout of 5G in 8 cities across India including – Delhi, Mumbai, Chennai, Bengaluru, Hyderabad, Siliguri, Nagpur, and Varanasi.
Also, Jio has started a 5G beta trial for select users across multiple cities in India on an invite-only basis. We hope to test the phone on Jio True 5G in the near future as the device already supports Jio 5G.
Lastly, we need to inform you that a 5G Speed Test does consume your data balance quite fast.  We ended up consuming over 600MB GB of data for the test above. If you want us to test the 5G performance on any other phone, do let us know.
To conclude, have you experienced 5G on your smartphone in India already?  Feel free to share your experience in the comments section below.