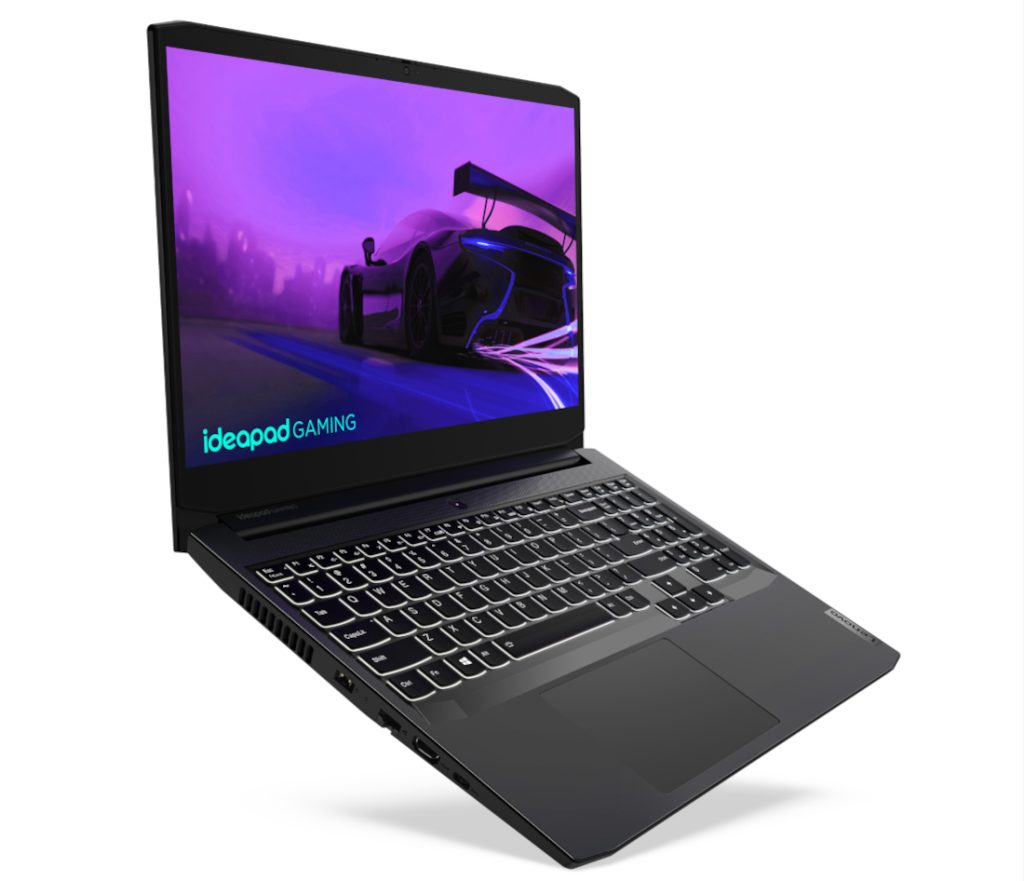 According to data from Counterpoint Research, global PC shipments fell 15.5% year-over-year in Q3 2022, reaching 71.1 million units. This was the second wave of big year-over-year drops after the big yearly and sequential drops in Q2. Earlier, global PC shipments declined 11.1% YoY in Q2 2022.
The fall in Q3 2022 was mostly caused by sluggish demand in the consumer and business segments, which was primarily driven by global inflation. Even though most of the problems with component shortages have been fixed, OEMs and ODMs still have a very negative outlook for the fourth quarter of 2022 and the first part of 2023.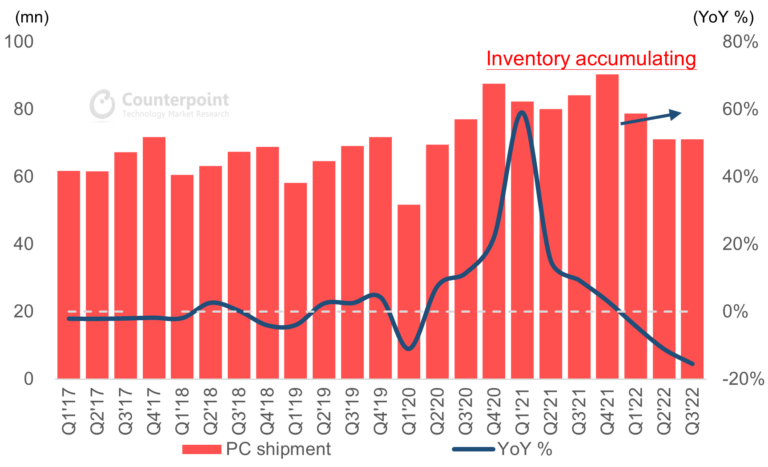 Despite OEM promotions, notably for consumer products, PC demand fell in the quarter. As we move into the second half of the year, procedures are put in place to get rid of too much inventory. PCI OEMs expect destocking to continue into 2023, despite peak consumer device sales.
According to supply chain participants, especially component suppliers, the biggest inventory numbers were in Q3 2022 and will likely continue to fall in subsequent quarters, although the supply chain is uncertain when shipping growth will restart.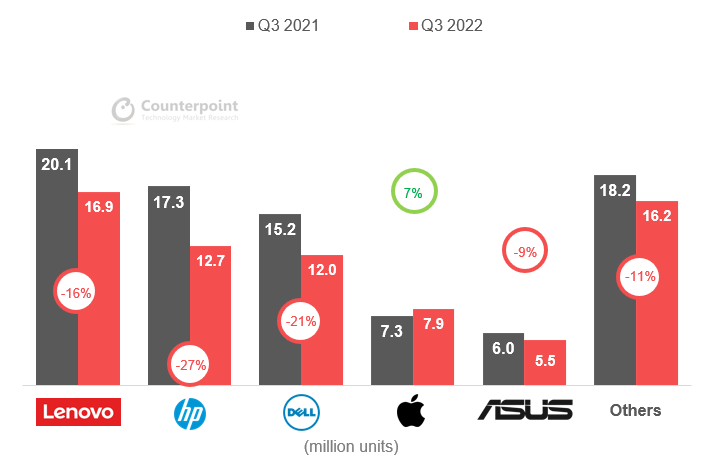 Apple announced a 7% YoY increase in shipments, which was the opposite of what the market was expecting. This was because the company launched a new product late in Q2 and shipments were restocked after the China lockdowns in Q2 messed up ODM manufacturing schedules.
Asus's 9% YoY shipment drop was in line with management's goal of outperforming shipments in 2022 owing to its enterprise-focused strategy.
Lenovo declined 16% YoY, in line with the worldwide PC market, but enterprise expenditure offset consumer demand's downturn. Lenovo's 23.7% market share is unchanged from last year.
HP shipped 12.7 million units in Q3 for an 18% share. It completed Q3 with a 26.5% YoY loss due to its greater consumer mix, its second quarter with less than 20% market share since 2016.
Dell had a 17% market share and a 20% YoY shipment drop. Dell sold 12 million units in Q3 2020, before working styles changed after COVID-19.
PC market unlikely to grow until H2 2023
Global PC shipments in the second half of 2022 will remain higher than before COVID. However, chip producer AMD indicated that PC market weakness has already negatively impacted its profits and outlook, while Taiwan OEMs Acer and Asus both stated that the PC sector will not recover until H2 2023. In 2023, heavy clouds remain. We're also cutting our shipment estimate for 2022 by 13% because PC sales aren't as strong as we thought, claims Counterpoint Research data.
According to the Counterpoint Research data, which mentions that
Among all PC product segments, we believe Arm-based PCs and gaming PCs are poised to weather the market downturn best, with the help from Apple's M-series offerings as well as incremental R&D efforts from chip makers and the wider ecosystem.