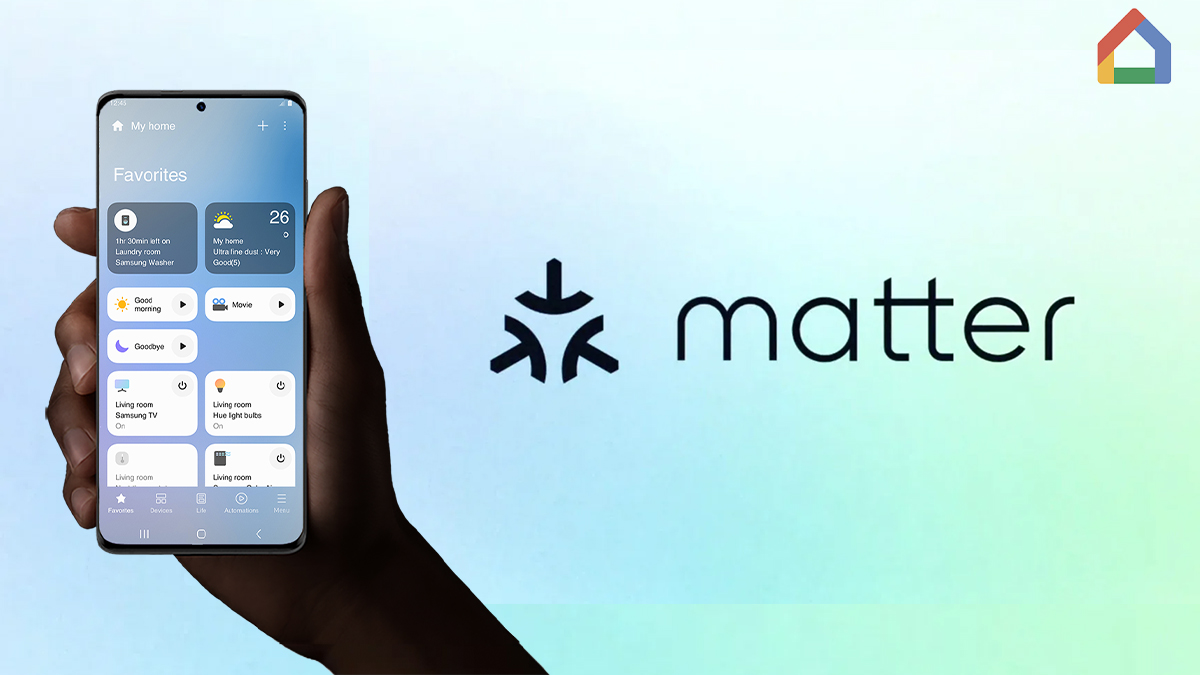 Samsung has announced a collaboration with Google to make smart homes meaningful. The integration also makes it easier for SmartThings and Google Home users to add Matter-enabled devices to their Samsung Galaxy phones or tablets and control them from both apps
Smart homeowners have had trouble using their devices in various ecosystems up until now. It frequently took several steps across several apps to link accounts when connecting devices between ecosystems, and this linking process wasn't always successful in both directions. This required users to keep in mind the programmes and user interfaces they could use to automate or control a certain device.
Matter multi-admin capabilities
The Matter standard's ability to have more than one admin makes it possible to connect devices directly to other ecosystems and apps, giving users more choices. Users will find it easy to search for, choose, and control Matter-enabled devices with the help of Android apps for SmartThings or Google Home, which Samsung and Google worked on together.
Users may easily add Matter devices hooked up with Google Home to SmartThings, and vice versa, in the SmartThings app. Devices will always be available for SmartThings and Google Nest Hub subscribers. Users won't have to manually add each device or care about which ecosystem they set up first.
Availability
In the upcoming weeks, the multi-admin feature for Matter from Samsung and Google will be made available to users globally.
Speaking on the announcement, Jaeyeon Jung, Corporate Vice President and Head of SmartThings, Mobile Experience Business at Samsung Electronics, said,
As the largest Android developer, Samsung values its strong partnership with Google. Providing users with greater flexibility through this new multi-admin feature is a natural progression in our evolution as partners, allowing us to better support our massive existing and potential user base with both Samsung and Google products. Both SmartThings and Google are committed to user choice and giving consumers the power to control their own devices. This collaboration furthers that commitment by enhancing the user experience and promoting transparency between ecosystems.
Commenting on the partnership, Matthew McCullough, Vice President, Product Management, Android Developer from Google, said,
With the launch of Matter, we understand there will be new expectations, when it comes to smart home connectivity. We are proud to partner with Samsung Electronics to offer new and existing smart home users their first glimpse into what the future of the smart home looks like and the ease of use that comes with it.