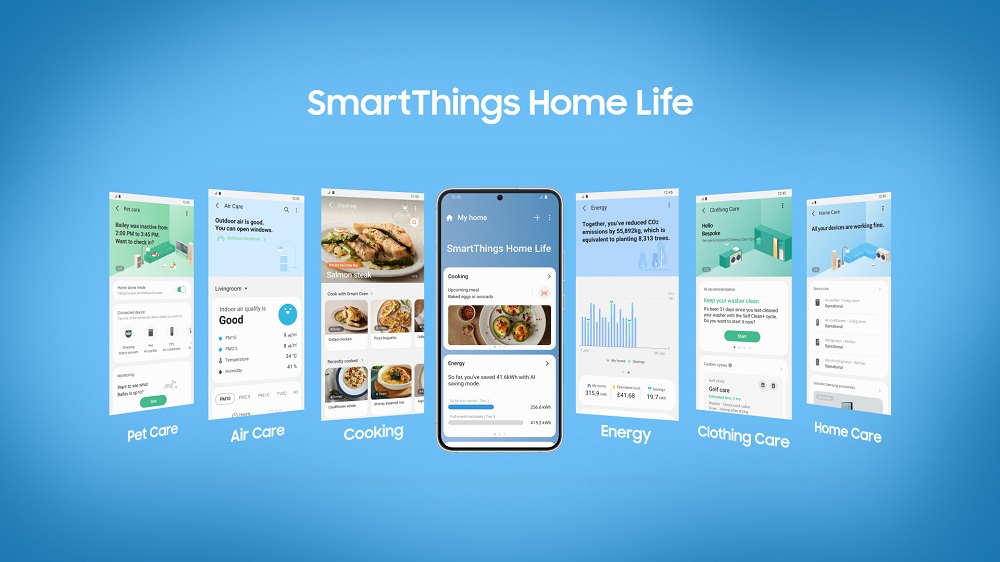 Samsung has announced the global launch of the SmartThings Home Life application, which is set to launch in 97 countries later in June. This app gives you information about your connected devices so that you can control all of your Samsung appliances from one place.
The company has also announced new updates for the existing Family Hub, which will double as a home control for the SmartThings app and will be available in July. The new and upcoming features of Family Hub provide even more entertainment, smart features, and kitchen connectivity.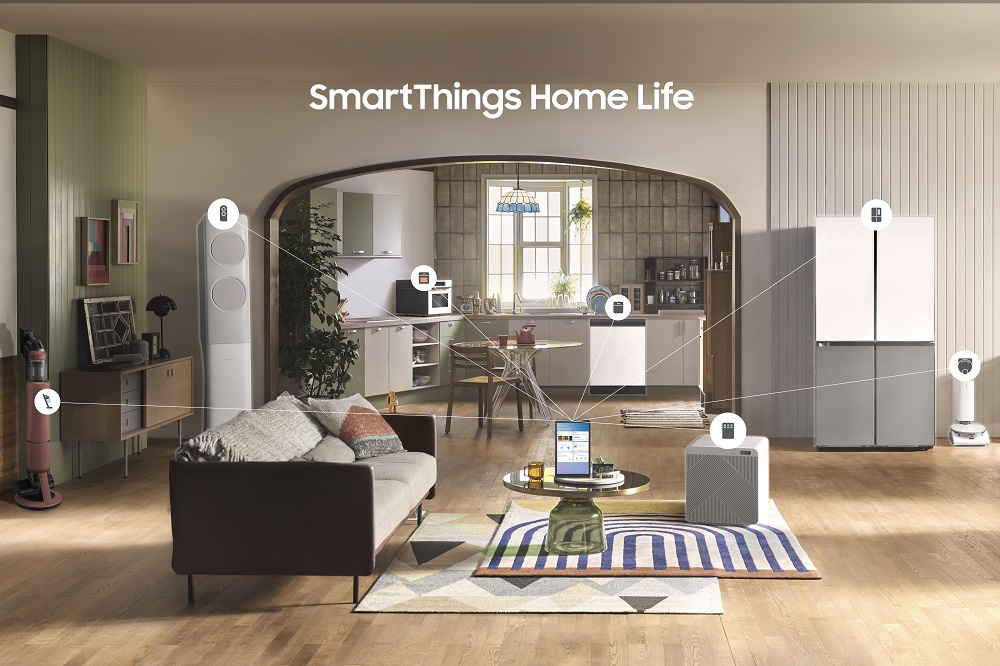 There are a total of six SmartThings services that will be integrated into the app, including SmartThings Cooking, Energy, Clothing, Pet Care, Air Care, and Home Care.
SmartThings Cooking: SmartThings Cooking is a cooking service that does everything from finding recipes and auto-setting appliances to managing shopping lists and preserving food. It is powered by Whisk's Food AI for personalised recipes and meal plans.
SmartThings Energy: SmartThings Energy will let users take control of their energy consumption by providing real-time information on where and how energy is used within the home. It will also produce a SmartThings Energy report for monthly power usage and predict future power consumption using AI, and you can turn on the energy saving mode on connected home devices.
SmartThings Clothing Care: SmartThings Clothing Care connects all of your clothing care devices, including the Bespoke dryer, AirDresser, ShoeDresser, and all AI washers, to provide optimal clothing management and services tailored to your lifestyle.
SmartThings Pet Care: SmartThings Pet Care will automatically play music or TV shows, offering them a sense of security and companionship when pet owners are not at home. It also helps you keep an eye on your pets remotely by accessing the smart camera of your Bespoke Jet Bot AI+.
SmartThings Air Care: SmartThings Air Care keeps you informed of important information about the air quality inside and outside your home.
SmartThings Home Care: SmartThings Home Care monitors all connected Samsung household devices, including bespoke appliances, by checking their status and usage patterns, providing accessory information, and enabling convenient online purchases.