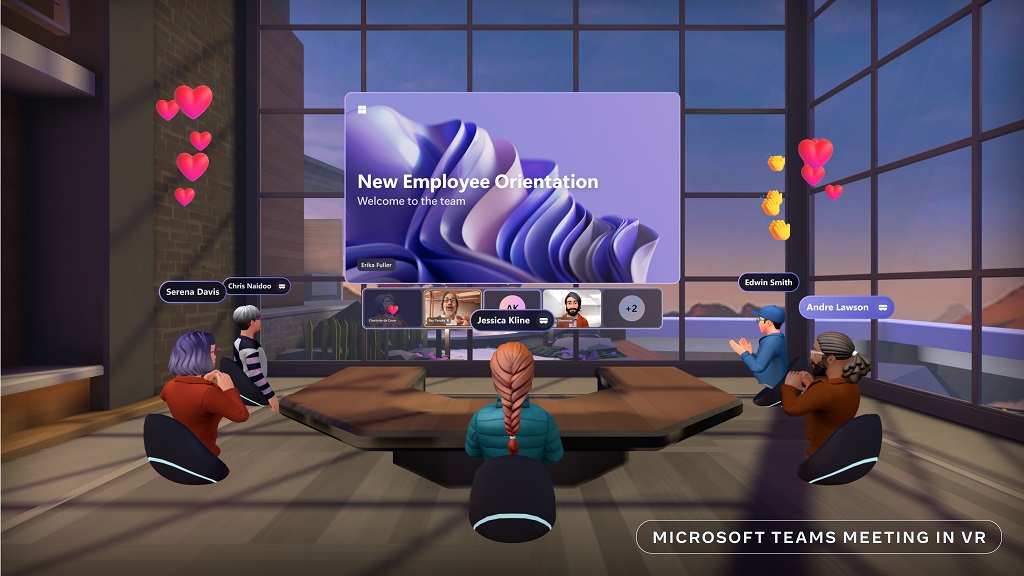 Today, Meta announced a collaboration with Microsoft to add fresh content to its metaverse hardware projects, featuring Windows apps as well as Teams integrations. Starting with Teams, Office, Windows, and perhaps even Xbox Cloud Gaming, Microsoft will deliver its most popular services to Meta's Quest VR headsets. Earlier today, Meta introduced the Quest Pro VR headset.
Microsoft CEO Satya Nadella announced during the Meta Connect conference that Microsoft Teams will work with Quest devices and that Microsoft will offer a means to broadcast Windows programmes to Meta's headsets. Microsoft announced that Meta Quest devices Mesh will be available first for Microsoft Teams.
Mesh for Teams is the result of years of research and new ideas in the Microsoft Cloud, such as Dynamics 365 Remote Assist, Azure Digital Twins, and Teams video meetings. It is meant to make it easier for people to meet virtually in the workplace using any device, such as mobile phones, laptops, and mixed reality headsets.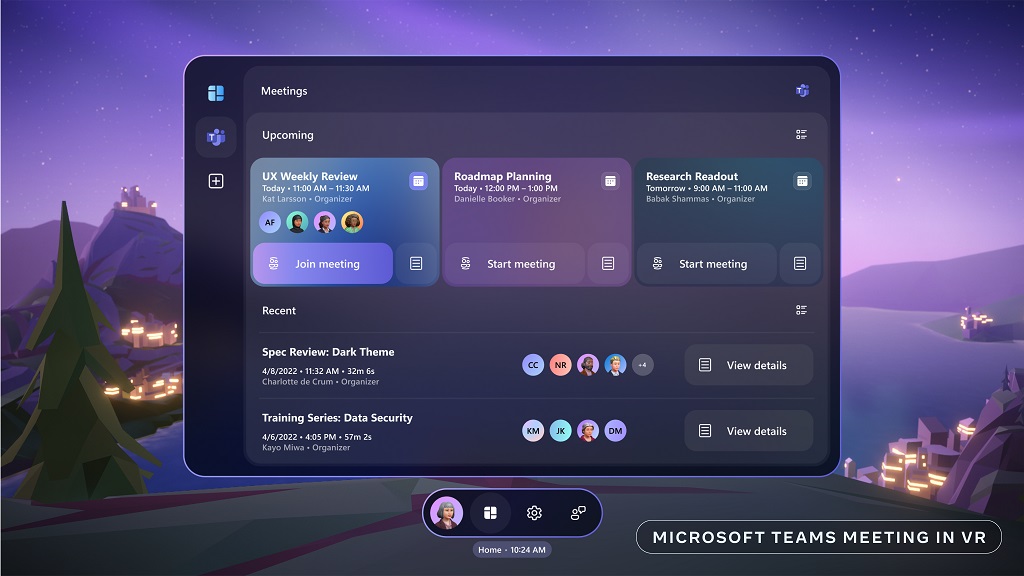 Microsoft Collaborative Apps and Platforms
People will be able to connect and work together as if they were physically present while using Mesh for Teams with Meta Quest Pro and Meta Quest 2 devices. Additionally, Meta Quest devices will support Microsoft 365 apps, allowing users to engage with content from their preferred productivity tools including Word, Excel, PowerPoint, Outlook, and SharePoint within VR. In the future, Meta Quest devices will be able to stream a Windows Cloud PC with your customized apps, content, and settings thanks to Windows 365.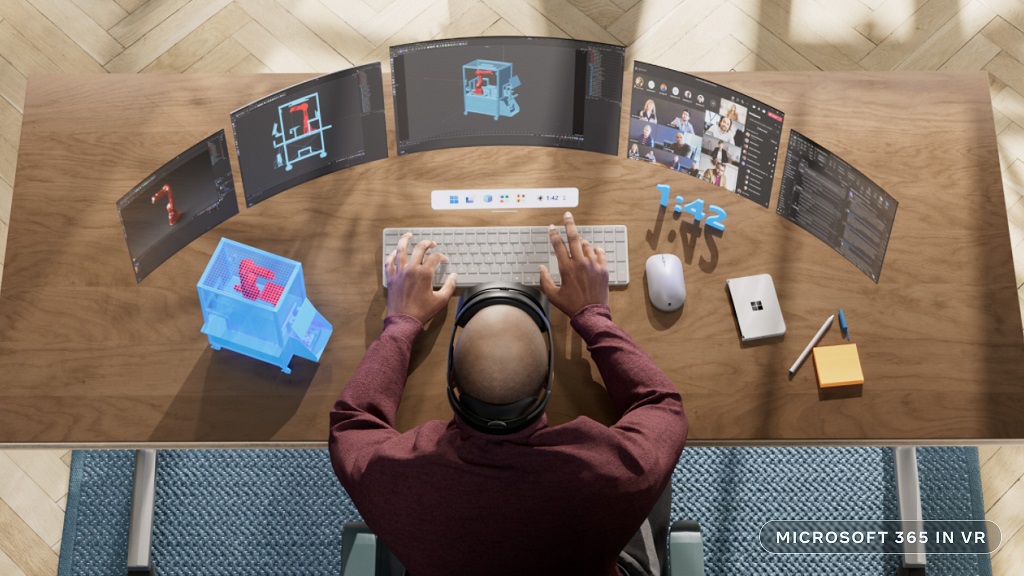 Meta Quest Pro and Meta Quest 2 will be supported by Microsoft Intune and Azure Active Directory, giving IT administrators the confidence to provision these devices for users with a Quest for Business subscription from Meta and ensure that the security and management features they are accustomed to on PCs and mobile devices will apply to VR.
Last but not least, Microsoft and Meta are looking into ways to add Xbox Cloud Gaming to the Meta Quest Store. This would let players stream hundreds of high-quality Xbox games to smartphones, tablets, PCs, some smart TVs, and the Meta Quest platform.
Speaking on the announcement, Jeff Teper, President – Microsoft Collaborative Apps and Platforms, said,
As a platform company, our approach to workplace productivity and collaboration is to ensure the software experiences we deliver can benefit users on all their favorite devices. In that spirit, today we are announcing several ways we are partnering with Meta to provide customers with more choice and security as they venture into the metaverse.