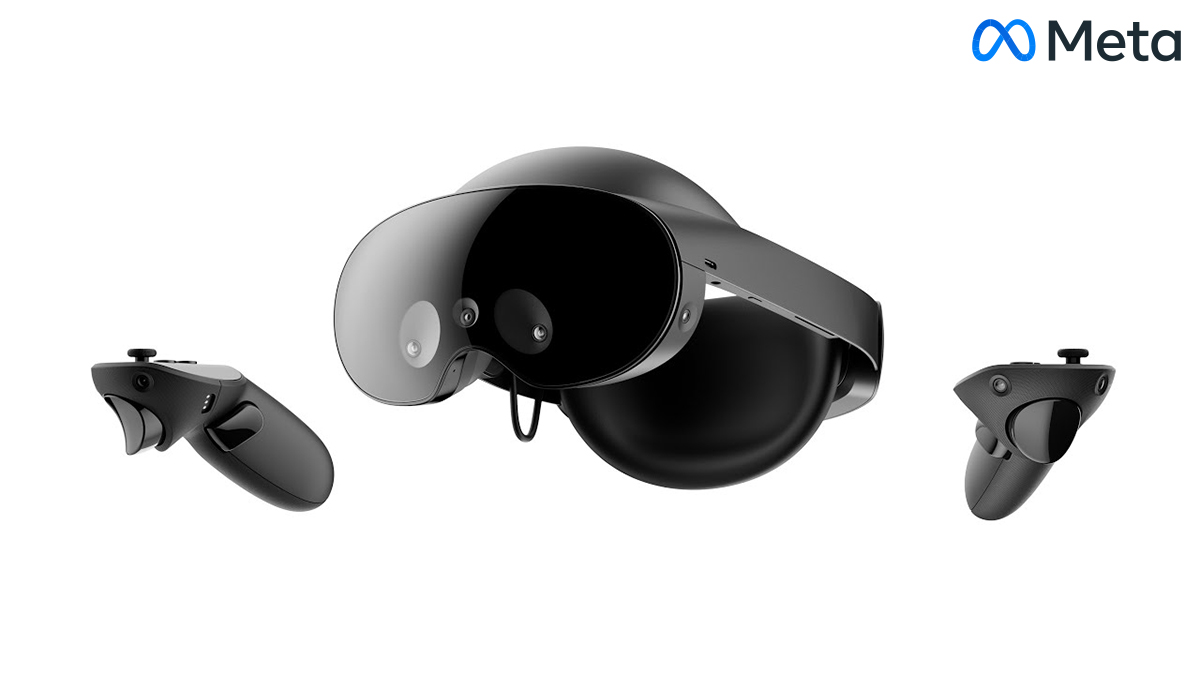 Meta Platforms has unveiled the Quest Pro virtual and mixed reality headset. The headset will be available later this month and will give users a platform to interact with digital creations that are superimposed on a full-color vision of the real environment. It was shown off at Meta's annual Connect 2022 conference.
Meta Quest Pro
The first product in Meta's new high-end line, the Meta Quest Pro, is brimming with cutting-edge features, including high-res sensors for comprehensive mixed reality experiences, crystal-clear LCD screens for dramatic visuals, a completely new and sleeker design, as well as eye tracking and Natural Facial Expressions to help your avatar more accurately represent you in virtual reality.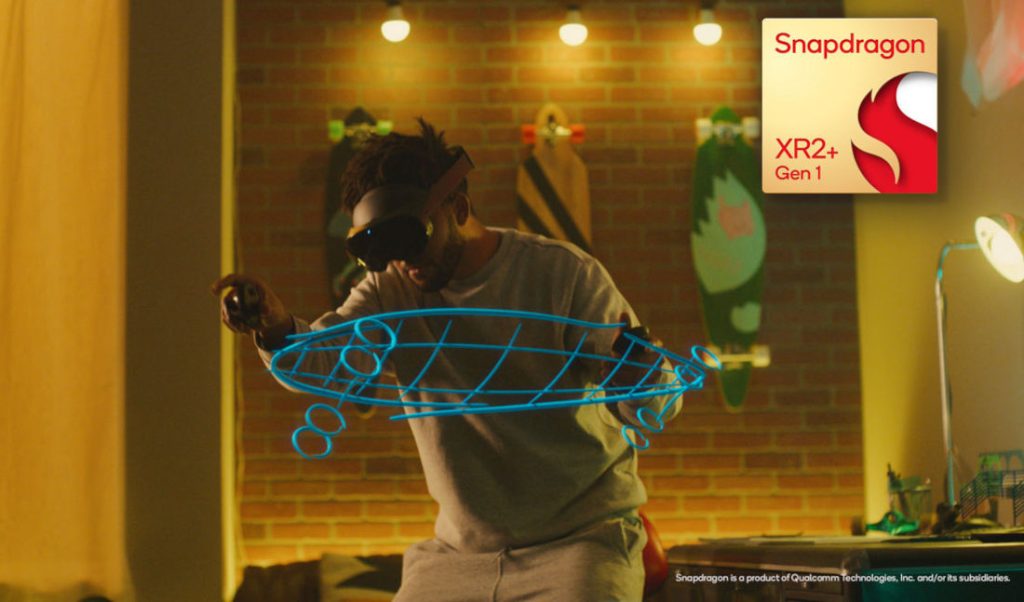 Meta Quest Pro is the first device powered by Qualcomm's Snapdragon XR2+ platform, offering better heat dissipation and significant performance headroom has been created to achieve 50% higher sustained power and 30% improved thermal performance than Meta Quest 2 powered by Snapdragon XR2 Platform.
Each Meta Quest Pro has 12GB of RAM, 256GB of storage, and 10 high-res sensors (five inside and five outside) for immersive experiences. The Meta Quest Touch Pro controllers are powered by Snapdragon 662 Platform, which allows them to self-track through multiple embedded positional cameras and offers ultra-low latency to the headset; when combined with face and eye tracking, your avatar can now reflect you more naturally in VR.
Improvements over Meta Quest 2
Meta Quest Pro improves on Meta Quest 2's aesthetics. Meta Quest Pro's redesigned optical stack replaces Meta Quest 2's Fresnel lenses with thin pancake optics that fold light many times, lowering the optical module's depth by 40% while giving clear, sharp pictures.
Local dimming and quantum dot technologies give the LCDs better hues. Our proprietary local dimming solution controls more than 500 LED blocks independently, providing screens with 75% more contrast. Meta Quest Pro has 37% more pixels per inch and 10% more pixels per degree than Meta Quest 2, making everything look better. The centre view is 25% sharper, the periphery 50% sharper, and the colour spectrum is 1.3x greater than Meta Quest 2.
Full-color mixed reality experience
Meta Quest Pro has high-res, outward-facing cameras that collect 4X the pixels as Meta Quest 2's external cameras, unlocking a high-definition, full-color mixed reality experience.
Passthrough in Meta Quest 2 shows the world in black and white. Meta Quest Pro lets you see your world in colour. The firm's own Presence Platform features allow developers to construct more comprehensive mixed reality experiences.
Meta Quest Pro uses stereoscopic mixed reality passthrough to provide a genuine 3D view. Compared to monooscopic passthrough methods, this improves depth perception and reduces visual distortions for close-up and room-scale mixed reality scenarios.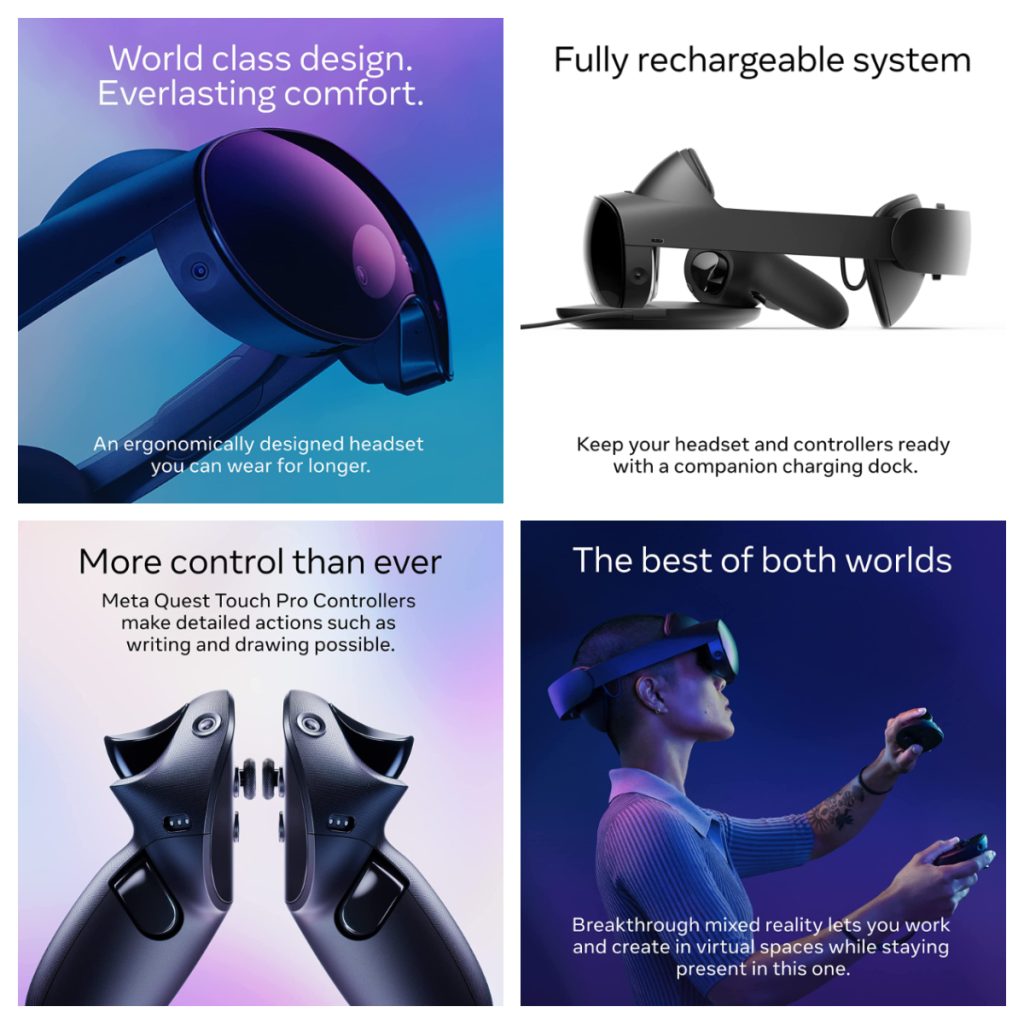 Sleek Design
Meta Quest Pro accommodates inter-pupillary distances (IPDs) between 55mm and 75mm (a larger range than Meta Quest 2, which accommodates IPDs between 58mm and 72mm). Meta Quest Pro's open periphery lets you use your peripheral vision to stay present in your environment while multitasking.
Meta Quest Touch Pro controllers
Meta Quest Touch Pro, Three built-in sensors track each controller's position in 3D space independently of the headgear, allowing you 360-degree motion. This improves VR app tracking. The redesigned controllers feel like natural extensions of your hands. They also include rechargeable batteries and enhanced haptics using our new TruTouch Haptics System.
Natural Facial Expressions
Meta Quest Pro helps you reveal your true self in the metaverse. Multiplayer apps like Wooorld let you explore 3D maps and 360° photos with friends and family. As more people build apps with Presence Platform's Movement SDK, which also came out today, social interactions in Meta Quest Pro will get better.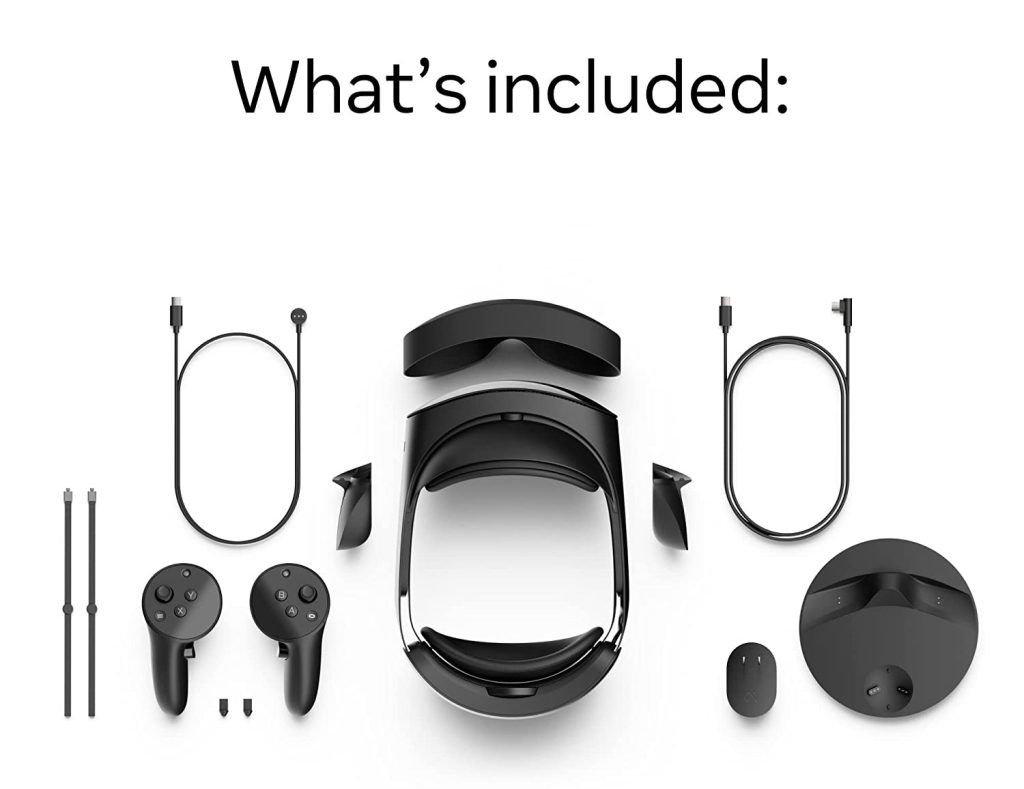 Specifications: Meta Quest Pro
Design: Counter balanced ergonomics with sleek design
Display: Advanced VR LCD screen technology that provides 37% greater pixels-per-inch. And 1.3x larger color gamut that provides more vibrant colors to deliver a more engaging VR experience.
Full-color mixed reality, with resolution 4X higher compared to Quest 2
Real-time expression tracking allows your avatar to mimic your facial expression. Smiles, eye-brow raises, winks and all.
Touch Pro Controllers: Includes 3 cameras and a Snapdragon 662 mobile processor per controller, for 360-degree range of motion in your virtual space.
TruTouch haptic feedback, and precision pinch create a more intuitive VR feel.
Sensors and Audio: 10 advanced VR/MR sensors, spatial audio,
Memory: 256GB storage, 12GB RAM
Processor: Snapdragon XR2+ processor
Charging dock: rapid USB-C power adapter,
Accommodated IPD Range: 55 – 75 mm, with continuous IPD adjustment for better visual clarity and less eye strain.
What's included: Meta Quest Pro Headset, 2 Meta Quest Touch Pro Controllers, Charging Dock, USB-C Power Adapter, Controller Charge Cable, Charging Cable, 2 Stylus Tips, 2 Partial Light Blockers (L & R), Cable Clip, Protective Cover, Cleaning Cloth and 2 Wrist Straps
Pricing and availability
Meta Quest Pro will be available for purchase on October 25 for $1,499.99 (Rs. 1,23,450 approx.), and that includes the headset, Meta Quest Touch Pro controllers, stylus tips, partial light blockers, and a charging dock. Furthermore, pre-orders are now open for a variety of related accessories as well.
Meta Quest Pro Compact Charging Dock: $79.99 (Rs. 6,502 approx.)
Meta Quest Pro Full Light Blocker: $49.99 (Rs. 4,033 approx.)
Meta Quest Pro VR Earphones: $49.99 (Rs. 4,033 approx.)
Meta Quest Pro Carry Case from Incase: $119.95 (Rs. 9,794 approx.)
Users can pre-order Meta Quest Pro from the Meta Store starting today in any country where Meta Quest products are supported, and from select retail partners.
According to the Oculus Blog post, the company shares that
Over the last year, we've shared a few details about Project Cambria, our new all-in-one VR headset that represents a major leap forward for VR hardware. Today, we're excited to finally show you what we've been working on: Say hello to Meta Quest Pro!