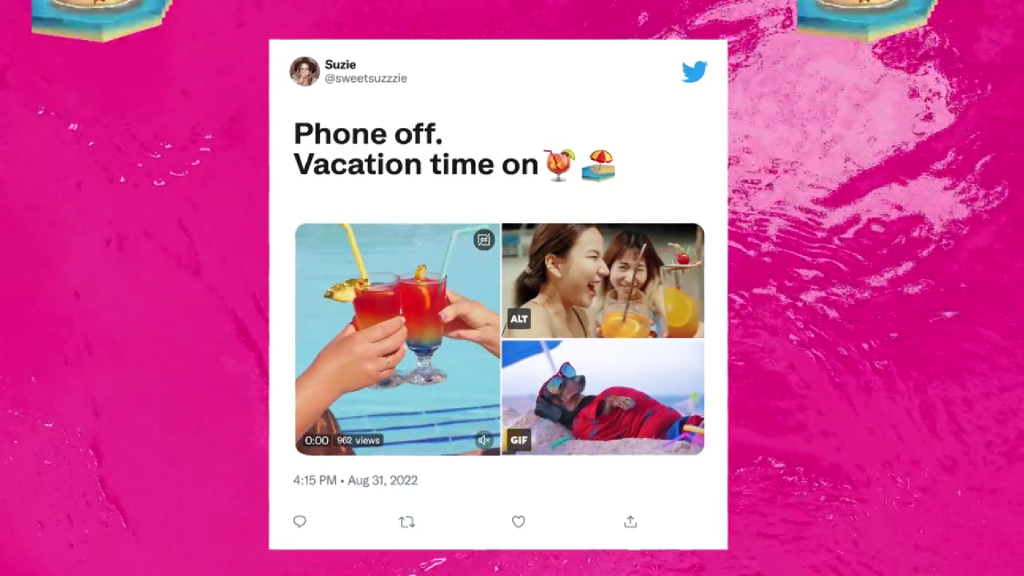 Twitter has unveiled a new way to share multiple types of visual content (videos, photos, and GIFs) in a single Tweet. This new feature allows users to combine all three categories of visual content in a single tweet called as "mixed media".
Twitter believes mixing visual content into a single Tweet empowers creators to express anything beyond the 280-character limit. Recently, Twitter rolled out a tweet editing feature for its Blue subscribers and also introduced TikTok-like "immersive" video viewing.
Twitter Mixed Media: Videos, images, and GIFs in one Tweet
Making a mixed-media tweet is the same as making a regular tweet. Before tweeting, simply compose a tweet, select the media or GIF icons, and add the content you want to include.
Get ready to mix it up with visuals on Twitter.

You can now add a combination of media to your Tweet on Android and iOS. That means you can include a photo, GIF, and video (or two!) all in the same Tweet. Tap the photo icon in the Tweet composer to start mixing your media. pic.twitter.com/9D1cCzjtmI

— Twitter Support (@TwitterSupport) October 5, 2022
Users can include a maximum of four videos, pictures, or GIFs in a single tweet. Users can pick the content they want to post by tapping the "media" or "GIF" icons while drafting a tweet. Adding descriptive text to the photographs will make them more accessible.
Remember that Instagram offers a similar capability that enables users to upload both images and videos to a single post, but viewers must swipe across to access the other media kinds. On the other side, mixed-media tweets enable you to view all media types simultaneously or at once.
Availability
The update is available on both iOS and Android, though all devices can read Tweets with different kinds of content.
Announcing the new feature, Twitter, said:
Sometimes you need more than one kind of media to express yourself the way you want. Don't worry, we've got you. We're always looking for new and exciting ways to help creators share more and be seen. Mixing different types of visual content together in a single Tweet allows creators to express themselves beyond 280 characters and gives them more ways to tell their story.