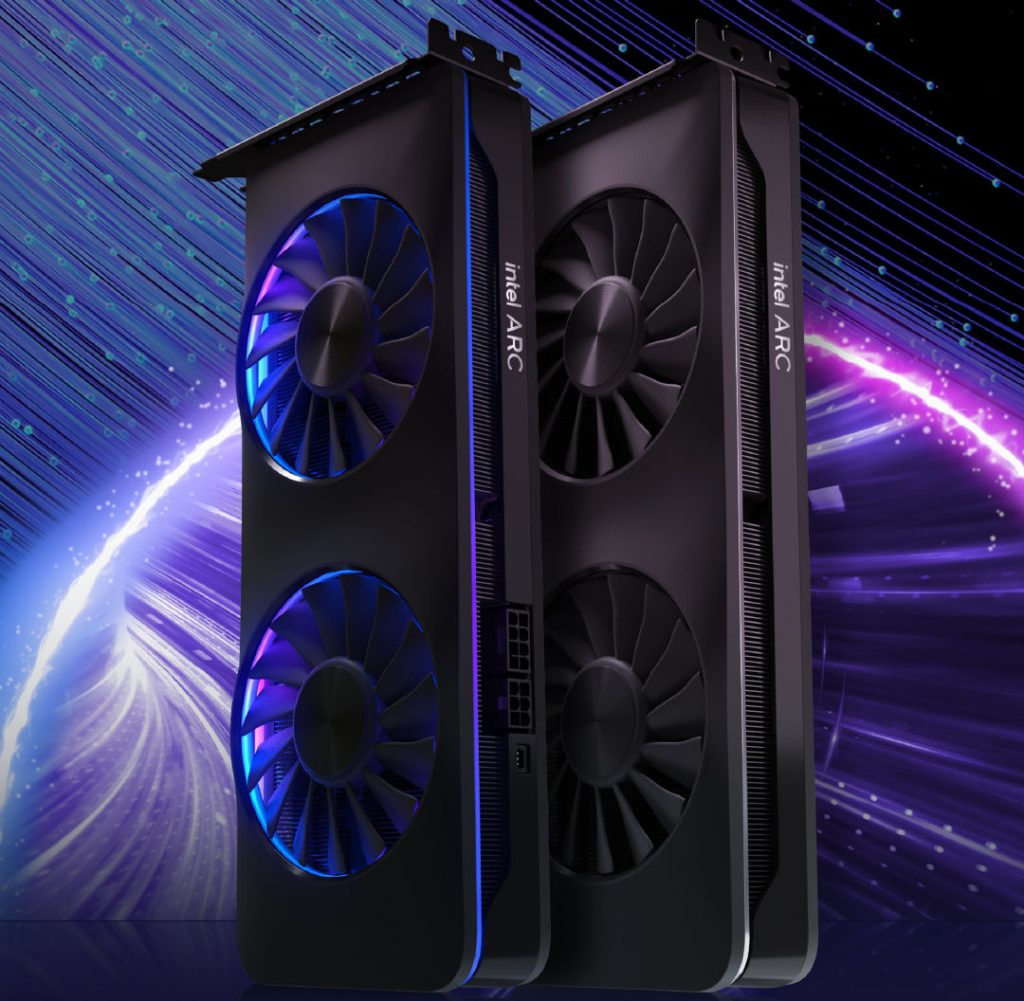 Intel introduced its Arc 3, 5, and 7 graphics for desktop PCs recently, and also detailed the specifications. Along with the latest announcements, the company has revealed the pricing and availability of its top-end Arc A750 and A770 GPUs.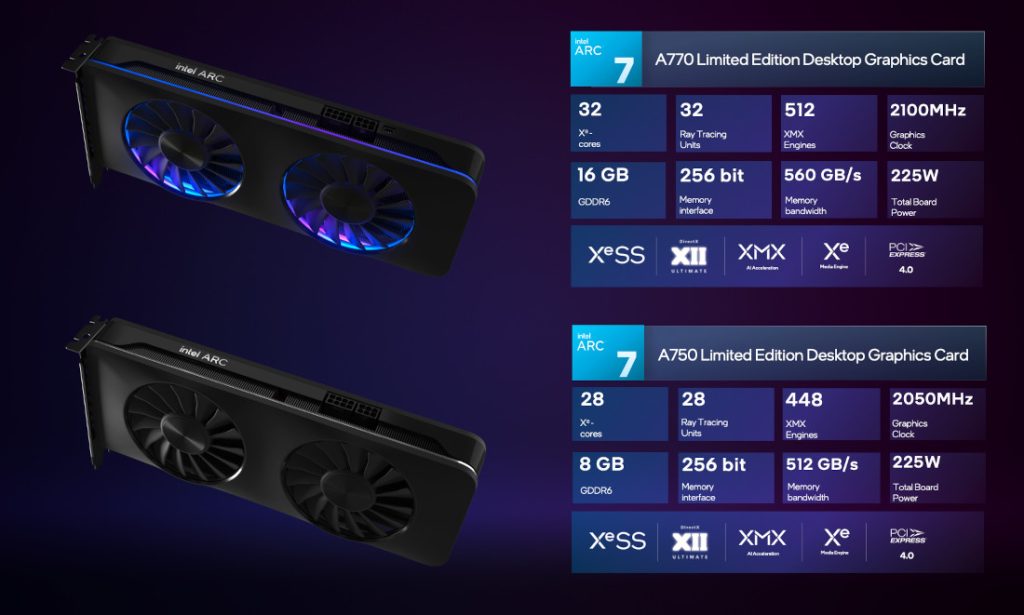 The company also said that the Arc A750 and A770 will beat the performance of NVIDIA GeForce RTX 3060 GPU, which is available for a higher price. By entering the GPU space as a third player, Intel said that it is ready to turn these tides in gamers' favor and disrupt the market.
Intel also posted a graph that compares the A750 and A770 with the RTX 3060. The company says that the Arc A700-series performance beats the 3060 in most modern titles using DirectX 12 or Vulkan APIs and says that its GPUs aren't far behind in most DX11 games, offering a better value.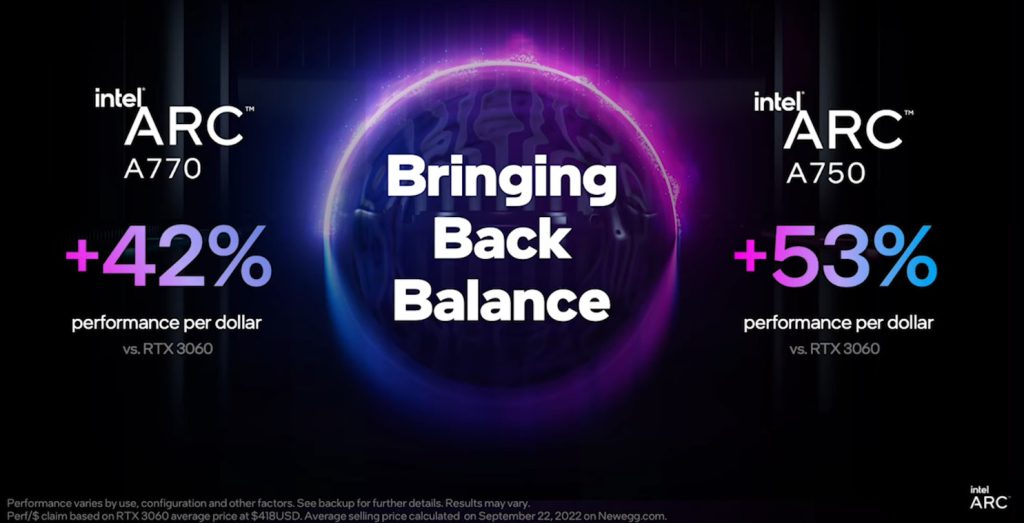 Intel said that the Arc A750 offers 53% more performance per dollar on average, and the 8GB Arc A770 promises 42% more performance per dollar.
Pricing and availability
The Intel Arc A750 8GB and A770 16GB Limited Edition cards are priced at $289 (Rs. 23,570 approx.) and $349 (Rs. 28,465 approx.), respectively and will be available from October 12th.
The Intel Arc A770 8GB models starts at $329 (Rs. 26,835 approx.) will be available from partners in the coming weeks. The new Call of Duty: Modern Warfare II is included with qualifying Intel Arc 7 GPUs.