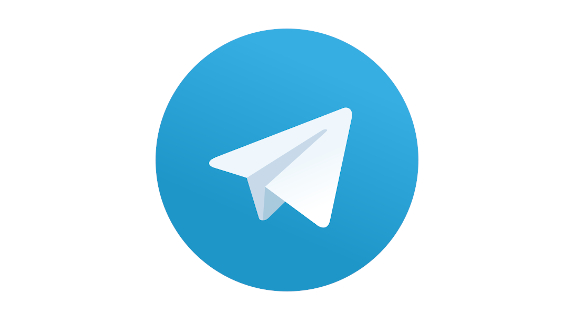 The popular chat application Telegram has been updated with new features like infinite reactions and Emoji statuses. You may remember that in the previous update, they introduced a new privacy option for premium subscribers, redesigned the emoji panel, and added interactive custom emojis. Let's explore the newly added features to the messaging service that this version brings in more detail below.
Infinite Reactions
All users now have access to Telegram Premium reactions, among others. To accommodate new emoji, Telegram has redesigned the reaction panel. The most-used reactions are now shown at the top.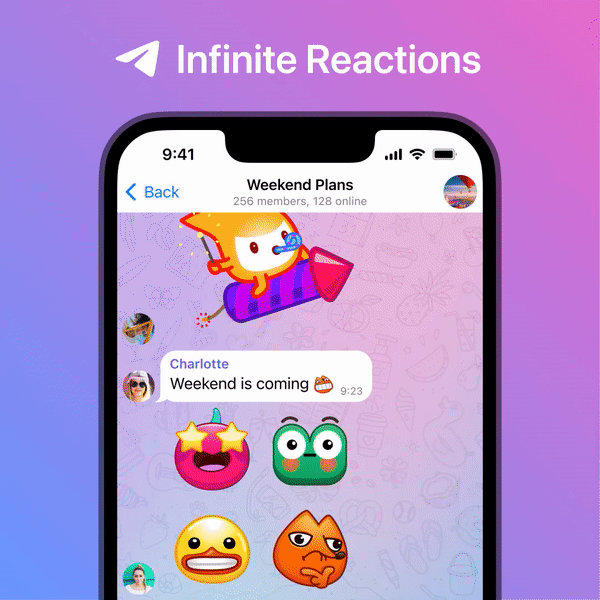 Premium users can choose from an infinite number of custom emoji. To choose from thousands of emoji, they can now attach up to three reactions per message.
Currently, groups and one-on-one chats can use these adjustments for reactions. Custom replies are subject to approval by group administrators.
Emoji Statuses
Premium users can add an animated emoji status next to their name to let others know how they're doing. This replaces your Premium Badge in the chat list, profile, and groups.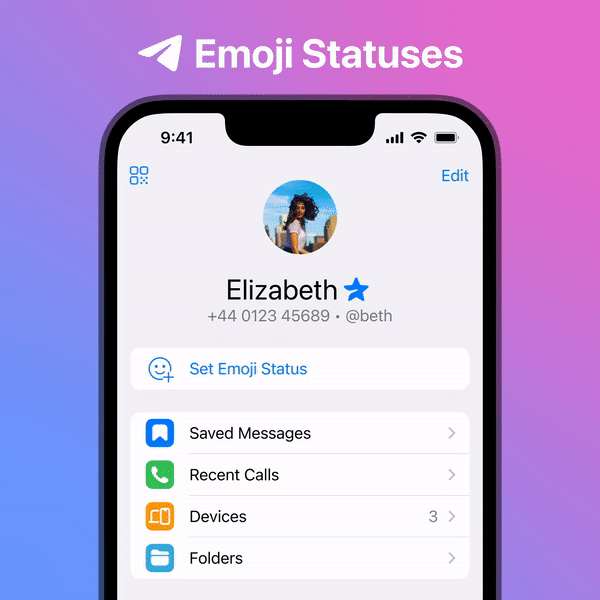 Users can set one of 7 basic statuses that change colour to match Telegram themes, or use custom emoji. Top recommendations for working, sleeping, travelling, etc.
Improved Login Flow
Users who frequently log out and back in can now receive login codes via email, Apple, or Google Sign In. Signing up or signing into Telegram on iOS is significantly easier, with a redesigned UI and amusing animations.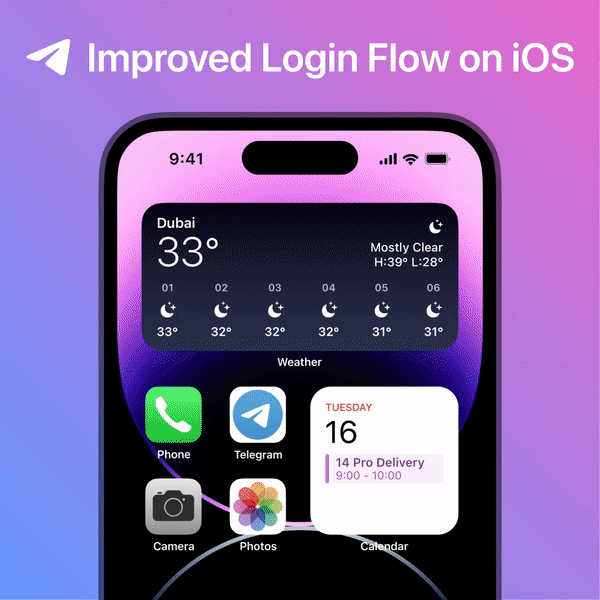 New Username Links
All Telegram @usernames have t.me/username links, which makes it easy to share your public profile, group, or channel.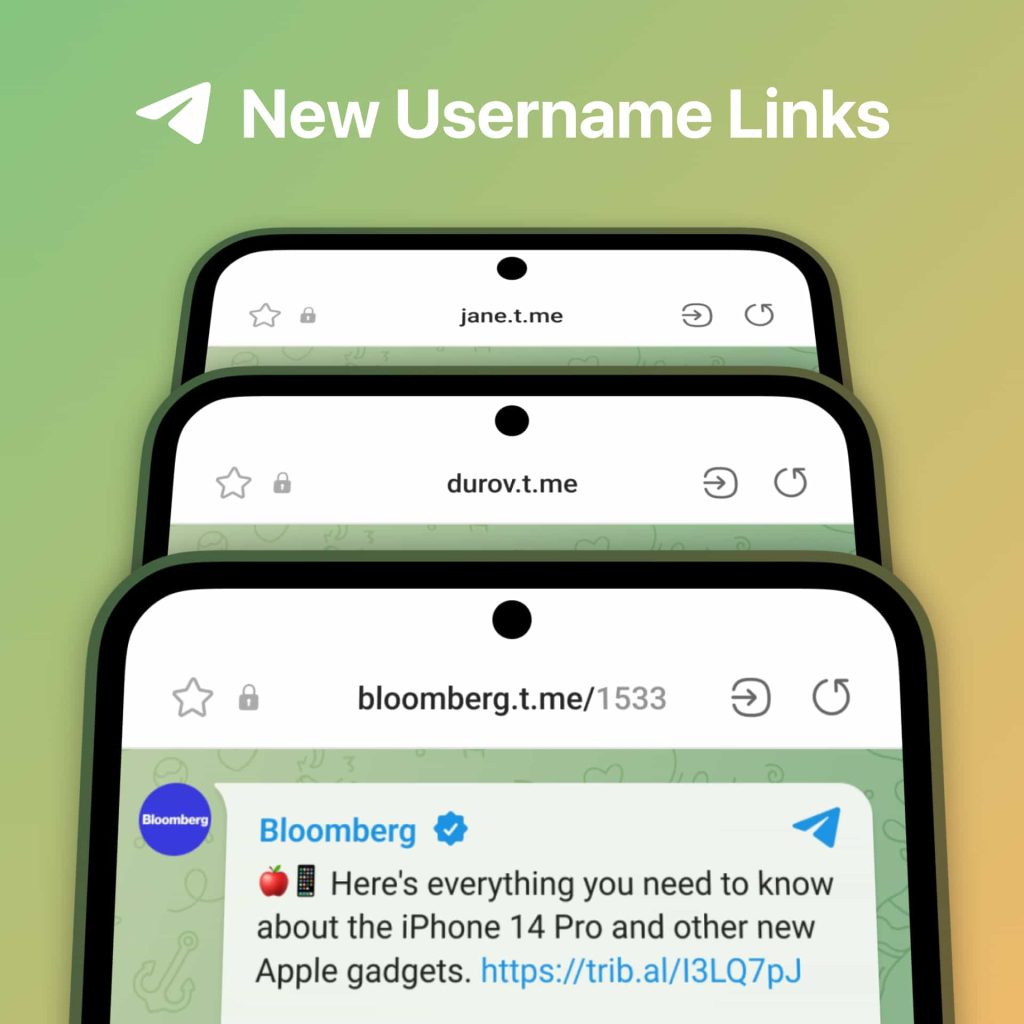 For individuals who wish to emphasize their name (or can't find the / key), every username now has a unique link format: username.t.me.
Prioritize Downloads on Android
Active downloads can be controlled under the "Downloads" page of Search, or by tapping the Downloads Android icon in your conversation list. You can press and hold any list item to reorganize it and download the top file first. This feature was already available on Telegram for iOS.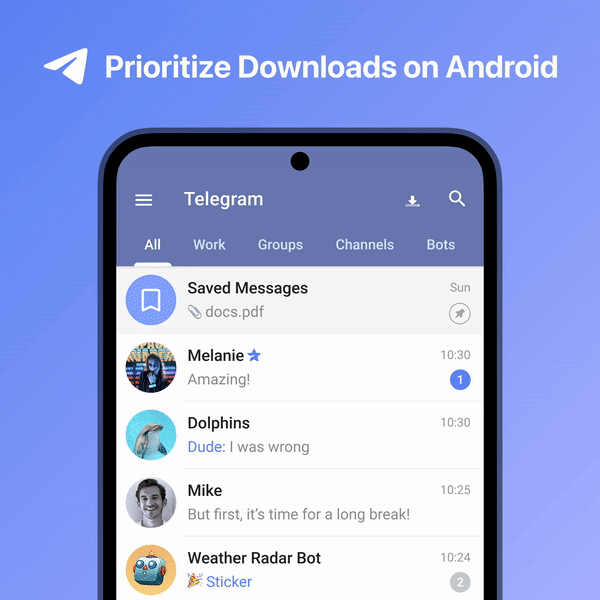 Android Goodies
Android Media opening, closing, and switching now feature nice animations.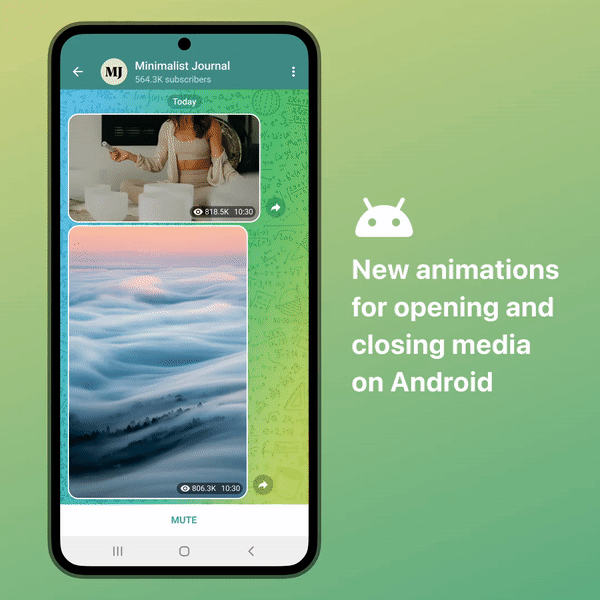 Android 13 and newer users can choose a Telegram icon that matches their phone's dark mode and accent colour.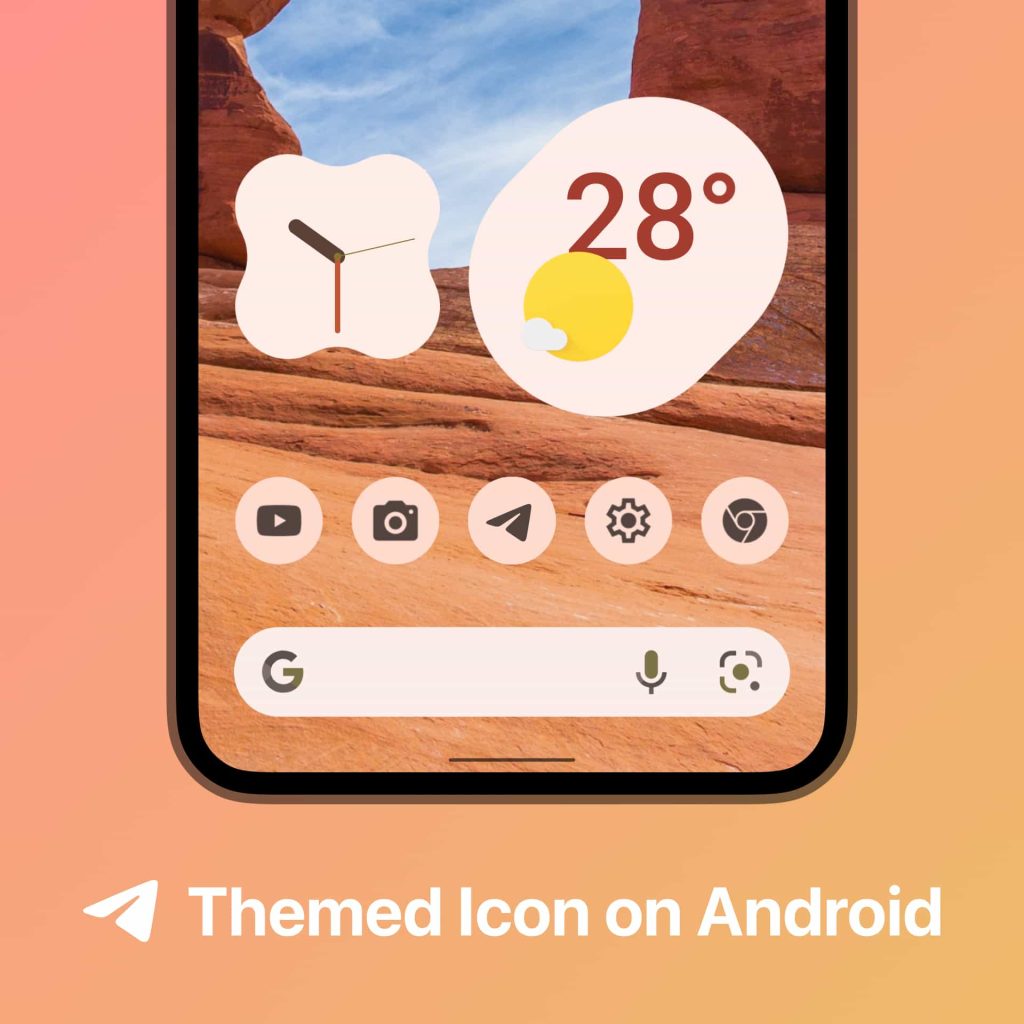 Availability
The above-mentioned features are now available in the latest Telegram update, which has already started rolling out to users globally and which also updates the latest version of the app to Telegram for Android v9.0.0.