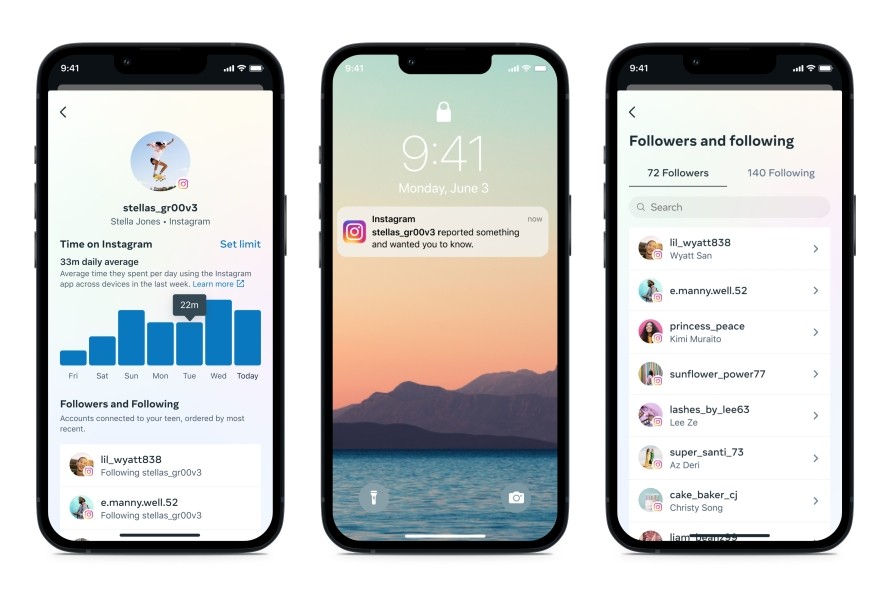 Meta announced a new parental control feature dubbed "Parental Supervision Tools" for Instagram and the new Family Center tool back in March 2022. Now the firm has announced that the rollout of these parental control tools has started in India.
If you're not familiar with the new parental supervision tools that will be available to you, they will allow parents and guardians to monitor how much time their children spend on Instagram and impose time limits, receive notifications when their teen discloses that they have reported someone, and receive updates on which accounts their teens follow.
The entire Meta family will include these types of supervision tools into the "Family Center," a new spot for parents to monitor their kids' accounts within Meta technologies, set up and use supervision tools, and find resources for communicating with their teens about internet use.
Parental Supervision Tools and Family Center:
Meta will work with Kidsstoppress.com, India's most popular and trusted site for finding information about parenting needs, to get parents interested and spread the word about the tools.
A new educational hub will be added to Family Center, where parents and guardians will be able to access expert resources and evaluate articles, videos, and advice on topics such as how to talk to kids about social media.
To make the most of the Family Center, parents may now view video training on how to utilise the new Supervision Tools. To increase awareness of these tools, Meta will collaborate with Yuvaa, a company that specialises in young media and insights.
Meta claims that parents and guardians will be able to invite their children to use supervision tools via Instagram. It will bring more supervision tools and services to Family Center over the coming few months.
Regarding the India rollout of these features, Natasha Jog, Head, Public Policy, Instagram, Facebook India (Meta) said,
The safety of our community is of paramount importance to us at Meta. The supervision tools and the Family Center will add to our efforts on keeping young people safe. Our intention is to strike the right balance for young people's desire for some autonomy when using Instagram but also allow for supervision in a way that supports conversations between parents and young people when it is helpful. We're thankful to all our expert partners in this space, who's insights we continuously draw from, including for our launches today.