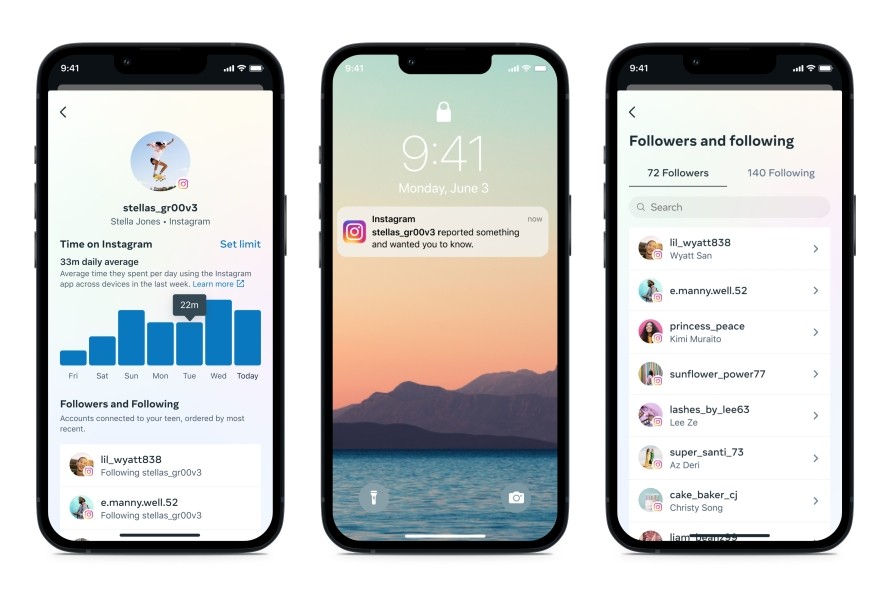 Instagram users in the United States have received an update from Meta that brings a new parental control feature dubbed 'Parental Supervision Tools' which will be gradually rolled out to other countries. Facebook Messenger Kids app that was released in 2020 has parental control feature.
The entire Meta family will include these types of supervision tools into the 'Family Center,' a new spot for parents to monitor their kids' accounts within Meta technologies, set up and use supervision tools, and find resources for communicating with their teens about internet use.
Instagram's supervision tools will enable parents and guardians to monitor how much time their children spend on Instagram and impose time limits, receive notification when their teen discloses that they have reported someone, and to receive updates on which accounts their teens follow.
Additionally, the company plans to offer new features in the coming months, including the ability for parents to control when their kid can use Instagram and the ability for more than one parent to supervise a teen's account.
Furthermore, Meta's Quest headsets will also incorporate the all new 'VR Parental Supervision Tools' which will allow parents to prevent teens 13+ from accessing experiences they feel aren't age-appropriate by using an Unlock Pattern to lock access to those apps. The update will be rolled out by April.