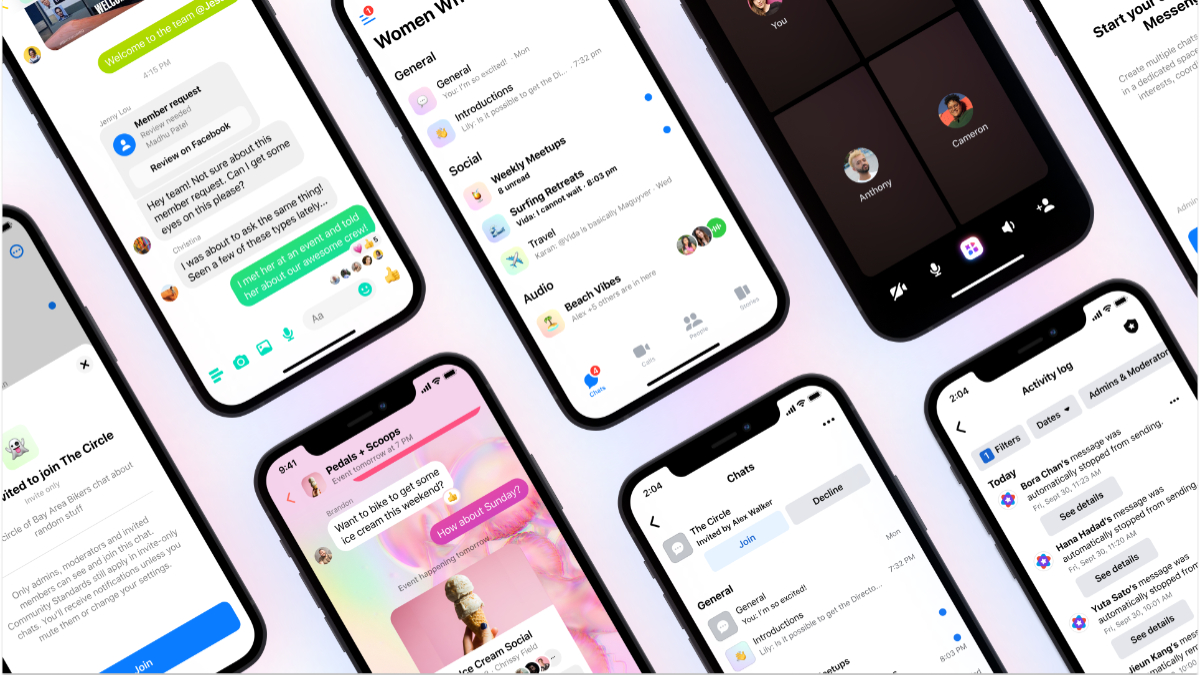 Mark Zuckerberg has announced that the company will start testing the capability for users to start Community Chats in Messenger in the upcoming weeks. This feature will enable users to start a Facebook group, start chats and audio channels, as well as invite followers to join their new group, all from within the app.
Moreover, it makes mention of the expansion of Community Chats to more Facebook Groups. Earlier, Meta rolled out new Reels tools and an "Add Yours" sticker to Instagram and Facebook.
Community Chats
Community chats offer a variety of formats, including text, audio, and video, to help people connect further and more intimately with communities in real time about the topics that matter most to them.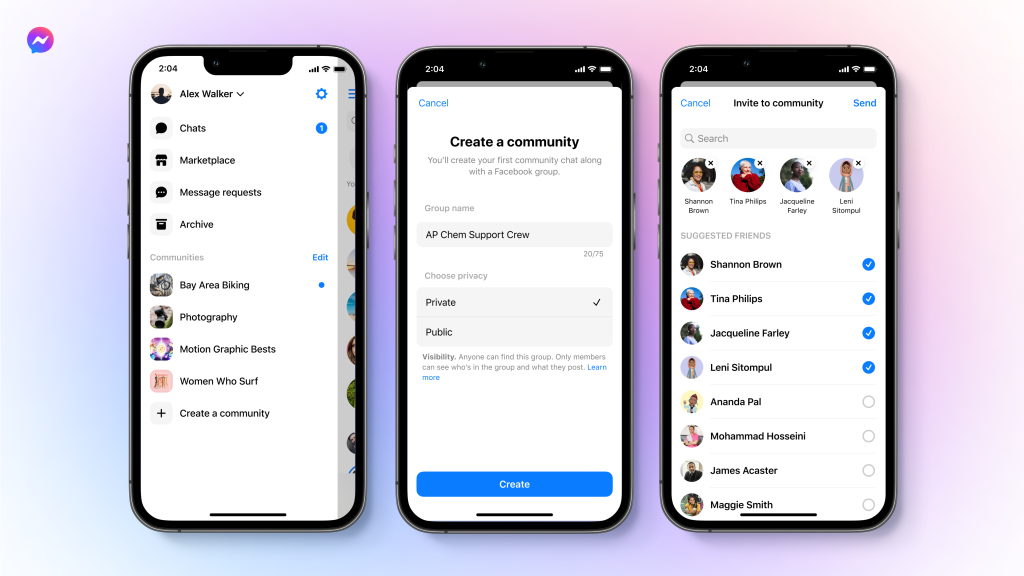 Messenger and Facebook Groups are combined to let individuals connect when, where, and how they want.
Admins can start a conversation and get instant responses instead of waiting for comments.
The individual who develops the Community Chat can categorize chats so group members can easily find what interests them. For example, a band's fan organization might feature a "Breaking News" category for new album releases, tour dates, and group events.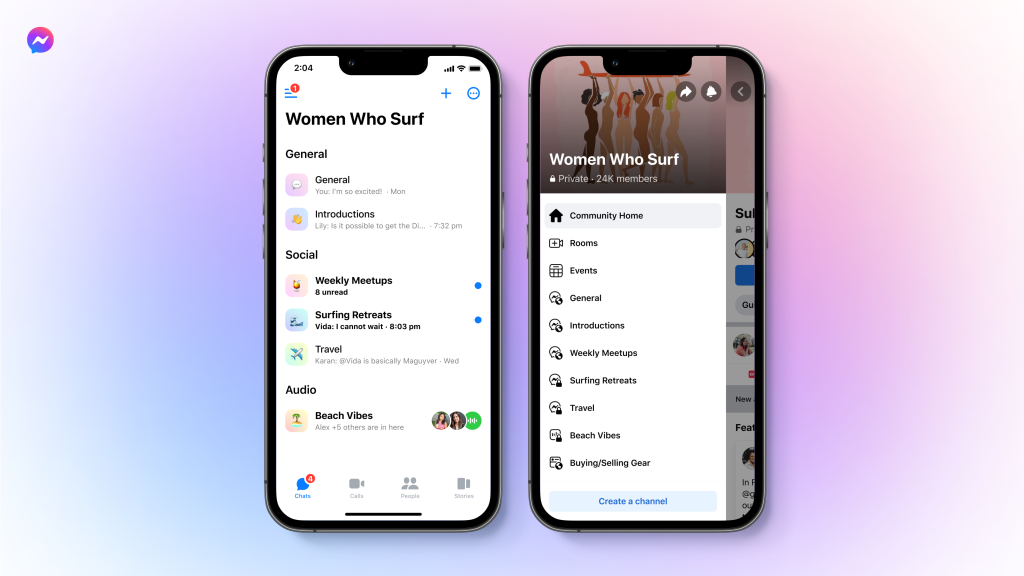 How Community Chats Works
Admins have various choices for connecting communities. They can start a group chat on a specific topic, an event chat for an outing or gathering, a view-only broadcast chat to announce group-wide updates, and an admin-only chat to interact with admins and moderators. Women Who Surf Facebook Group admin Vanessa Yaeger uses Community Chats to organize a spontaneous IRL meetup; you can check that out as well.
Admins can also build audio channels for live commentary and help, which allows the participants in the audio channel to enable video.
The admin of a Facebook group for chemistry students may set up voice channels for finals study groups, and participants could switch on video for live instruction.
Members can only access community chats.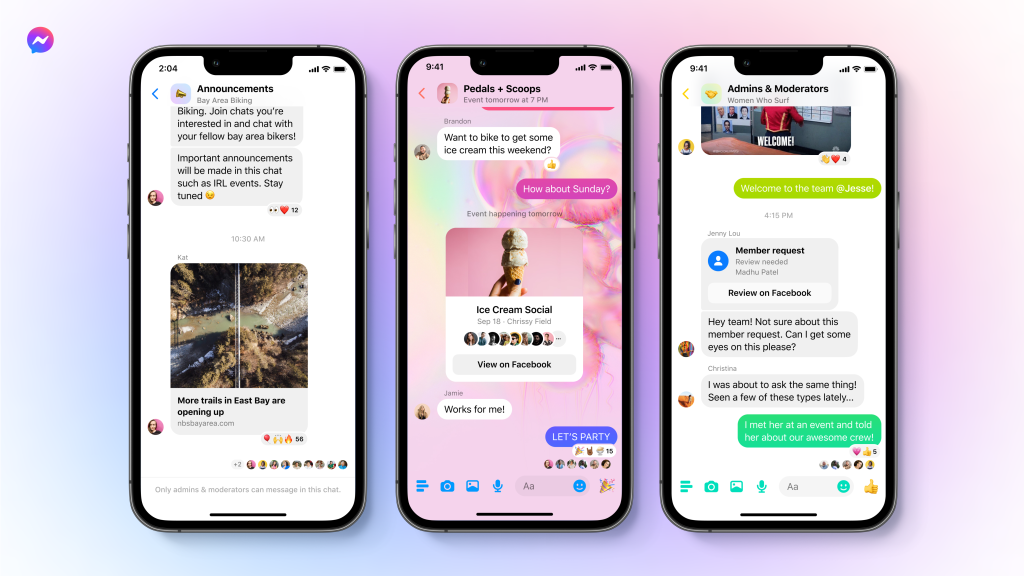 Given the public nature of Community Chats, we've built a suite of tools to help admins manage conversation and audio, according to the blog post by the firm.
This includes barring, muting, suspending, and removing group members and messages, as well as Admin Assist, which lets admins define custom criteria that will automatically suspend users, remove reported messages, and stop ineligible writers or violating content from sending messages. Members of Community Chats can report messages to admins or Meta, block people, or quit a chat.
Availability
Community Chats roll out to more people and groups around the world starting today.
According to Facebook,
We've helped more than a billion people connect with loved ones in a trusted space on Messenger, and we know that people want to engage in real time with larger communities over shared interests. We'll continue exploring new features and capabilities to make it easier to connect with one another.