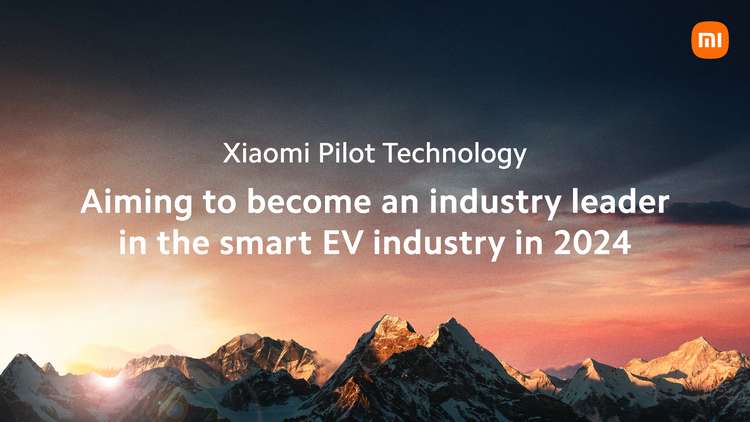 Xiaomi Group announced the development of Xiaomi Pilot Technology for the first time since it said it would enter the global market for smart electric vehicles in March 2021, 500 days ago. This was the company's first R&D and staff update since then.
The first R&D phase of Xiaomi's autonomous driving technology is expected to cost RMB 3.3 billion, and the company has assembled a sizeable R&D team of more than 500 top-tier experts. Xiaomi has been able to steadily grow its mid- to long-term industrial capabilities in the area of self-driving cars by making smart investments in upstream and downstream businesses and making smart acquisitions.
First R&D phase investment planned at RMB 3.3 billion, talent recruiting, and industry-wide deployment
Lei Jun said that Xiaomi has more than 500 people working on its autonomous driving technology and that it aims to spend RMB 3.3 billion on the initial R&D stage. The team is expected to keep expanding and have more than 600 members by the end of the year.
Xiaomi's autonomous driving team has attracted top professionals since last year. Also, more than 70% of the 500 people in the department have a master's or doctorate, making them the team's backbone. Team members have worked for renowned AI businesses. Their professional experience includes sensors, chips, algorithms, simulation, tool-chain, data platform, and more.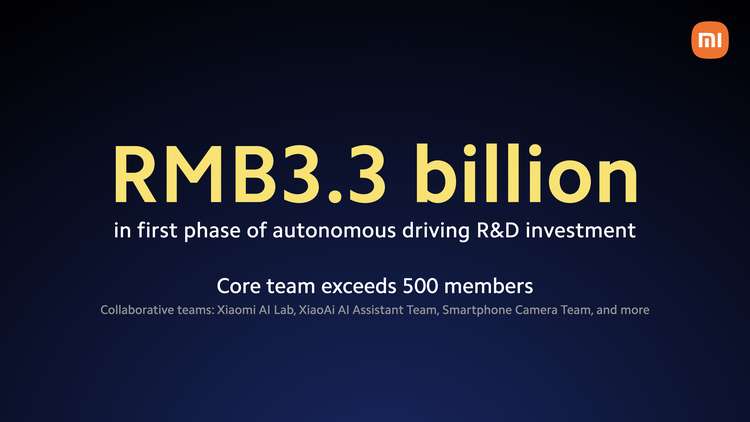 The firm acquired Shendong Technology to boost its autonomous driving competence and talent pool. It is also establishing its mid-to-long-term strategic industrial capabilities by investing RMB2 billion in more than 10 upstream and downstream autonomous driving firms. These companies cover core sensors, actuators, domain controllers, and more.
Self-developed algorithm, aiming to become an industry leader in the smart EV industry in 2024
Xiaomi takes a self-developed full-stack approach to autonomous driving technologies, spanning hardware, software, perception, or placement. The company focuses on full-scale proprietary solutions to offer closed-loop data capabilities. This technique iterates autonomous driving algorithms based on consumer needs.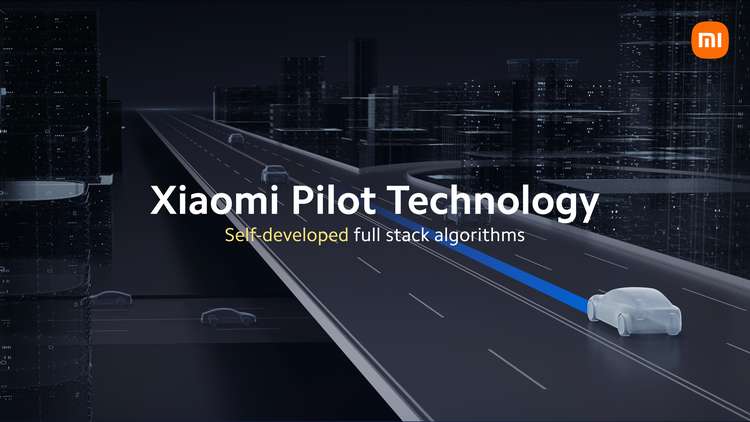 In a video, Xiaomi's test vehicle demonstrated safe, intelligent aided driving in U-turns, roundabouts, and downhill driving. Xiaomi's autonomous driving team presented a new auto-parking solution for "reserved parking spaces," "autonomous valet parking," and "automatic robotic arm charging." In order to keep up with national rules and regulations, parking lot services of the future will include AI and service-oriented features.
Lei Jun said Xiaomi will build 140 test vehicles in the initial phase of its autonomous driving technology. Individually tested nationwide, they hope to lead the smart EV business by 2024. The Xiaomi Auto team uses internal resources and receives cooperation from the Xiaomi AI Lab, XiaoAi AI Assistant team, and Smartphone Camera team to offer a cutting-edge autonomous driving experience. The autonomous driving technology from the firm has gone from 0 to 1 in a year, becoming a new industry force.
Our Xiaomi Pilot Test vehicle has achieved a safe and smooth driving experience under various conditions. Check out the video below for some of my favorite demos! #LeiJunAnnualSpeech pic.twitter.com/5ngOtkwoWp

— leijun (@leijun) August 11, 2022
Speaking on the announcement, Lei Jun, founder, chairman and CEO of Xiaomi Group, said,
Xiaomi's autonomous driving technology adopts a self-developed full stack approach, and the project has made progress beyond expectations