I walked into an Apple Store in Miami this morning to get a glimpse of the finally launched White Apple iPhone 4. Here are some photos of the White iPhone 4 which has taken almost a year to hit stores since it was announced.But it certainly looks very attractive.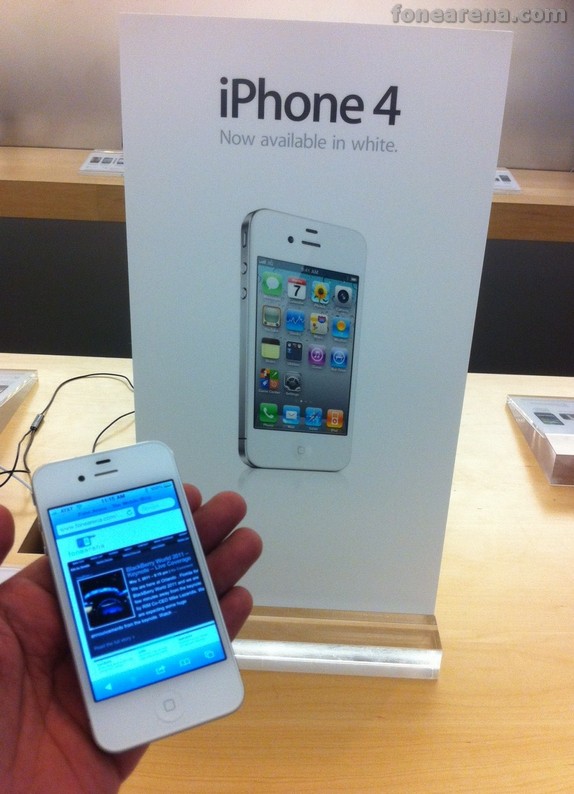 It does have a small black portion on the top which seems like a proximity sensor. You also have the earpiece and the front facing camera.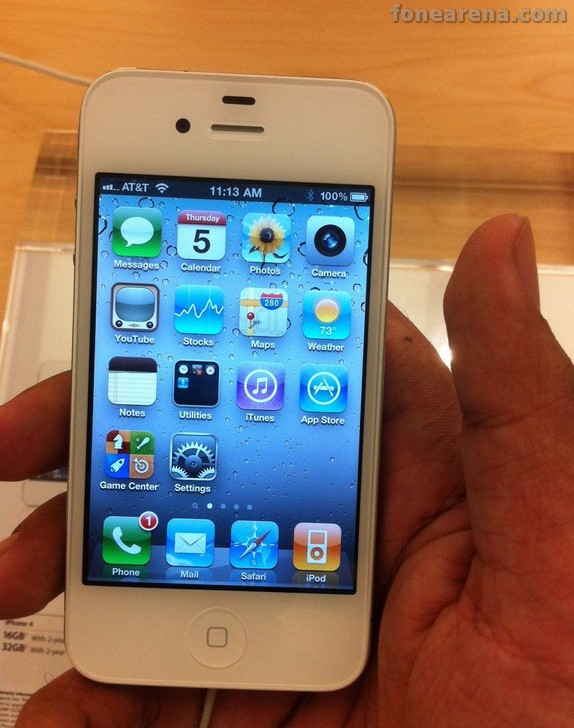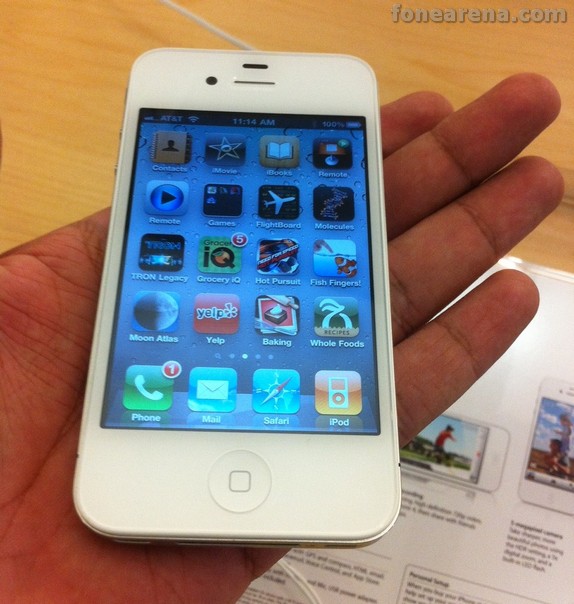 The back looks pretty similar to the black one except that it's white.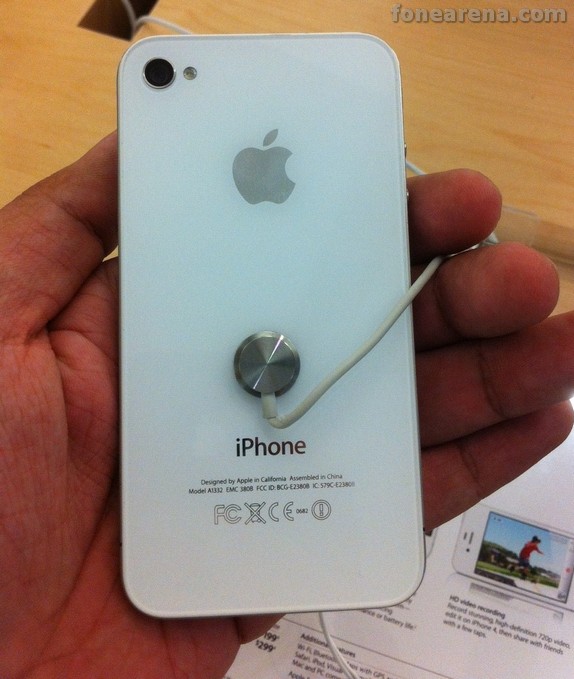 Here is the right side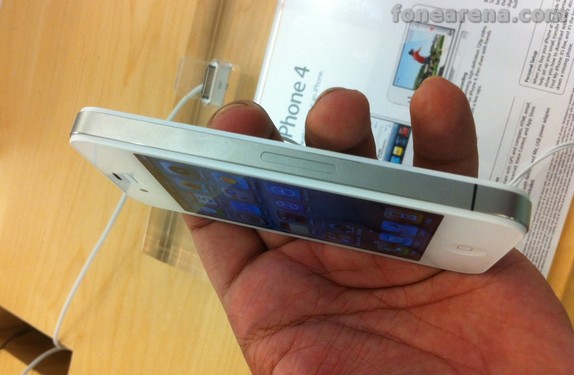 And here is the left side.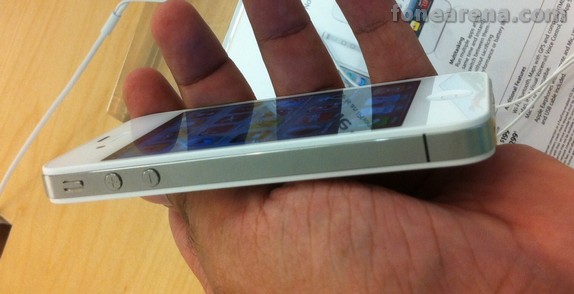 Here is the black iPhone 4 next to the white iPhone 4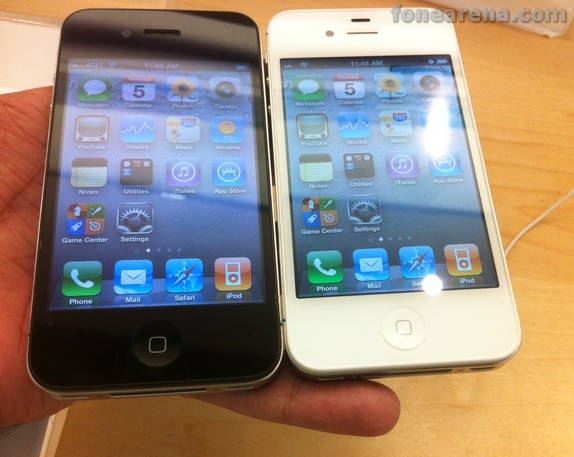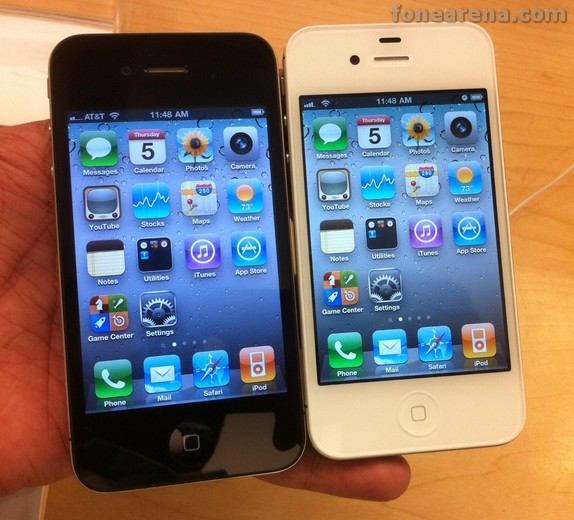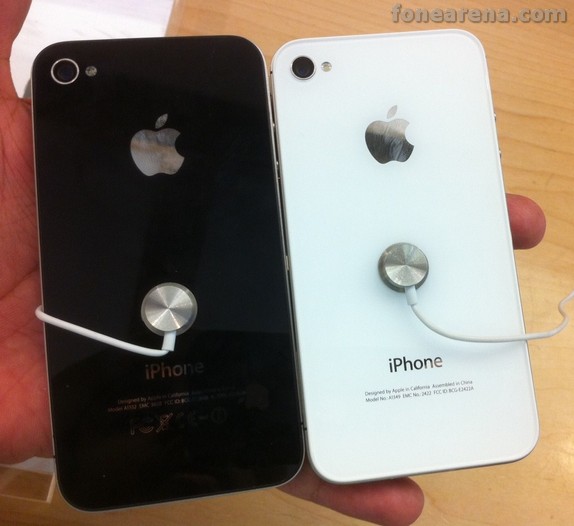 Are you impressed by the White iPhone 4 ?