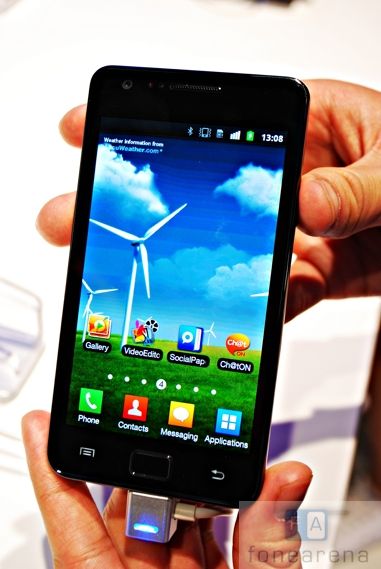 I like all mobile operating systems but Android is my favourite (no offense) and I really love getting my hands on Android powered devices, and if there is any Android device I am dying to get my hands on, then it's none other than Samsung Galaxy S II. It is successor to the famous Galaxy S, and it's quite sexy. Just like Galaxy S, I am pretty sure that Galaxy S II will make some amazing records; perhaps it will break its predecessor record or maybe already did?
Samsung has officially announced that International carriers pre-ordered more than 3-million Galaxy S II units. It's an amazing success by Samsung and they are looking forward to sell at least 10 million SGSII units this year, and I am sure they will achieve it easily until unless Apple launches the next iPhone or someone else launches an Android phone which is good enough to beat SGSII.
Samsung is planning to launch this device in more than 120 countries via 140 mobile networks, and this device is already available in UK and South Korea. Galaxy S II is an amazing device and currently one of the best Android devices. I am pretty sure that it will also hit all the major carriers of USA just like Galaxy S.
So Samsung/Android fanboys and girls, what are your thoughts about SGSII?