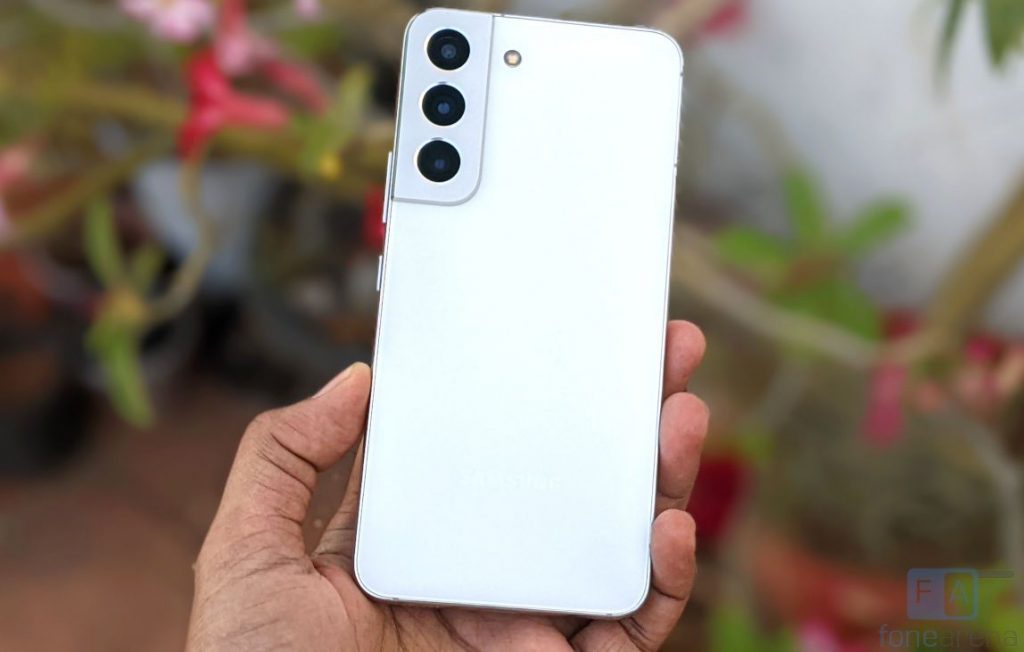 According to tentative data from the International Data Corporation (IDC) Worldwide Quarterly Mobile Phone Tracker, the number of smartphones shipped around the world dropped 8.7% from the same time last year to the second quarter of 2022 (2Q22). This is the fourth straight quarter that the smartphone market has gone down. Shipments fell to 286.0 million units, about 3.5 percent lower than expected.
As expected, Central and Eastern Europe (CEE) had the greatest second-quarter decline, with a 36.5% year-over-year reduction due to the Ukraine crisis. Moreover, CEE only accounts for 6% of worldwide shipments, so China's 14.3% year-over-year fall was the largest. Asia/Pacific (excluding Japan and China), which accounts for half of global shipments, dropped 2.2% in 2Q22. All other regions witnessed single-digit reductions except Canada.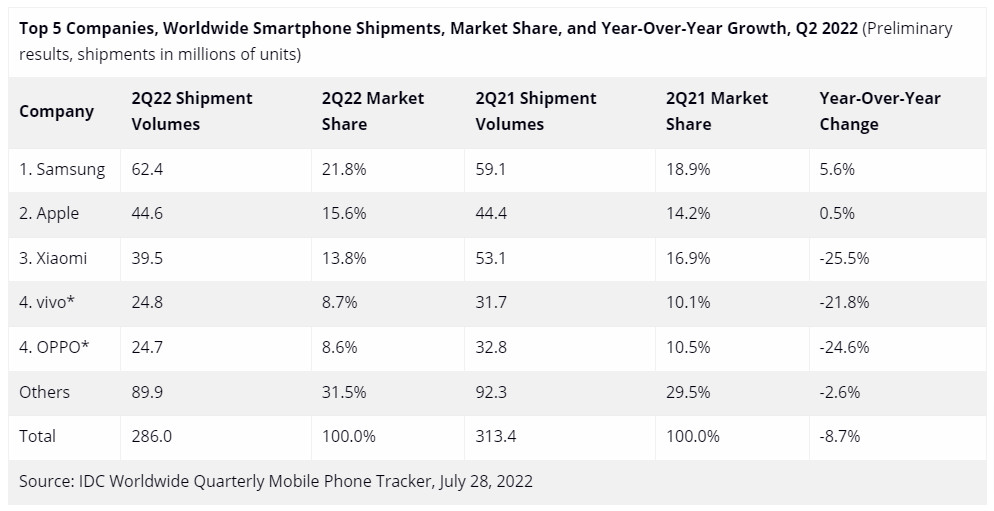 Vendor positioning did not change significantly during 2Q22, despite the difficult environment. Samsung maintained its top position with a share of 21.8 % and strong growth in all regions excluding Europe. Apple came in second with a 14.6% market share, followed by Xiaomi, which closed the gap with a 13.8 percent market share. vivo and OPPO tied for fourth place at the end of the quarter.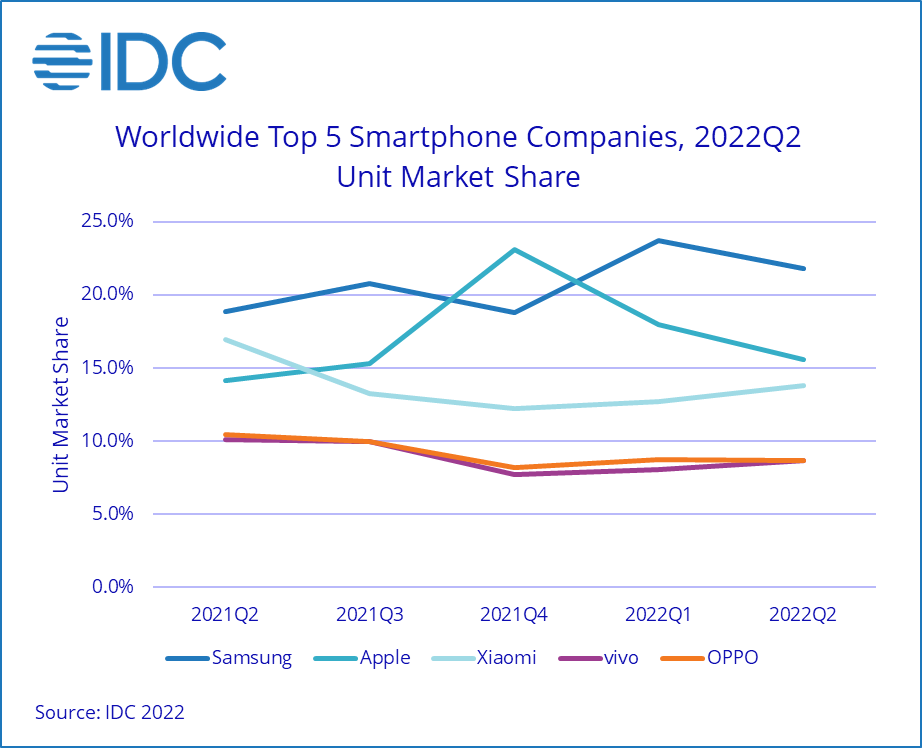 Global Smartphone Shipments Q2 2022: Highlights
Samsung was the only top-five smartphone brand to expand YoY, boosting shipments by 8% and market share by 3%.
Apple's Q2 2022 shipments fell 5% YoY, while its market share rose.
Xiaomi, OPPO, and Vivo saw double-digit YoY losses in shipments.
HONOR's second-quarter shipments totaled 15.1 million devices, stable from the fourth quarter.
realme's second-quarter shipments fell 8% year-over-year, the first loss since the third quarter of 2020.
motorola is the 8th since LG pulled its smartphones from the US and Latin America.
Tecno's 8.7 million shipments ranked 9th.
According to Counterpoint's Market Monitor, global smartphone shipments slipped 9% year-over-year to 294.5 million units in Q2 2022. These big Chinese brands were struck hard when the Chinese market sank to its lowest level in over a decade. HONOR is challenging them more vigorously at home, while Huawei is highlighting signs of improvement owing to Chinese smartphone consumers' dependability.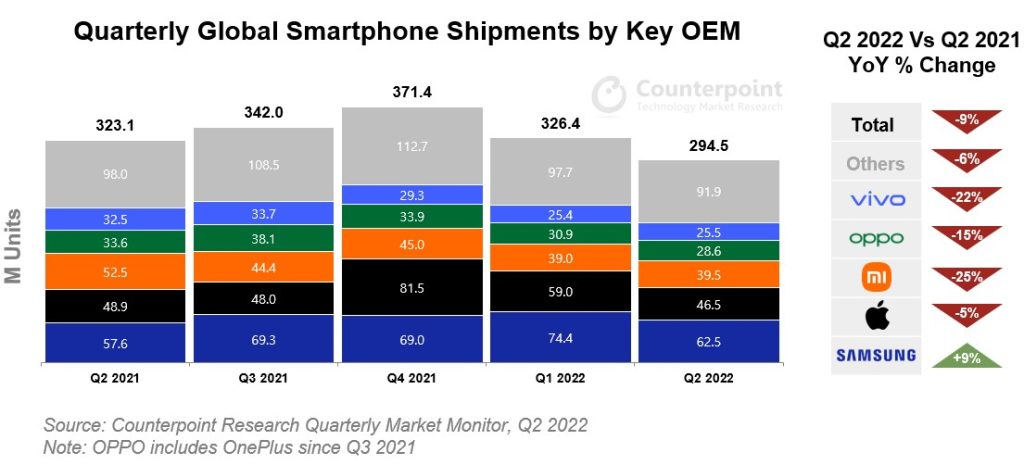 Thus, according to Counterpoint, the difficulties may continue throughout the year. Pessimistic economic growth with several nations on the edge of recession, persistent geopolitical uncertainty, rising commodity prices, and diminishing consumer desire for digital items all hinder the smartphone industry's post-COVID recovery.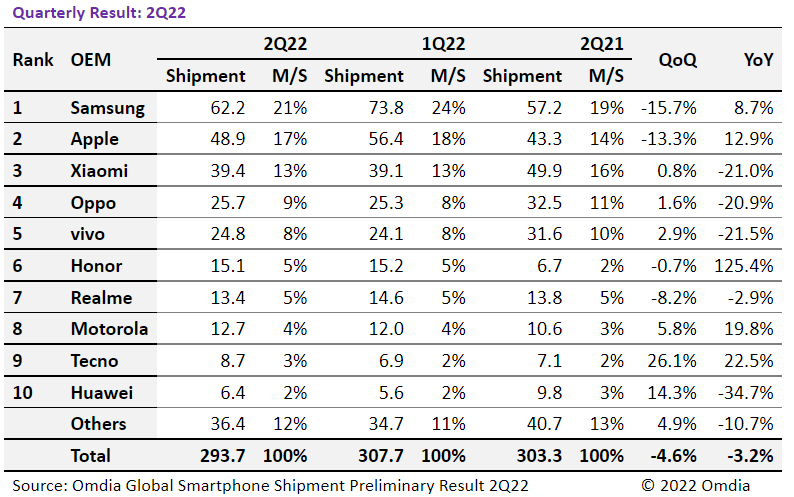 According to Omdia, the smartphone market  has seen 4.6% decrease compared to the previous quarter.