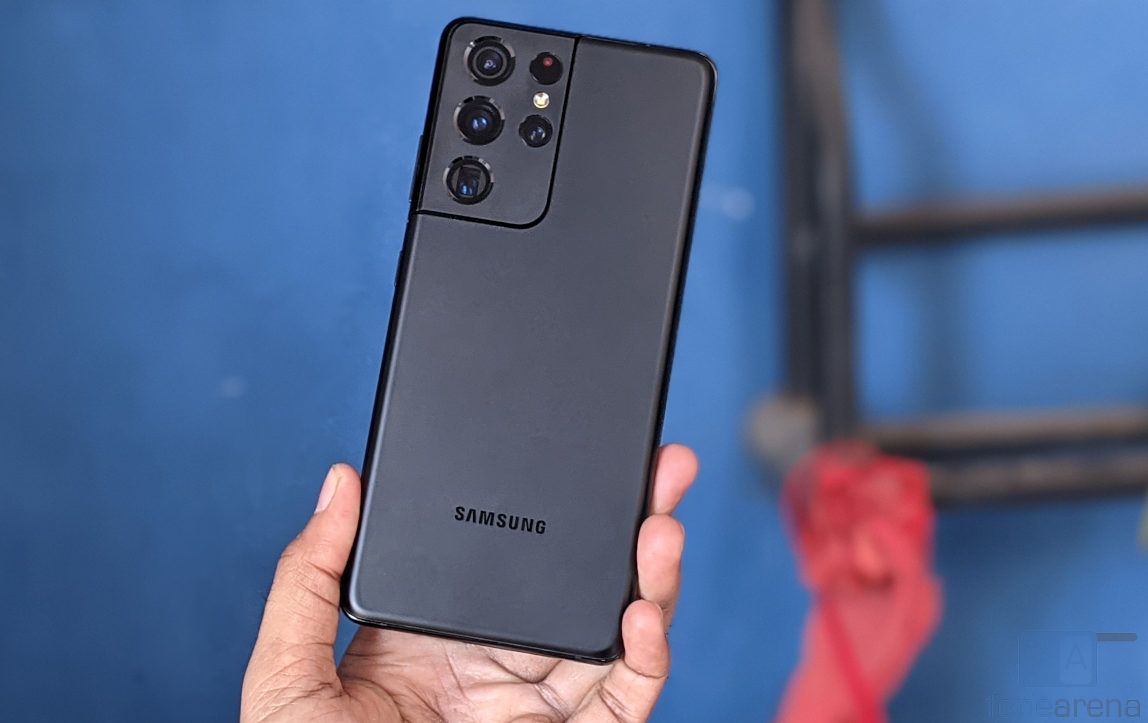 The International Data Corporation has released their Worldwide Quarterly Mobile Phone Tracker report for the second quarter of 2021, revealing that that worldwide smartphone market grew by 13.2% YoY after shipping 313.2 million devices. The top 5 manufacturers worldwide were Samsung, Xiaomi, Apple, OPPO, and Vivo.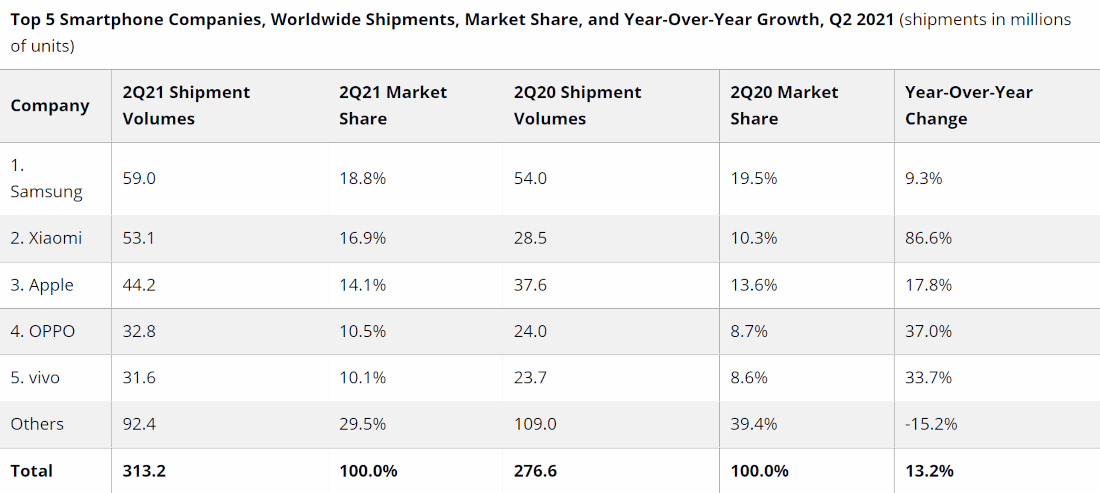 Samsung continues to lead the market during the quarter, shipping 59 million units and growing 9.3% YoY, while Xiaomi took second place for the first time. The company shipped a record amount of 53.1 million units, which represents a staggering 86.6% YoY growth, and successfully overtaking Apple.
Apple on the other hand dropped down to third place, shipping 44.2 million units and growing 17.8%. OPPO and Vivo came in 4th and 5th place respectively, shipping 32.8 million and 31.6 million units respectively.
The global smartphone is experiencing a shift as market share is up for grabs after LG exited the market and HUAWEI continues to decline. In the U.S.A., Motorola, TCL, and OnePlus have recorded significant gains while in China, Xiaomi, OPPO, vivo, and Apple captured most of the market share.
Commenting on the market's growth, Ryan Reith, program vice president with IDC's Mobile and Consumer Device Trackers said:
The smartphone market has been fortunate enough to not experience the severe supply constraints as the automotive, PC, and display industries. The pandemic is far from over, yet consumers around the world continue to show the need for mobile devices and a willingness to spend in these categories. Shipments of 5G devices are on the rise, especially as price points go down, but we continue to believe that consumers are not yet buying specifically for 5G. They are buying because they need a replacement device, and in some cases a first-time smartphone.