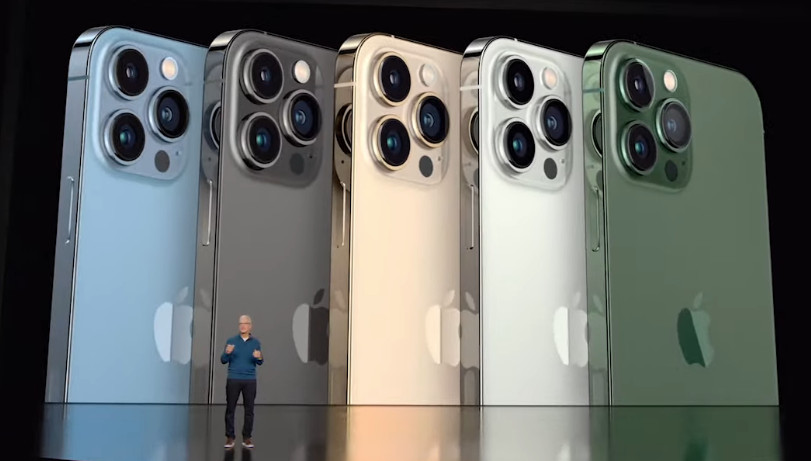 Apple has reported latest quarterly revenue of $83 billion, an increase of 2% from a year ago, setting a new June quarter revenue record, thanks to strong iPhone and services revenue. However, it posted a net profit of $19.4 billion, a decrease of 10.59% YoY and quarterly earnings per diluted share of $1.20  for the financial year Q3 2022 that ended June 25, 2022.
During the earnings call, Tim Cook said that Apple set June quarter records in the Americas, in Europe, and in the rest of Asia Pacific region. It also saw June quarter revenue records in both developed and emerging markets with very strong double-digit growth in Brazil, Indonesia, and Vietnam and a near doubling of revenue in India.
Products revenue was $63.4 billion, up 9% over a year ago, down 0.78% year over year
Services set a June quarter revenue record of $19.6 billion, up 12% over a year ago, with all-time revenue records in the Americas and the rest of Asia Pacific and June quarter records in Europe and Greater China
June quarter revenue records in each major Services category, including all-time revenue records for Music, Cloud Services, Apple Care, and Payment Services.
iPhone revenue grew 3% year over year to a June quarter record of $40.7 billion. June quarter records in both developed and emerging markets.
iPad revenue was $7.2 billion, down 2% year over year due to supply constraints and negative foreign exchange.
Mac revenue was $7.4 billion despite supply constraints and negative effects.
Wearables, Home, and Accessories revenue was $8.1 billion, down 8% year-over-year due to foreign exchange headwinds, different launch timing for Home and Accessories products and supply constraints as well as the overall macroeconomic environment.
More than 860 million paid subscriptions across the services, which is up more than 160 million during the last 12 months alone.
Speaking on Apple's FY Q3 2022 earnings results, Apple CEO, Tim Cook, said,
This quarter's record results speak to Apple's constant efforts to innovate, to advance new possibilities, and to enrich the lives of our customers. As always, we are leading with our values, and expressing them in everything we build, from new features that are designed to protect user privacy and security, to tools that will enhance accessibility, part of our long-standing commitment to create products for everyone.