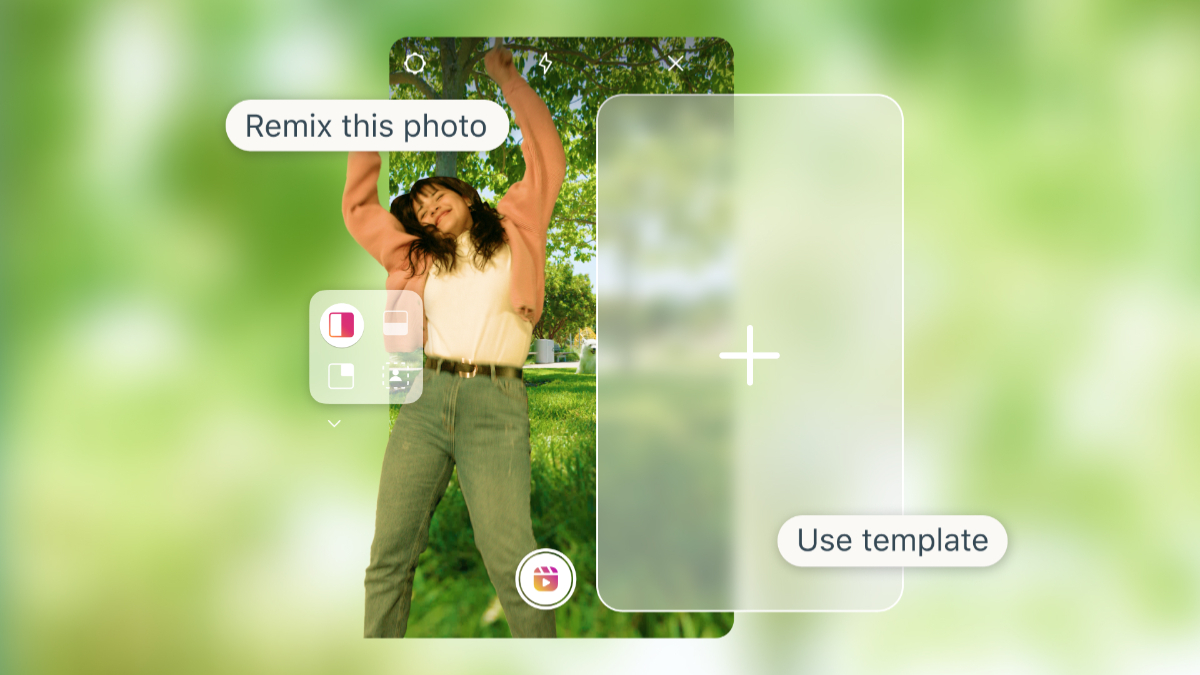 Today, Meta unveiled new tools for Instagram that make it simpler and more enjoyable for users to collaborate, create, and share reels. Recently, Instagram introduced new tools for creators to connect with subscribers.
Instagram now allows users to remix public pictures. You can select from new Remix layouts, or you can add your clip at the end of an already-existing video for more storytelling choices, such as commenting on someone else's work.
Instagram Remix features
Remix for photos: Users will be able to remix public images in the upcoming weeks. You have endless inspiration from this to make your own unique reel.
Expanded Remix layouts: Add video commentary to existing reels using a green screen, split-screen, or picture-in-picture perspective.
Add your clip: You can now add your remix after the original to playback sequentially.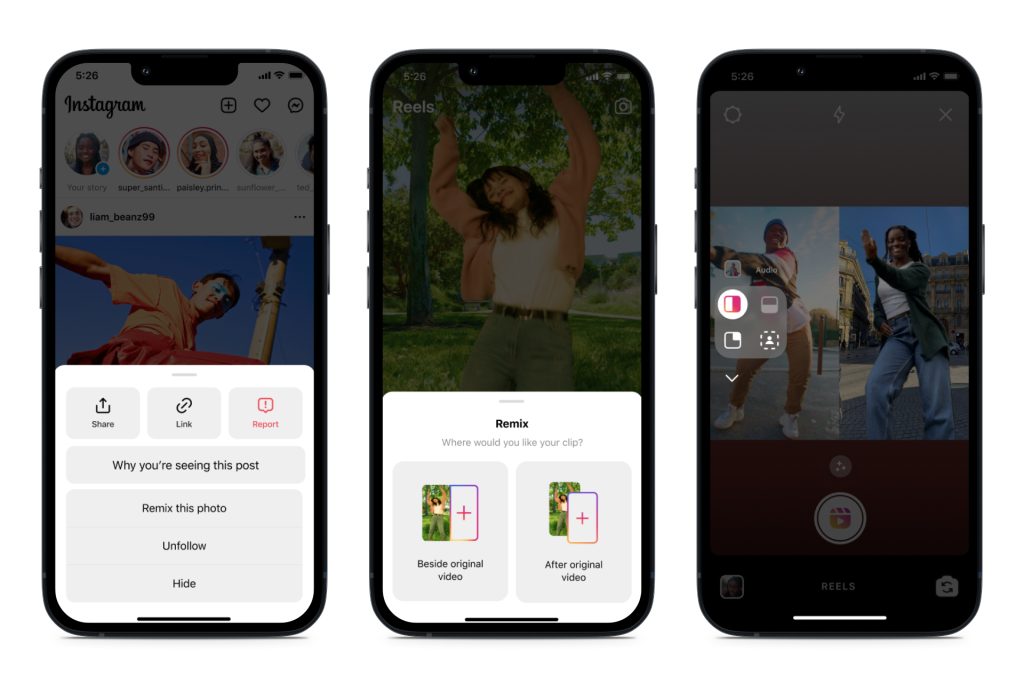 Reels With Templates and Dual
Templates with preloaded audio and clip placeholders make it easier to make reels. A new dual camera feature lets you record content as well as your reaction at the same time.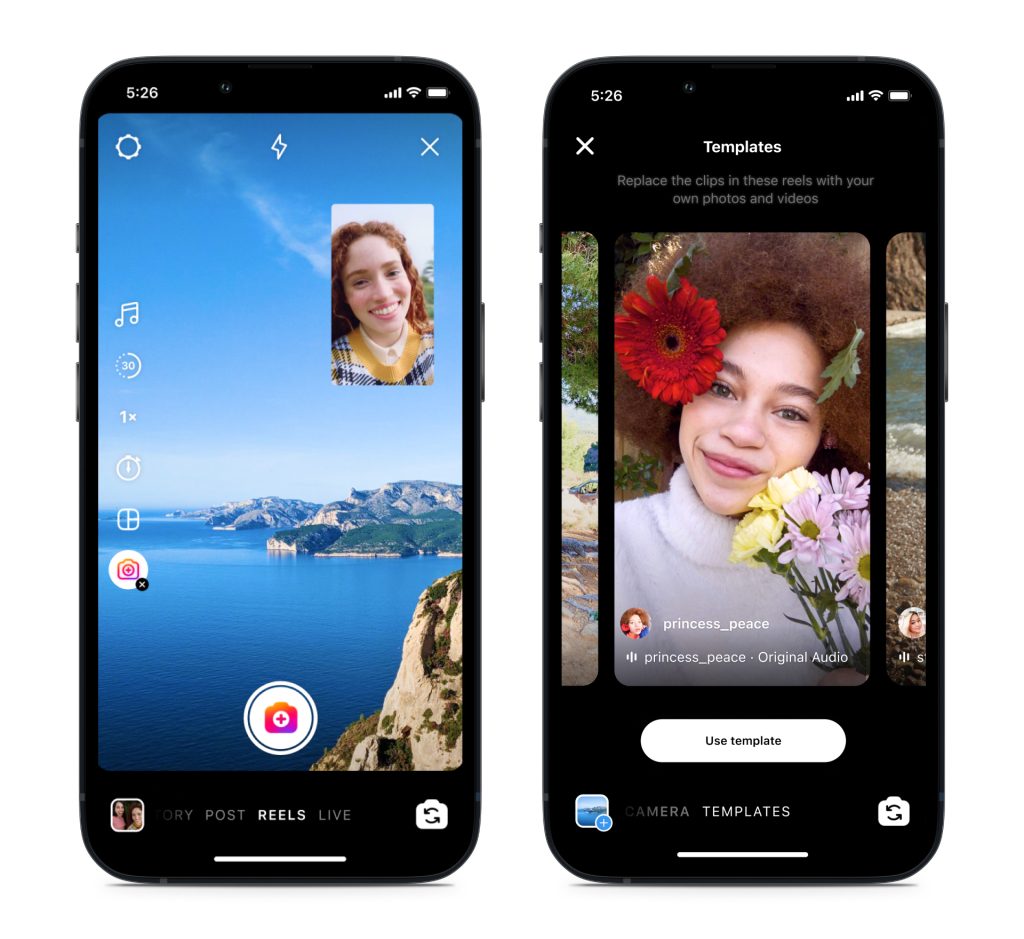 Templates: Templates preload audio and clip placeholders, so you may add your own photographs or videos. Tap the camera button on Reels for template ideas.
Dual: Record content and reaction at once. Dual lets you use your phone's front and back cameras at the same time to get a different view.
Video posts as Reels
New videos that are less than 15 minutes long will be presented as reels in the upcoming weeks. Videos published before this modification won't change to reels; they'll stay as videos.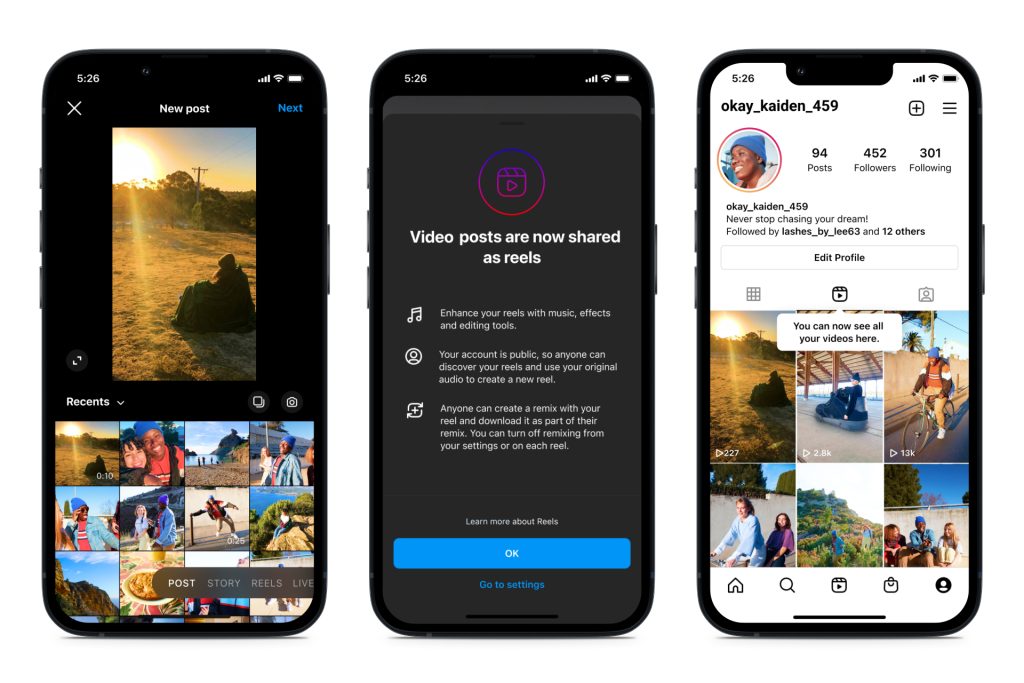 Discovery: Your new videos—now reels—may be recommended and seen by more Instagram users if you have a public account. This includes reels under 90 seconds. Your followers will see your reels if your account is private.
Profile: Additionally, Instagram combines the Reels and Video tabs on your profile, giving all of your videos a single place.
📣 Reels Updates 📣

We're announcing new features making it easier and more fun to collaborate, create and share Reels. These updates include:

– Reels Video Merge
– Reels Templates
– Remix Improvements
– Dual Camera

Check them out and let me know what you think 👇🏼 pic.twitter.com/XZUiqmANSX

— Adam Mosseri (@mosseri) July 21, 2022
Regarding the feature, Instagram said,
We're always working on ways to improve your Instagram experience. We'll continue to build features that make it easier and more fun to create and share reels on Instagram.