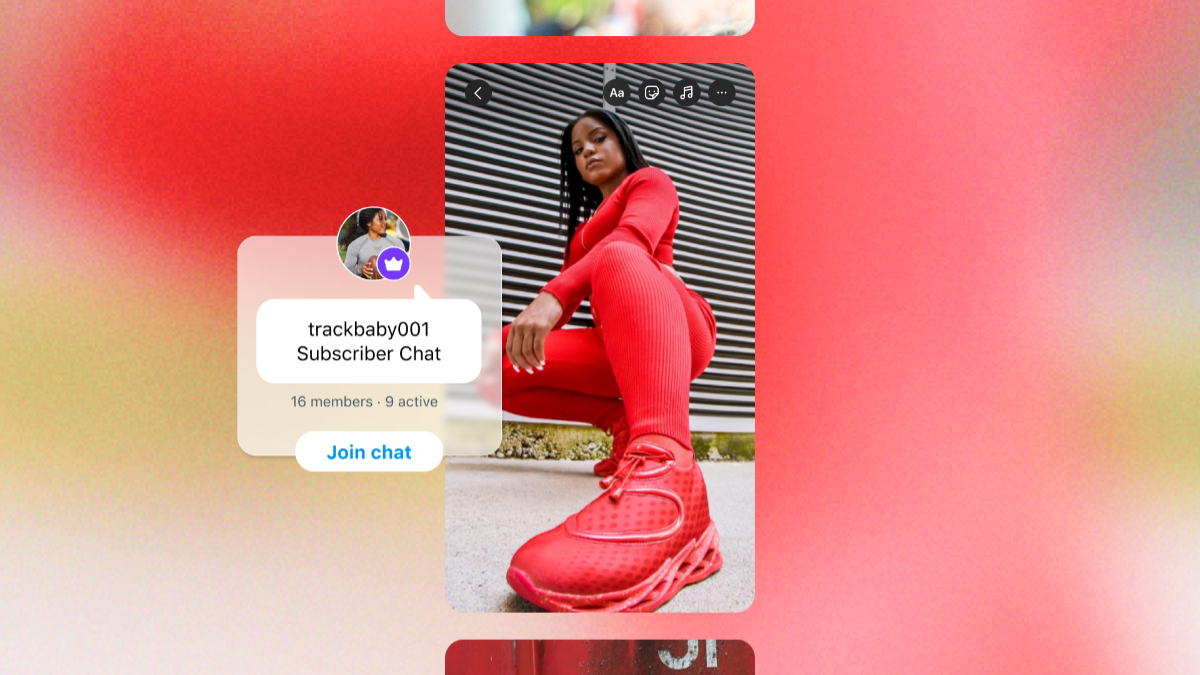 Instagram is launching more features today to expand the experience, after getting off to a slow start with premium subscriptions for creators earlier this year. The platform wants to be "the best place online for creators to make a living," according to Instagram CEO Adam Mosseri, and the new additions are a direct result of input from creators who took part in the early round of subscriptions.
The option to publish feed posts that subscribers can only see is the most important new feature. Previously, creators could do this with stories, but now they can grant their paid followers access to restricted, conventional Instagram feed postings. This was the most popular request the business had, according to Mosseri. Subscribers can filter the photographs and reels that are only accessible to them in the new "subscriber home" page on creator profiles.
📣 Subscriptions Update 📣

Subscriptions are a great way for creators to have a predictable income & for fans to get exclusive content from creators that they love.

This update includes:
– Subscriber Chats
– Subscriber Reels
– Subscriber Posts
– Subscriber Home pic.twitter.com/5PzDTcwn8d

— Adam Mosseri (@mosseri) July 14, 2022
Only 10 creators, including Olympic gymnast Jordan Chiles and astrologer Aliza Kelly, had access to the capability when it first started testing in January. Subscriber-only stories, subscriber badges, and subscriber-only livestreams were all supported during the original alpha release. According to the firm, Instagram Subscriptions will also enable creators to monetize and strengthen their relationships with their most devoted fans by providing unique content and experiences. Tens of thousands of creators in the US now have access to Instagram Subscriptions after the service's January alpha test launch.
Subscriber Chats
Messenger's subscriber chats, which can be started right from a creator's inbox or story, help creators keep a healthy balance and decide when and how to talk to their subscribers. Additionally, the subscriber conversations can accommodate up to 30 users, allowing authors to communicate with subscribers right away and bring them together.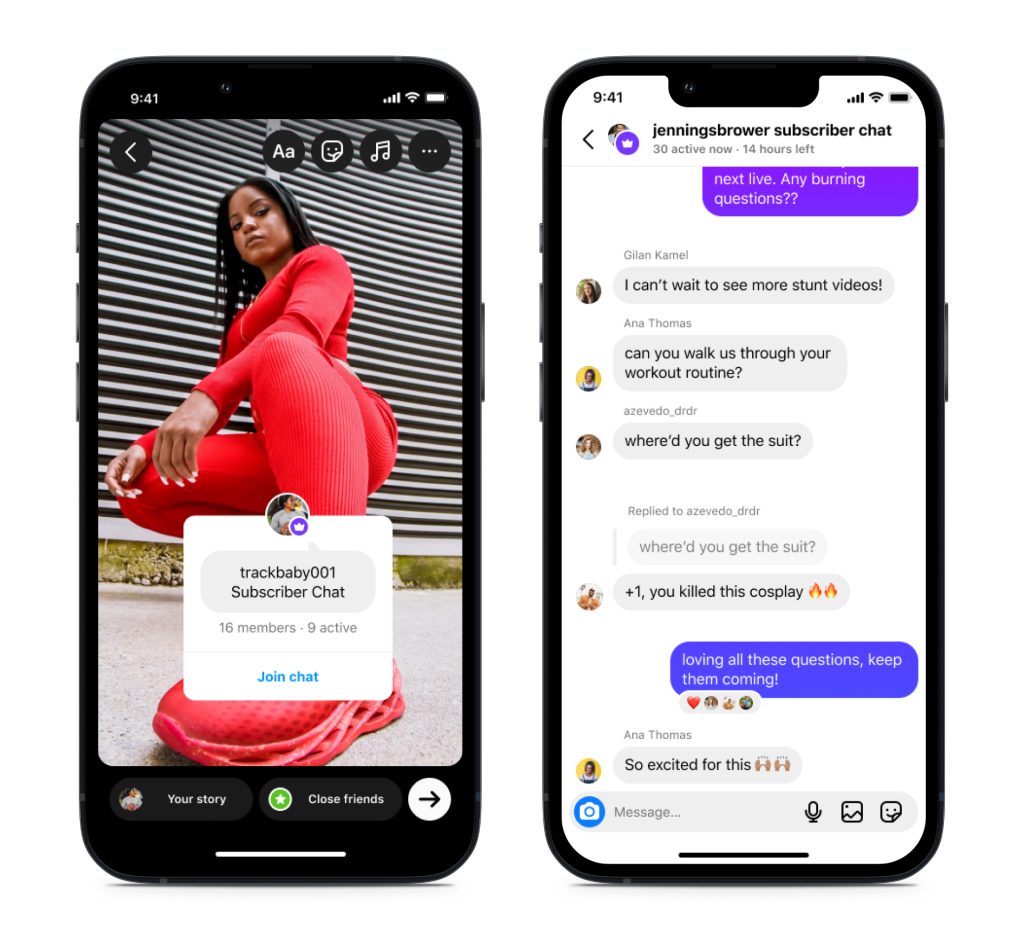 Exclusive Posts and Reels
The content that appears on artists' profiles is pretty crucial for retaining the community and drawing in new members. In order for subscribers to participate in the discussion and revisit the content you've created for them, Instagram has introduced exclusive content as posts or reels.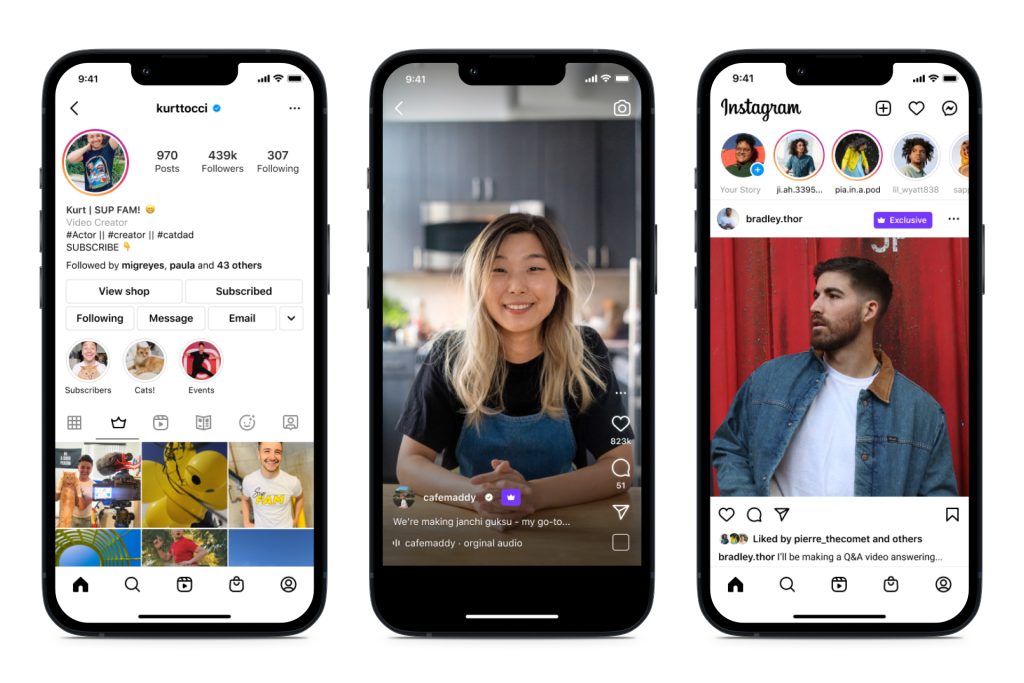 Exclusive tab on profile
All things related to subscriptions are found under the exclusive tab on a user's profile, including exclusive content, preserving subscriber-only lives, including sharing exclusive feed articles and reels.
According to the Instagram,
As part of our work to help creators make a living on Instagram, we began testing Subscriptions earlier this year as a way for you to establish a closer connection with your community while earning predictable, monthly income. Today we're rolling out new ways to connect with your subscribers, including subscriber chats, new ways to share permanent, exclusive content and an exclusive tab on your profile.