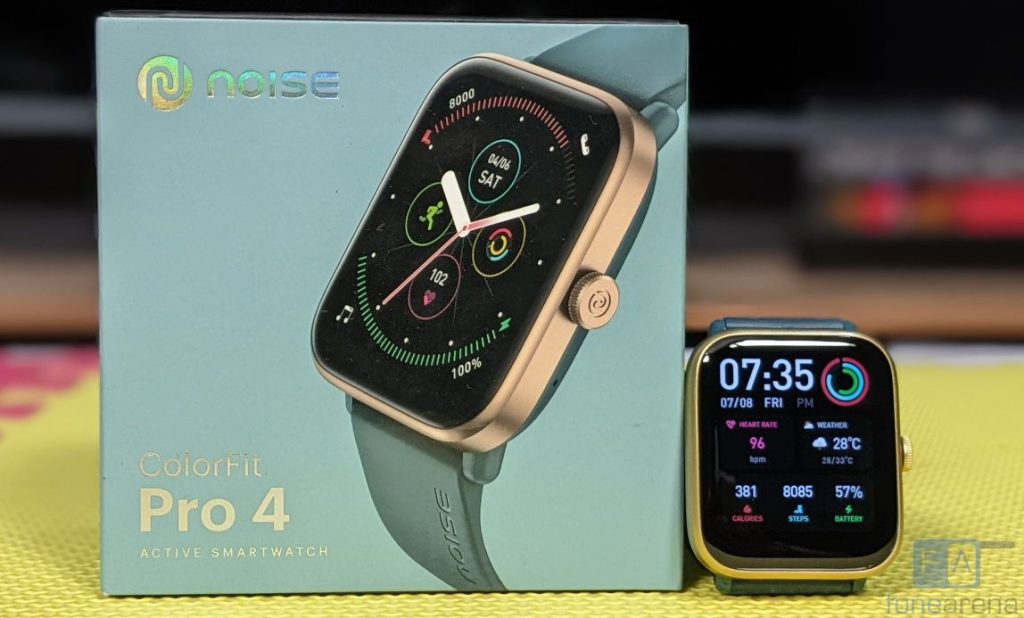 Noise launched the ColorFit Pro 4 and ColorFit Pro 4 Max smartwatches wih Bluetooth cooling last week. We have the ColorFit Pro 4 that features a large 1.72-inch color LCD full-touch display, comes with a speaker and microphone for voice calling capabilities, and promises up to 7 days of battery life. I have been using the smartwatch for a week now, and here is the review.
Box Contents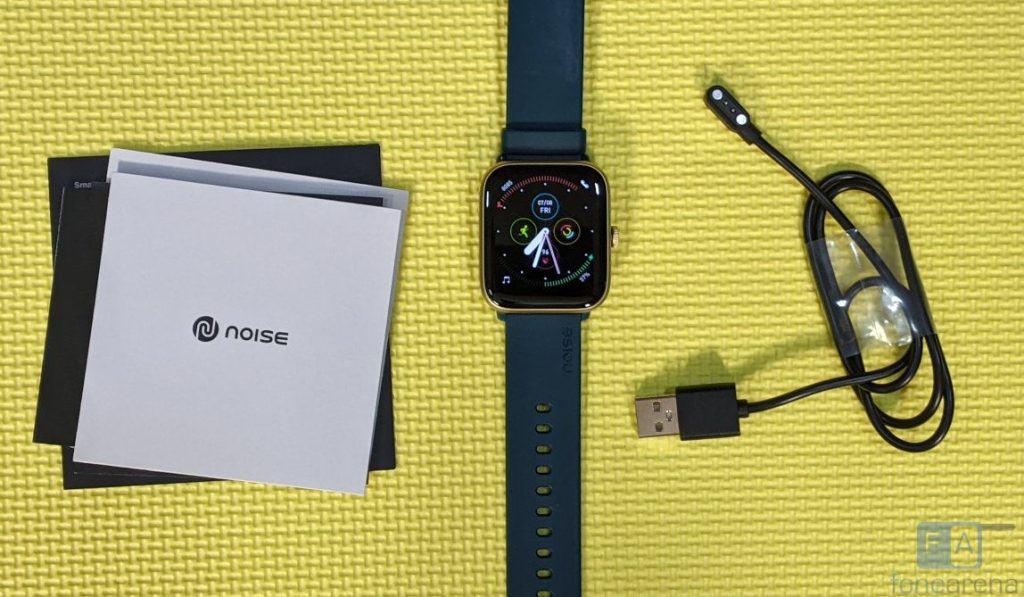 Noise ColorFit Pro 4 in Teal Blue colour
Magnetic charging cable
User manual
Design and Build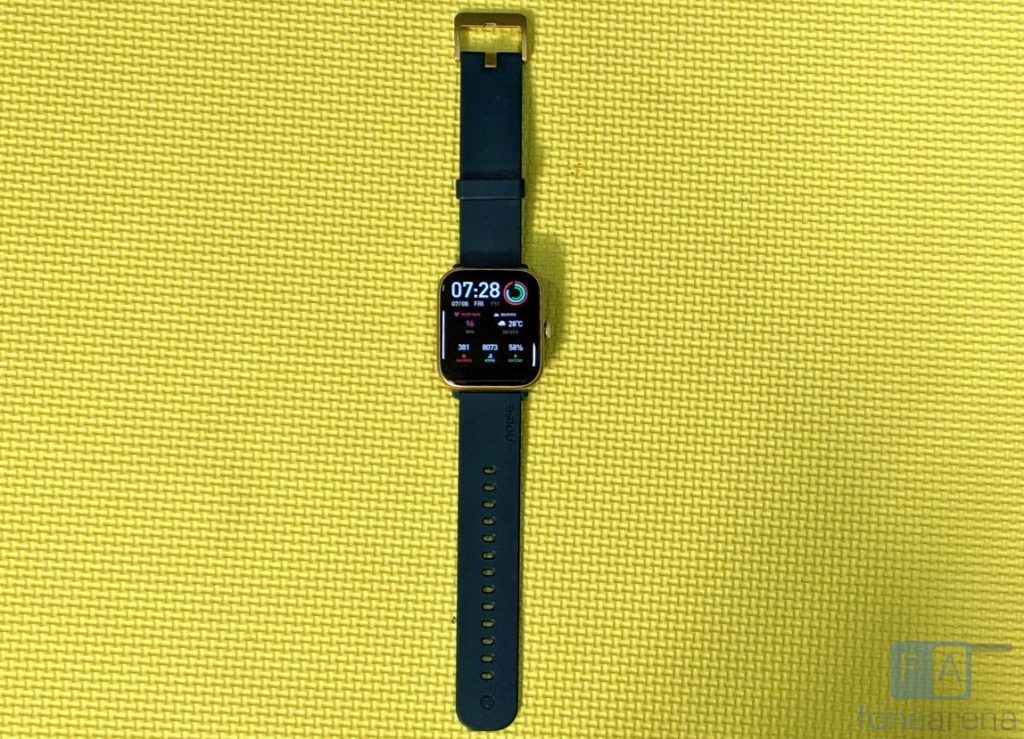 The ColorFit Pro 4 has a square design. It measures 44.1×38.1×11.7mm and weighs 24.1 grams with the strap. The smartwatch has IP68 water resistance. There is Accelerometer, 24h Heart Rate Monitor and SpO2 Sensor. It uses Bluetooth 5.3 to connect to Android and iOS devices.
Coming to the strap, it has a lightweight 22mm interchangeable strap that is made of skin-friendly silicone material, and the quality of the strap is decent, but it could have been better.
There is a single digital crown that lets you scroll through a menu, change the watch face, and change the volume. You can also see a tiny microphone below that, on the rear part. On the other side, you can see the loudspeaker. It has a golden finish on the front and a blue finish on the back.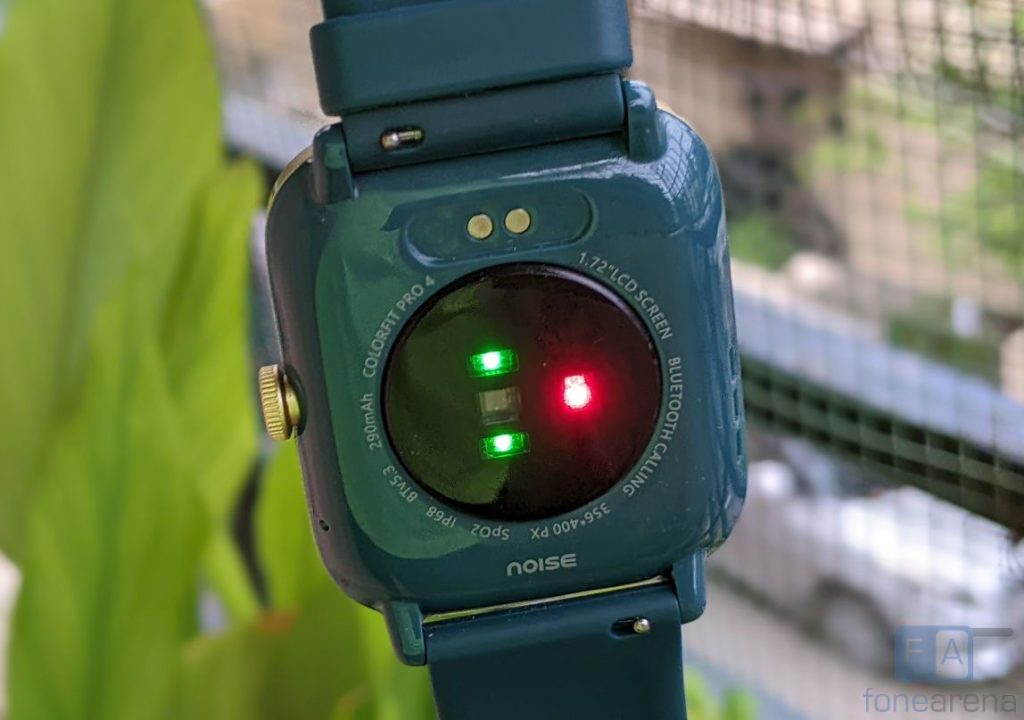 On the back, you can see the heart rate and SpO2 sensors that have glowing green and Red LED lights when you are using it to measure heart rate and blood oxygen. The back has a glossy polycarbonate finish, so doesn't look that attractive as the front.
Display and features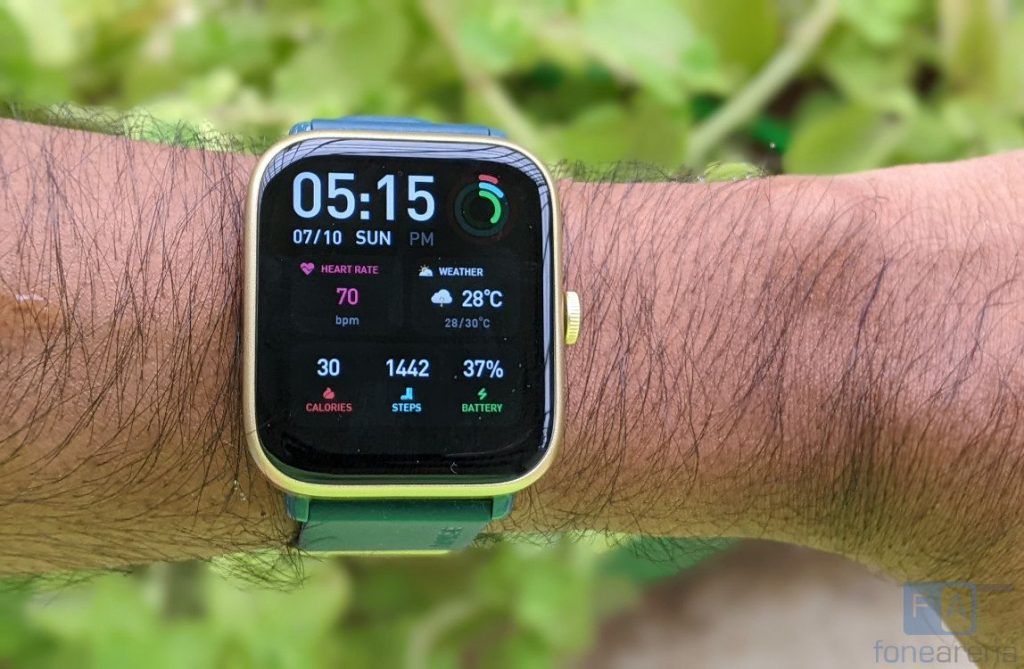 Coming to the display, the Noise ColorFit Pro 4 has a 1.72-inch (356 x 400 pixels) 311 PPI LCD glass colour touch screen. You can set it to turn on when you lift your hand, and the screen turns off in a few seconds to save power. The touch screen is smooth to use, thanks to 60Hz refresh rate. Outdoor visibility is good since it has up to 500 nits brightness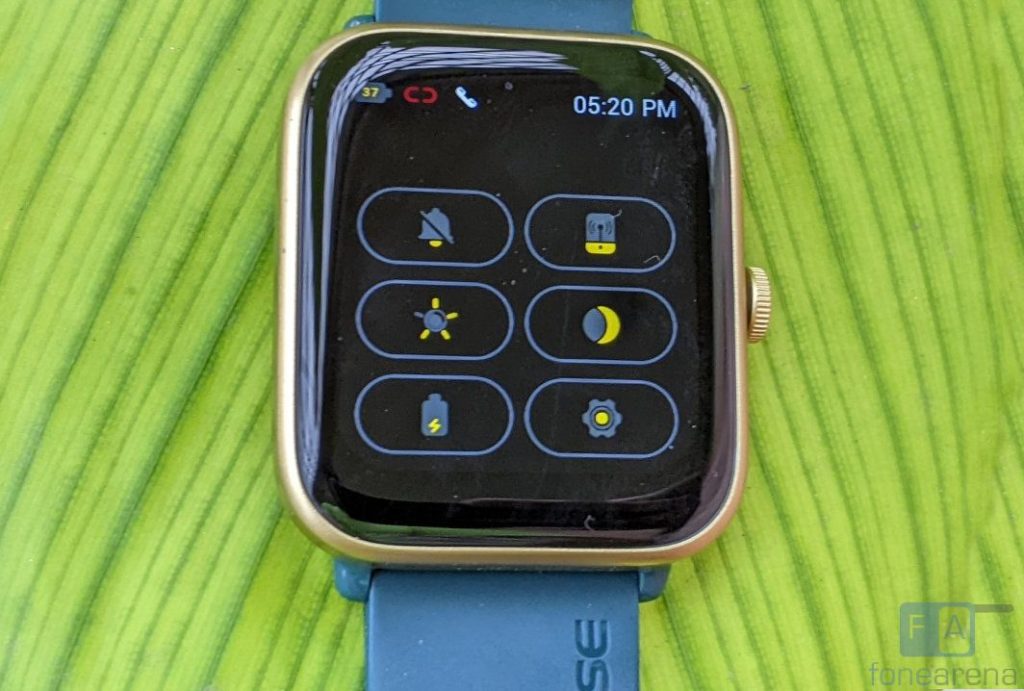 You can adjust the brightness from the brightness bar that comes up when you swipe from the bottom, but there is no auto brightness option. There is also an easy notification shade option when you swipe from the top. This has Silent mode, Find the phone, brightness adjustment, DND, power saver and Settings.
Pressing the crown shows Noise Health, Noise buzz, Clock, Workouts, Sport Record, Reminders, Music control, Weather, Watch faces, Stocks, Flashlight and settings options. The Noise Health has Activity, Heart Rate, Blood Oxygen, Sleep, Breathe and Stress options.
Bluetooth Calling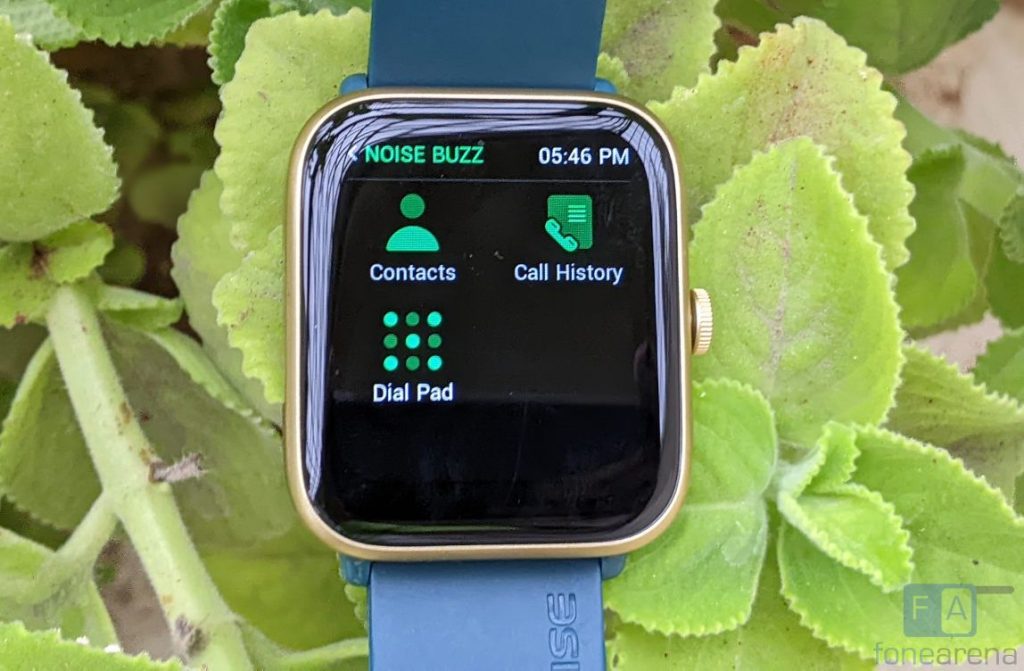 The main highlight of the smartwatch is the built-in calling feature, since it has a microphone and a speaker. It shows call log, and there is even a dial pad, in addition to contacts option which you can add from the app. You can add up to 10 contacts from the app for quick dial. It also has a dial pad to dial a number and the call history.
Calling experience is good indoors, and the microphone is able to pick up the voice well, and the the speaker output is loud enough. However, it is not that clear, if you are in a noisy outdoor environment.
Software
The watch uses the Noise Fit companion app on Android and iPhone that stores your data in the cloud once you register. It shows activity details in the home screen along with step count, sleep data, distance, heart rate data, stress count and blood oxygen record. The shop tab shows Noise devices available for purchase, activities tab shows workout details, then there is the watch face tab and the settings shows the battery status and offers more customization.
There are a lot of watch faces to choose from, but only a few options show a lot of data such as steps, heart rate, calories burnt, weather and other details. There is a customize option that lets you add a custom image.
In the settings tab, you can set notification and alerts, enable Bluetooth calling, add contacts, set idle alerts, enable auto heart rate monitoring, connect with Google Fit, enable REM sleep details, set drink water reminder, enable camera shutter, add location for weather details, set alarms, add hand wash reminder, add reminders, set quick reply, enable world clock and add stocks.
Fitness and sleep tracking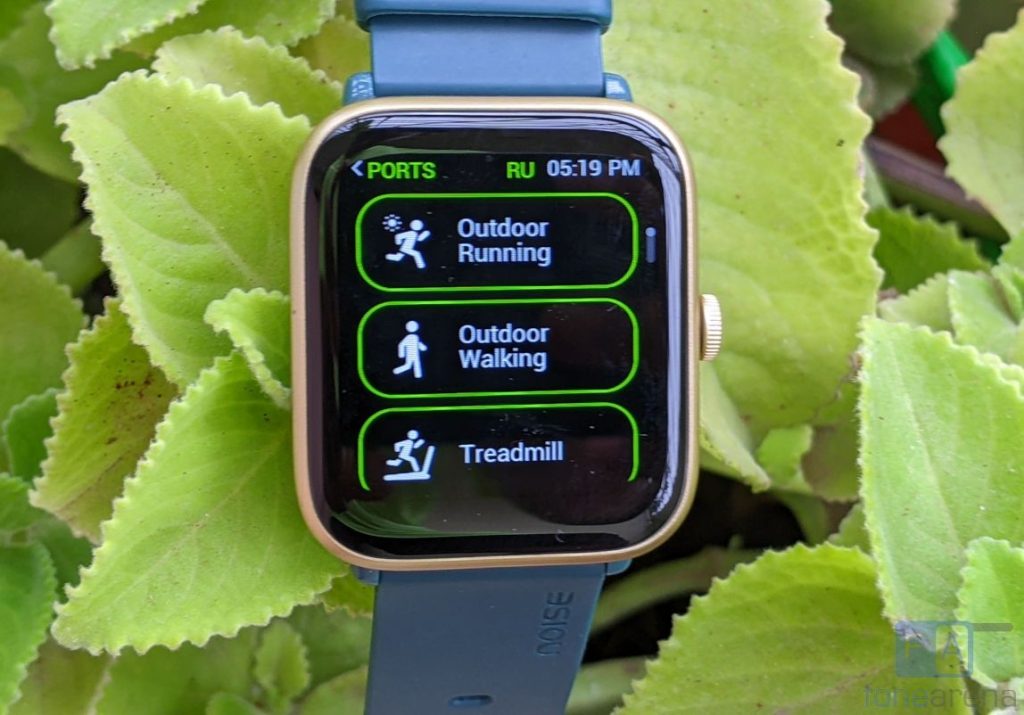 The Noise ColorFit Pro 4 has 100+ Sports modes including jogging, outdoor sports, hiking, cycling, and indoor sports.
For outdoor activities, you get all the details such as distance, calories burnt, average heart rate and more. Since the watch doesn't have GPS, you can use the phone's GPS, but doesn't lock properly, and when you start your run directly from the watch, it doesn't track routs and takes data only based on steps, so there is some difference when compared to GPS watches. This is common in budget watches.
Sleep tracking shows light and deep sleep, awake time, as well as REM sleep. Tracking is good. It also shows a sleep score and breathing quality, but it doesn't work properly.
Heart rate, SpO2 and stress monitoring
The smartwatch uses LED lights and photo-diodes to illuminate the blood vessel for a while and monitors the heart rate via the change of green light absorbed, and it uses red light for SpO2 or blood oxygen monitoring. You can't say this is 100% accurate. Heart rate recordings — both resting and active, and SpO2 readings are decent compared to oximeter. It also shows stress data. Only the heart rate tracking is 24×7, and you have to measure SpO2 and stress manually.
Battery life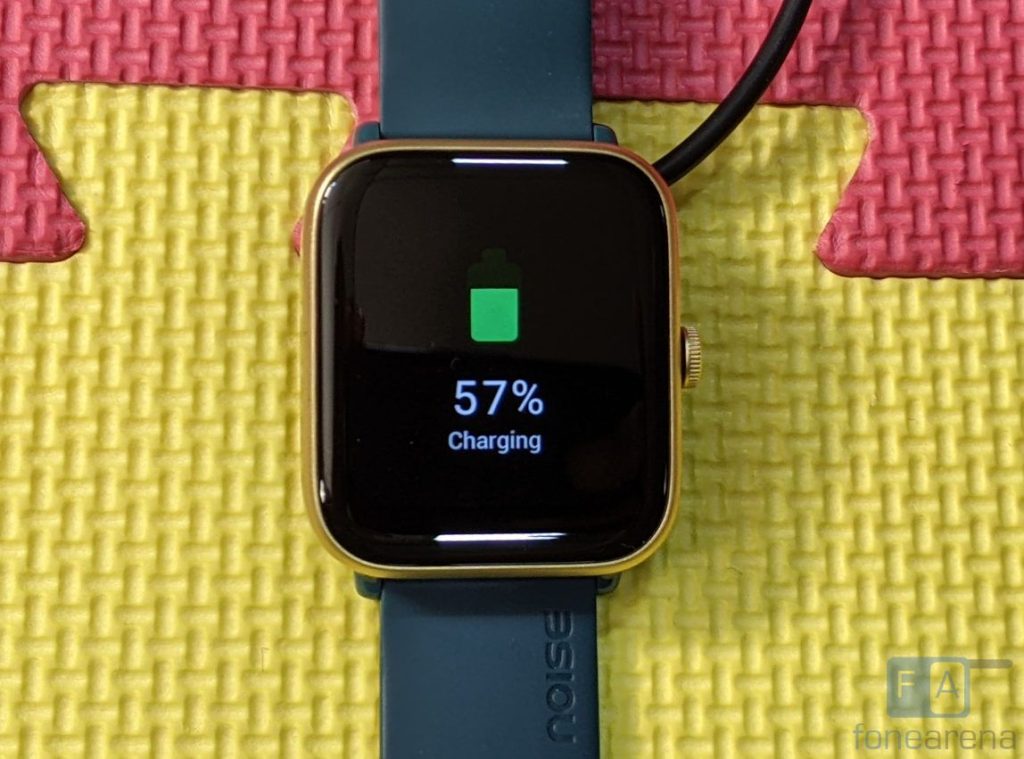 The Noise ColorFit Pro 4 has a 300mAh battery, and the company promises up to 7 days of battery life and 30 days of standby. During my use of about 6 days, it has 24% charge left. I used it for daily run tracking for about 40 minutes, set brightness to highest and take two to three calls over Bluetooth every day. Battery life might vary depending on frequent use of the display with increased brightness, use of heart rate monitor during workouts, calling and all the notifications turned on.
It has a magnetic charging dock that you can even plug it in a USB port of a PC or a laptop or use power bank in low-power mode. It takes about 2 hours to charge the watch fully from 0%. Since the battery lasts for close to a week, long charging time doesn't matter.
Conclusion
Overall, the Noise ColorFit Pro 4 is a decent smartwatch with voice calling for Rs. 3499. It has a large colour touch screen with a lot of watch faces, comes with voice calling capabilities and offers a good battery life. The app has a lot of features and also comes with Google Fit sync. Wish the app syncs quicker to the watch, and the activity tracking needs to be improved.
You can pick the Noise ColorFit Pro 4 Max version if you need a better build quality, but can compromise on the display for an extra cost since these have almost similar specifications.
The Noise ColorFit Pro 4 also comes in Charcoal Black, Deep Wine, Silver Grey, Rose Pink and Mint Green colours and is available from Amazon, Myntra, Flipkart, GoNoise, and offline stores.
Pros
Large  1.72″ touch 60Hz display
Several colours
Bluetooth voice calling
Good battery life
Cons
Build and Strap quality could have been better
Activity tracking is not accurate