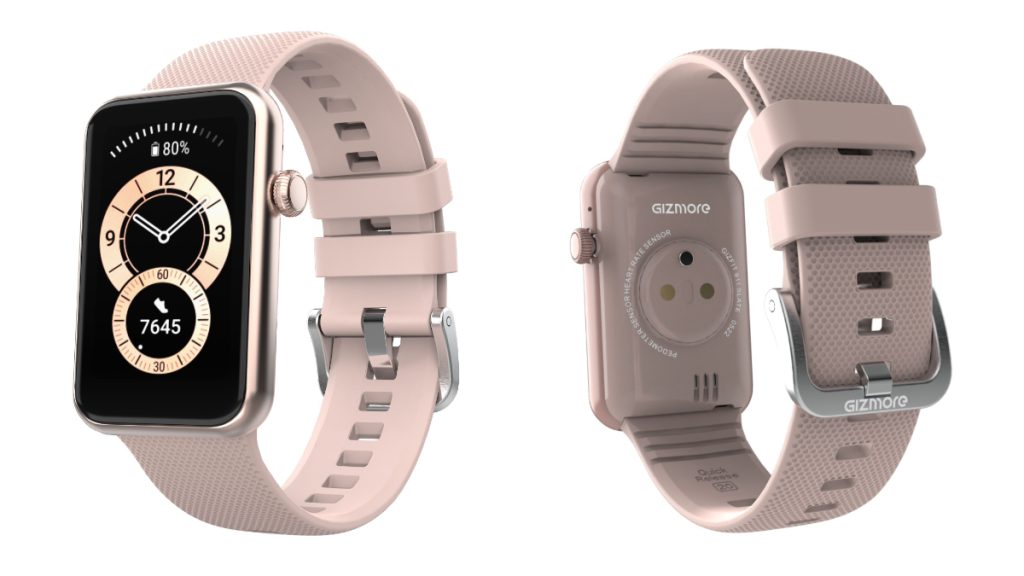 Gizmore unveiled the Slate smartwatch in India today, touting it as the first 'Made in India' smartwatch designed specifically for women. The device will be sold in partnership with Snapdeal in Tier 2 and Tier 3 cities. Recently, Gizmore introduced its 'Made in India' GIZFIT 910 Pro Smartwatch.
The Gizmore Slate is an integration of the brand's ideology of "New Age Fitness" and exemplifies this philosophy in a way that is both stylish and practical. The Gizmore Slate, which is designed specifically with female users in mind, flaunts a one-of-a-kind appearance that sets it apart from the competition.
The smartwatch boasts a 1.57-inch IPS Curved Display and can reach a peak brightness of 500 nits. The face of the watch is rectangular. Additionally, the Always-on-Display (AoD) function is supported by it. The Gizmore Slate is encased in a sleek metal frame, and it comes with a fine silicone strap that improves both the look and the feel of the watch.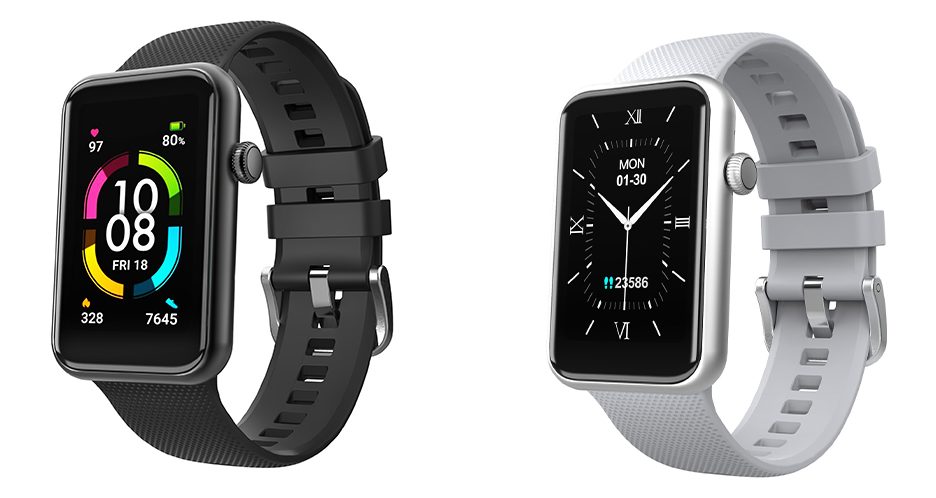 The Gizmore Slate is packed with a variety of health features to track everyday activities and is designed for women on the road. The smartwatch offers features for tracking menstrual cycles, blood oxygen levels, heart rate, sleep, hydration, and meditative breathing. There are numerous sports modes available for it, such as running, yoga, swimming, basketball, cycling, trekking, and aerobics.
The smartwatch incorporates cutting-edge technologies such as Alexa voice assistant, Bluetooth calling, and body temperature monitoring. Slate provides unrivalled personalization because of its support for more than 100 watch faces and its strong battery, which can run continuously for up to 7 days on a single battery charge.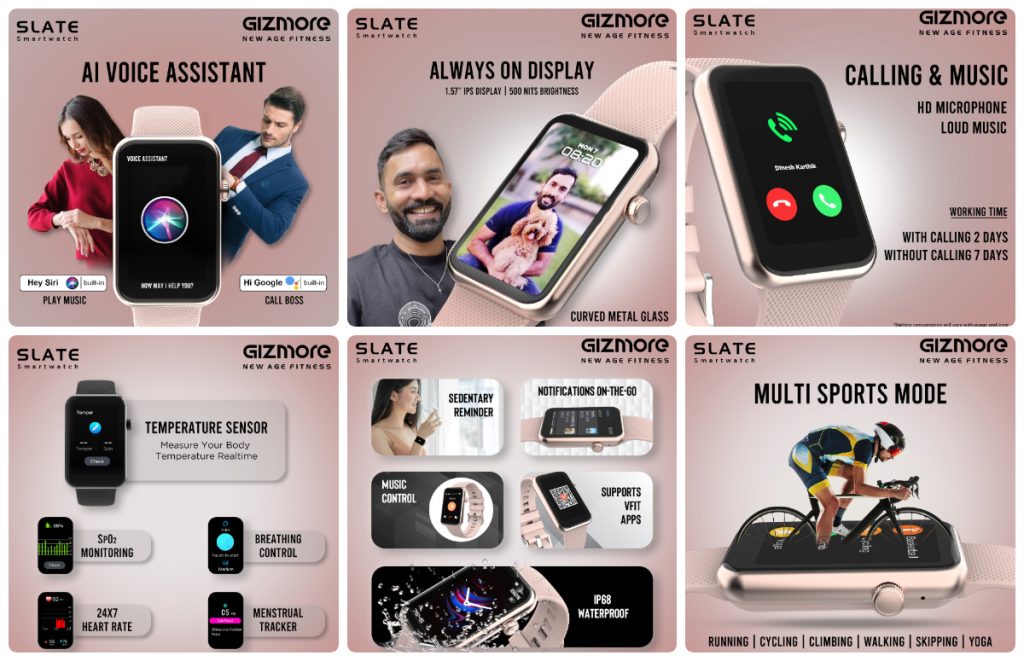 GIZMORE Slate Smartwatch: Quick specifications
Bluetooth Calling: Answer and make calls with Bluetooth directly from your watch.
Built-in AI Voice Assistant (Google & Siri)
IPS Display: 1.57 inch full touch IPS curved display with 500 Nits Brightness.
Comprehensive Health Data: Track your SPO2, 24 x 7 Heart Rate, Body temperature monitoring, Calorie Burns, Sleep monitor & Guided Breathing.
Smart features: Weather forecast, Call rejection, Alarm, Find my Phone, Timer, Stopwatch, Walk reminder, Wake gesture, Calendar reminder, Vibration alert, Remote music control.
Multi sports modes – Cycling, Swimming, Climbing, Yoga, Skipping, Walking etc.
Smart All Round Notifications – Stay Socially Updated Always.
Play Music on the go.
100+ customizable and Cloud based watch faces.
Battery Runtime: Up to 7 days.
Fitness & Outdoor modes and tracking
Backed by IP68 certification
Pricing and availability
Gizmore Slate smartwatches are available on Snapdeal only for an introductory price of Rs. 2,299 and have been available in pink, grey, and black colors. The first 1,000 Snapdeal customers will only be able to get it at this price; thereafter, it will cost Rs. 2,699.
Speaking on the launch, Sanjay Kumar Kalirona, CEO and Co-Founder of Gizmore, says that
Smartwatches have become an integral part of our lives and have moved beyond the functionality of a simple watch. At Gizmore, we are continuously working towards offering superior quality products packed with features at a price that suits all. We found a gap in the market, that there are not many smartwatches that cater to women, some of them are too large, too sporty or too techy-looking. Slate is a fashion-forward smartwatch that is designed keeping women in mind and will serve their need for an all-in-one smartwatch that helps them reach their fitness & wellness goals.
Saurabh Bansal, Chief Merchandising Officer, Snapdeal Limited, said,
There is a rise in demand for a budget smartwatch equipped with wellness and connectivity features with battery longevity. For our value-focused customers, we are happy that Gizmore chose Snapdeal as its preferred platform to reach them in Tier 2 & 3 towns.