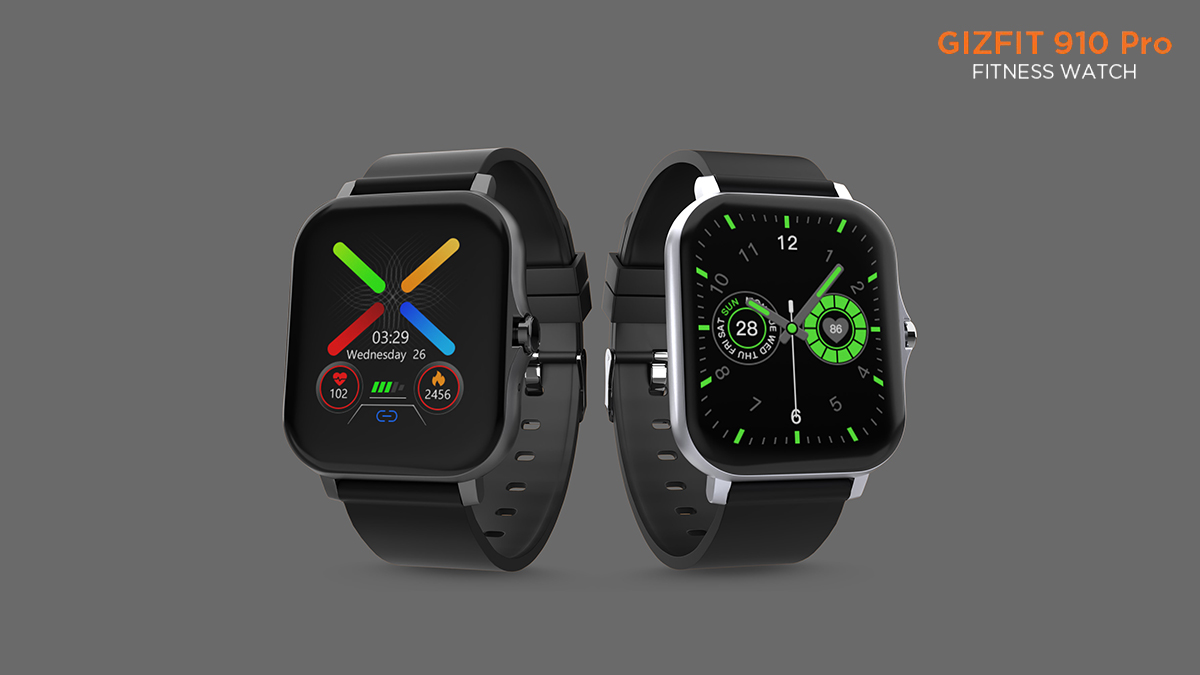 Gizmore's first 'Made in India' smartwatch, the GIZFIT 910 PRO, was launched today in India, This comes after the launch of Gizmore WHEELZ T1000 PRO.
The smartwatch has the biggest rectangular screen in its class, with a 1.69-inch screen and 500 nits of brightness, which doesn't strain your eyes. It's encased in a high-quality metal dial and has Bluetooth calling and other features.
The GIZFIT 910 PRO comes with a built-in voice assistant that lets people control their smartwatch. The smartwatch also comes with a built-in microphone and speaker so that you can have a truly connected experience and also control your music from the watch.
The smartwatch has a multi-sports mode that can track things like yoga, swimming, running, walking outside, basketball, badminton, football, cycling, and trekking. The GIZFIT 910 PRO has a lot of health and lifestyle features. It can keep track of blood pressure, heartbeat, and SpO2 levels, and it can do a lot of other things. For people who want to stay hydrated, the GIZFIT 910 PRO comes with a hydration alert that tells them to drink water at set times. The GIZFIT 910 PRO has more than 100 watch faces that let people change the look and style of their watch.
The GIZFIT 910 PRO is a water-resistant smartwatch with built-in GPS for easier navigation, a powerful 7-day battery life, and a significant upgrade to the GIZFIT 910 smartwatch.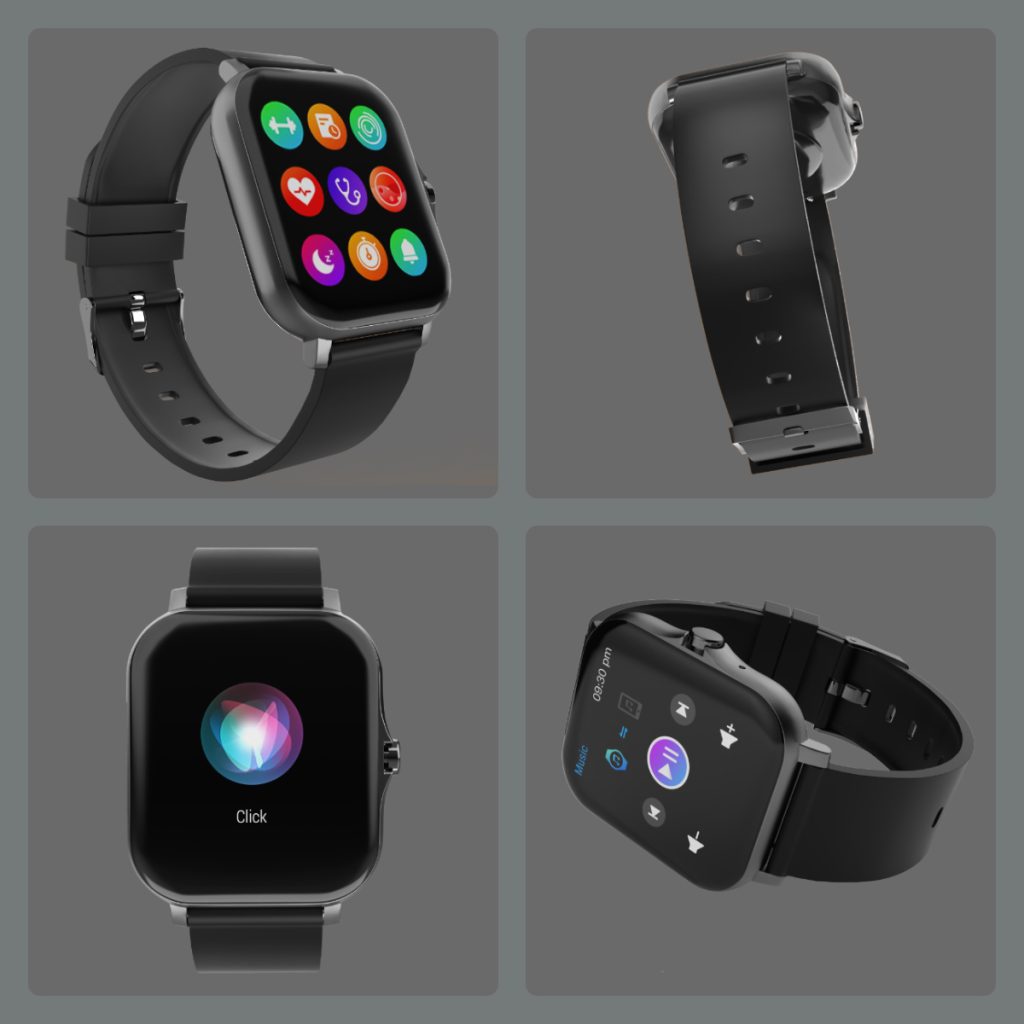 Quick Specifications: GIZFIT 910 PRO
Curved Glass with Metal Body
Full Touch IPS Display Screen
Display Size : 1.69″ (4.29 mm)
Display Resolution : TFT 240 X 240 px
Working Time with Calling Function : Upto 2 Days
Working Time without Calling Function : Upto 7 Days
Charging Time : Up to 2 hrs
Dual Bluetooth Connectivity
Magnetic Charging Cable
Water Proof Level : IP67
Net Weight : 45 g
Strap Length : 25.8 cm
Health Features: SPO2, BP Monitoring, Hydration Alert, Multi Sports Mode and Heart Rate
Smart features: Call & Message Notifications, Unlimited Faces, Brightness Control and Weather Update
App : CO FIT, available on Android & iOS Store
Pricing and availability
GIZFIT 910 PRO will be available on Flipkart and other online e-commerce websites as well as retail stores from April 27 for an introductory price of Rs. 2,499 rather than the original price of Rs. 5,999.
Speaking on the launch, Sanjay Kumar Kalirona, CEO and Co-Founder Gizmore, said,
In recent times, people have become more conscious about their well-being. The GIZFIT 910 Pro, has a plethora of health and wellness features, that can assist you in leading a healthier lifestyle. At Gizmore, we are completely aligned with the 'Make in India', initiative by the government of India. We believe these measures will bring about a paradigm shift and ensure that India becomes a global manufacturing power. Through these steps, we are committed to offering world-class products at affordable prices. We have already started to manufacture products in our home audio range in India and now with GIZFIT 910 Pro, we are looking at shifting the production of our smartwatch portfolio to India