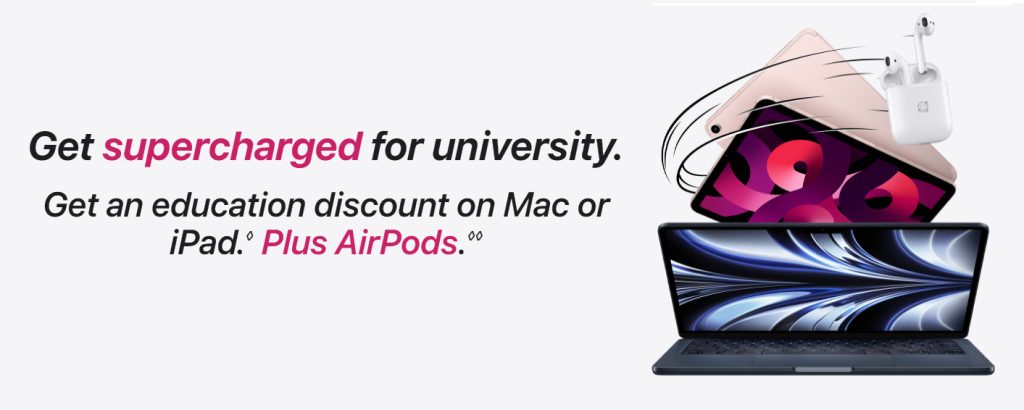 When purchasing Apple products, college and high school students frequently receive significant educational discounts. It's "back to school" season, and Apple has an intriguing Education Offer for university students and educators. They can now save money on an eligible iPad and Mac by using Apple education pricing, as well as receive a free pair of AirPods and 6 months of Apple Music.
In addition, eligible customers can protect their purchase with a 20% discount on Apple Care+. Current and newly accepted university students and their parents, as well as faculty, staff, and home-school teachers of all grade levels, can take advantage of Apple Education Pricing. The promotion period began yesterday (June 24) and will end on September 22.
The eligible list of products include:
MacBook Pro

MacBook Air M1 

MacBook Air M2 (available from July)

iMac 24"

Mac Pro

Mac mini

iPad Pro 11" 3rd Gen

iPad Pro 12.9" 5th Gen

iPad Air 5th Gen

AirPods Gen 2
Discounted pricing of the above-mentioned products for eligible students can be seen in the image below.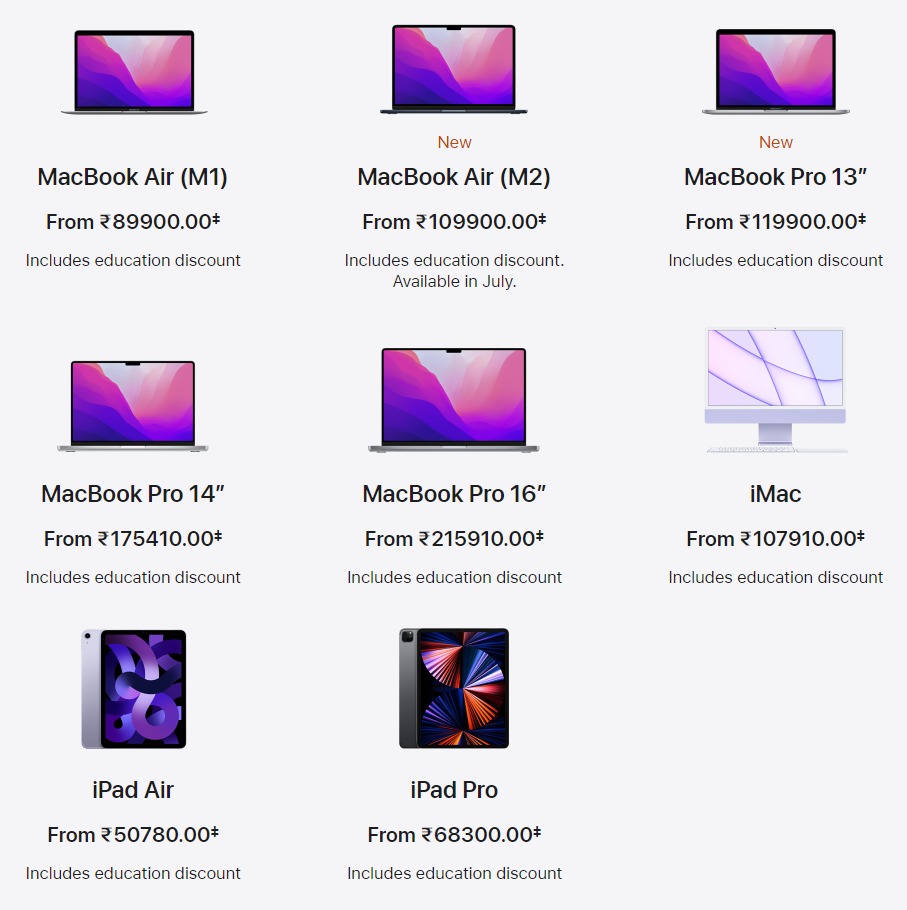 Also, you can upgrade to AirPods Gen 3 for just INR 6,400 and AirPods Pro for just INR 12,200. Do note that the promotional prices are limited to 1 iPad with promo, 1 Mac with promo per eligible customer. Also, you must verify student or staff status at Apple's UNiDAYS portal to claim these educational offers.