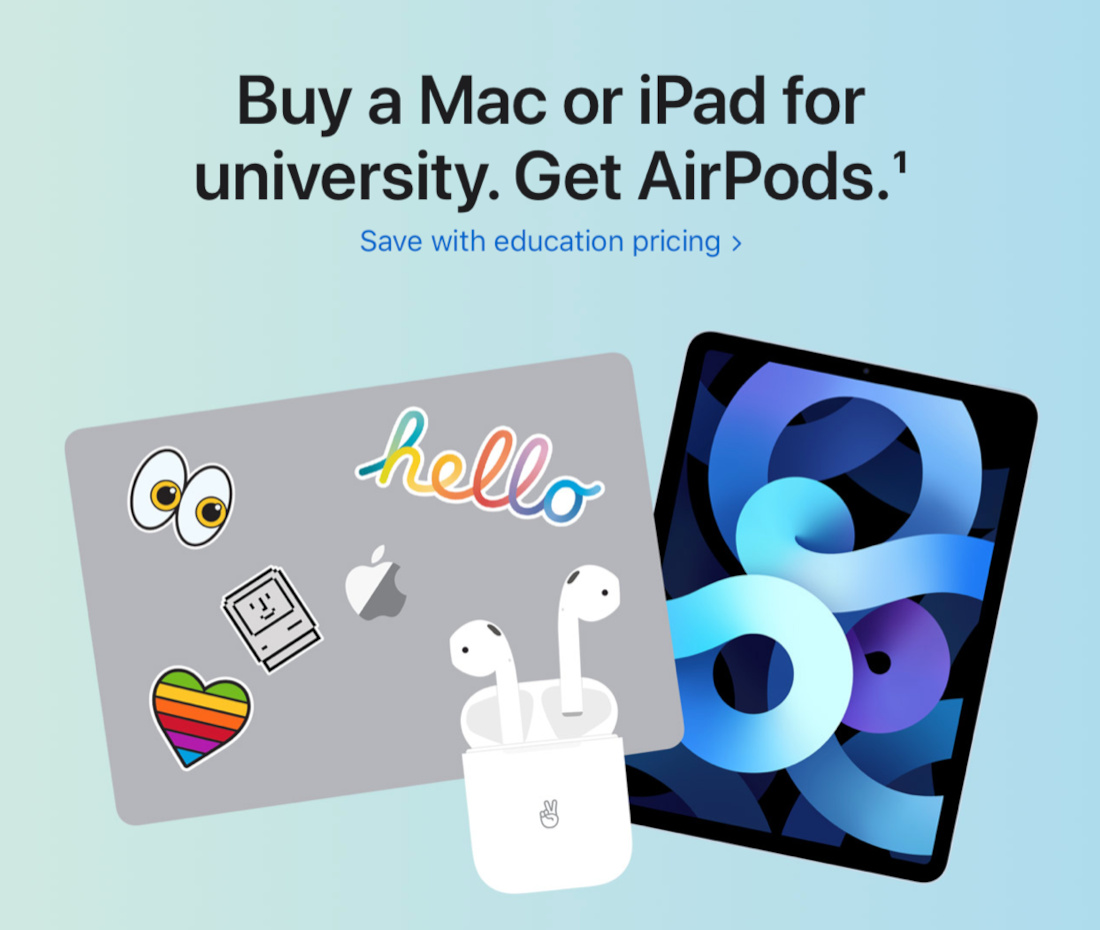 Apple often offers great education discounts for college and school students when purchasing their products. It is 'back to school' time right around now, and Apple has a rather interesting Education Offer for these students – free Airpods when purchasing select models of the MacBooks, iMacs and iPads.
The eligible list of products include:
MacBook Air
MacBook Pro
iMac
Mac Pro
Mac mini
iPad Pro
iPad Air
When purchasing any of these products, customers will get a free pair of AirPods (wired charging). For those interested in the more premium AirPods, Apple will offer the AirPods Wireless charging for Rs. 4,000 or to AirPods Pro for Rs. 10,000.
Along with free AirPods, Apple's annual Education Offer also includes:
20% off AppleCare
Education discount on Apple Pencil and Keyboard
Apple Music Student Plan for ₹49/month which includes free Apple TV+
Apple Arcade free for 3 months, then ₹99/month
The offer will be available to current and newly accepted college/university students, parents buying for them, and teachers and staff at all levels. Check out the offer in the special education section of the Apple Store Online.