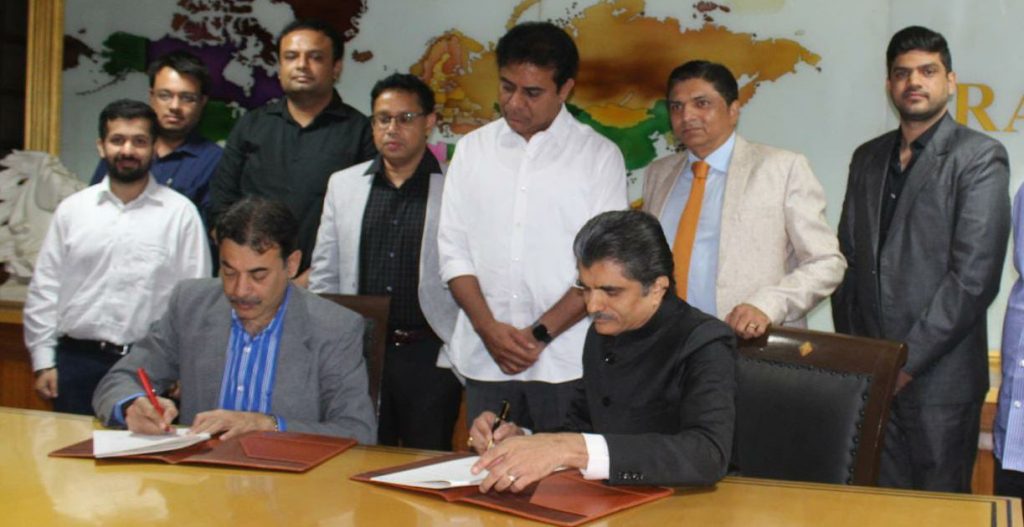 Among the many electronics manufacturing industries in India, display manufacturing has always been missing. That is about to change as Rajesh Exports, a gold retailer based out of Bangalore, has announced their plans to set up India's first display manufacturing plant with an investment of $3 billion.
With the world slowly recovering from the chip shortage, countries around the world are introducing policies to encourage local investments in semiconductor manufacturing. The Government of India in particular has introduced many schemes such as the PLI scheme to incentivize companies to manufacture locally in India.
The Government of Telangana has now announced that India's first display manufacturing plant will be built in the state by a company called Rajesh Exports. For this, they have invested about $3 billion. The plant will be set up through "Elest", which is a company that manufactures displays for smartphones and electric vehicles.
Commenting on the announcement, Telangana Industries Minister KT Rama Rao said:
Telangana puts India on the world map of advanced high-tech manufacturing. What was hitherto possible only in Japan, Korea & Taiwan, will now happen in Telangana. To create large scale ecosystem of partners & ancillaries, supplying to world class TV, smartphone & tablet makers