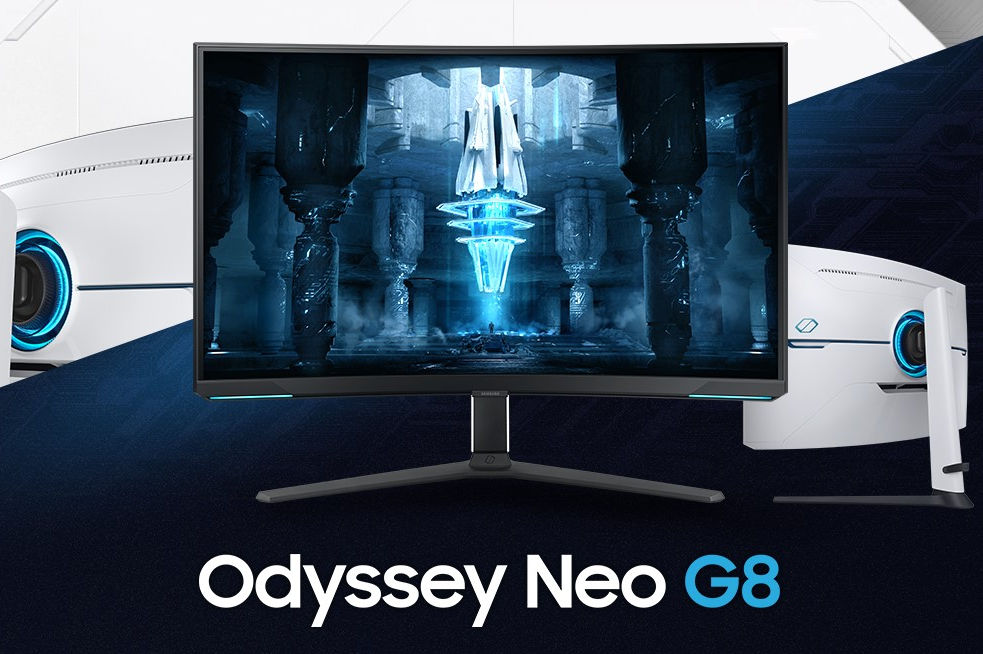 Samsung has announced the global availability of the 2022 Odyssey Neo G8 (G85NB), Neo G7 (G75NB) and Odyssey G4 (G40B) gaming monitor lineup. To recall, the Odyssey Neo G8 (G85NB) — the world's first 240Hz 4K gaming monitor — was already showcased at CES 2022. These gaming monitors have a 16:9 aspect ratio display, a 1ms response time, a 178-degree field of view and much more.
The company says the Samsung Odyssey Neo G8 is the world's first monitor to feature a 4K (3,840 x 2,160) 1000R curved screen with a 240Hz refresh rate and a 1ms response time (GtG). It has a sleek white exterior and comes with CoreSync lighting, so the light in the back of the monitor automatically detects colours on the screen and projects them in real life to create a deeper sense of immersion.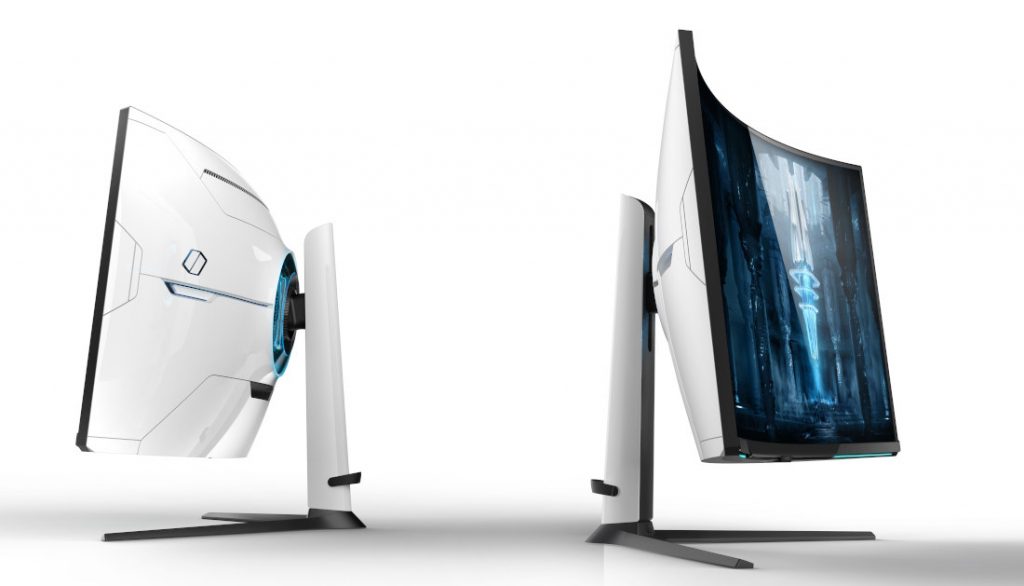 On the other hand, the Samsung Odyssey Neo G7 (G75NB) features similar specifications to the Neo G8 except the fact that it has a refresh rate of 165Hz and some design changes. It has an ergonomic stand, in addition to Auto Source Switch+, that ensures the monitor works for the user and removes any friction while using it for maximum performance, productivity, and comfort.
In comparison to the Odyssey Neo G7 and G8 monitors, the Odyssey G4 (G40B) is a more affordable option. It comes in two sizes: 25-inch and 27-inch, both with Full HD resolution (1,920 x 1,080). For a high-level gaming experience, the G4 has a super-fast 240Hz refresh rate, a 1ms response time (GtG), an IPS panel with a wide viewing angle, and HDR10 support. This is further enhanced for smooth gameplay by AMD FreeSync Premium and G-SYNC Compatibility. Users can play in comfort as well, thanks to ergonomic features such as a stand that can be adjusted for height, swivel, tilt, and pivot to find the best position.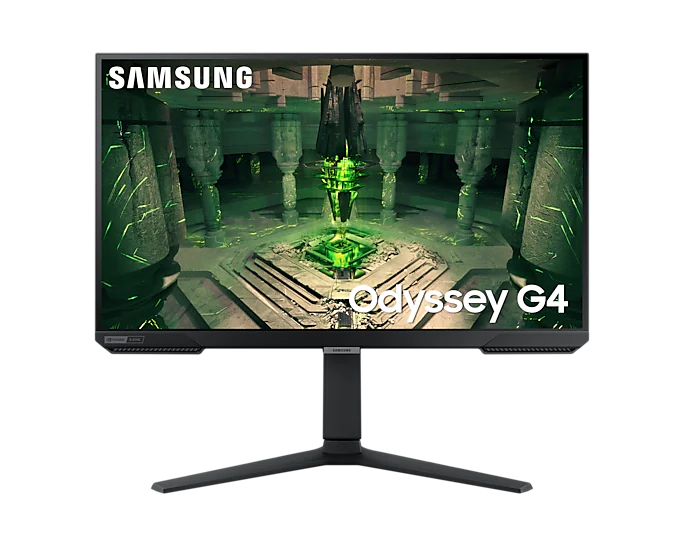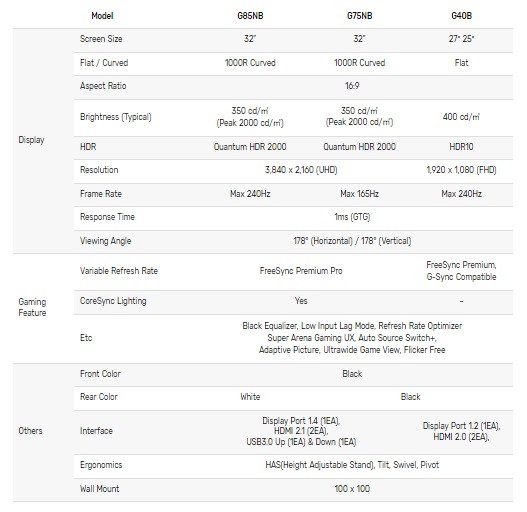 Pricing and Availability:
32″ Odyssey Neo G7 costs US$ 1299 (Rs. 1,00,850 approx.)
32″ Odyssey Neo G8 costs US$ 1499 (Rs. 1,16,400 approx.)
25″ Odyssey G4 costs SGD 448 (Rs. 25,310 approx.)
27″ Odyssey G4 costs SGD 448 (Rs. 29,825 approx.)
The Samsung Odyssey G85NB, G75NB and G40B gaming monitors will be available globally throughout June, with launch schedules varying by region.