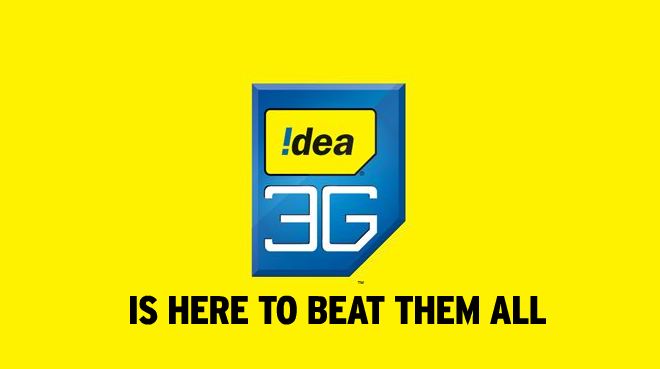 Idea Cellular that launched 3G services in India at the end of last month reaches 1 million 3G subscribers in 1 month. They launched their 3G services in Madhya Pradesh & Chhattisgarh, Gujarat and Himachal Pradesh last month, later it was launched in UP East, UP West, Maharashtra & Goa and recently launched their 3G services in Kerala.
They are mainly focusing on industrial, agricultural and educational regions where there is no broadband penetration. Their stats show that, 20% of overall mobile data users use 3G data and they expect it to increase in coming months.
Idea 3G is now available in 9 cities and 400 towns across the country. They plan to extend their 3G services to 750 towns by mid 2011 and 4,000 towns by the end of 2011 by covering 10 new towns per day throughout the year by offering 3G services to 50% of the subscriber base.