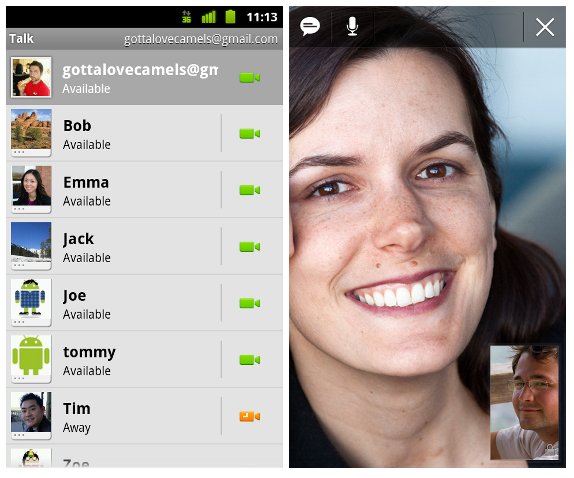 Good news for Nexus S users. Google has started rolling out Android 2.3.4 for Google Nexus S phones that lets users do Video chat on Gtalk via 3G, 4G and Wi-Fi. You can video chat with other friends if they have compatible phone or PC with Gtalk. This update also includes some bug fixes and optimizations.
Google Nexus S comes with Android 2.3.3 (Gingerbread) out of the box and Google Nexus One got the update this February.
If there are any new IMs or any messages, the video pauses automatically with the audio continuing in the background, so that you can reply to their messages easily.
Checkout the video demo of Google Talk from Google Mobile:
httpv://www.youtube.com/watch?v=zJAiH5-64sI
Android 2.3.4 update will gradually roll out over the next few weeks as OTA update for Nexus S devices and other Android 2.3.3 (Gingerbread) devices will get this update soon.