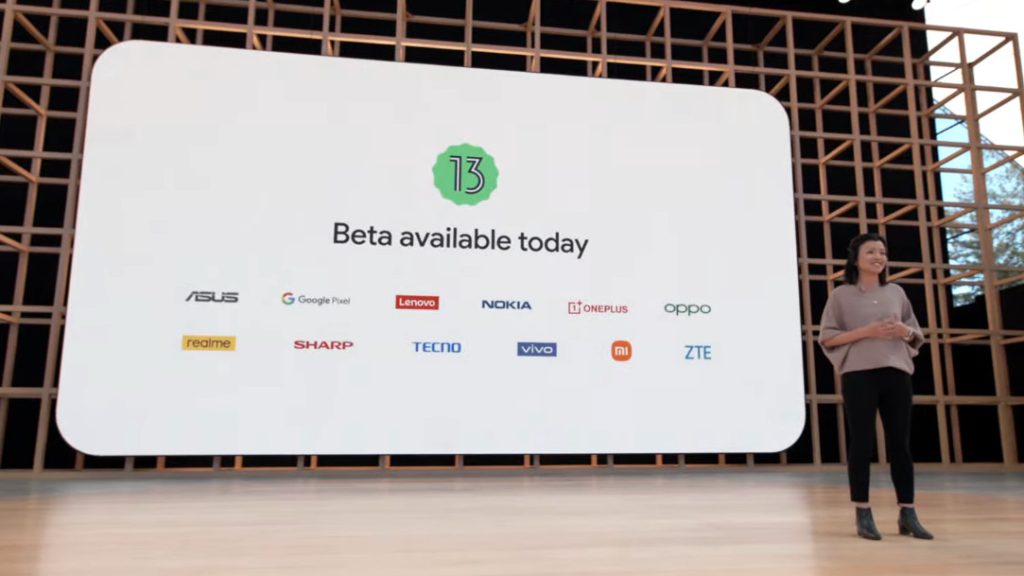 Google released Android developer preview for Android 13, the next major Android release, back in February and released the beta 1 recently. At the Google I/O, it released the Android 13 beta 2 that continues to improve privacy and security, as well as developer productivity.
Beta 2 adds a new permission for sending notifications, a privacy-protecting photo picker, improved permissions when pairing with nearby devices and accessing media files  and more.
The company also announced that the beta update will also be available for more brands including ASUS, Lenovo, Nokia, OnePlus, OPPO, realme, SHARP, TECNO, vivo, Xiaomi and ZTE, in addition to Pixel phones (Pixel 4 and later).
You can head to the links in the respective pages to download the Android 13 Beta ROM and flash them on to the devices. Most of them have roll back ROM so that you can go back to the previous version. Google said that each partner will handle their own enrolments and support, and provide the Beta updates to the users directly.