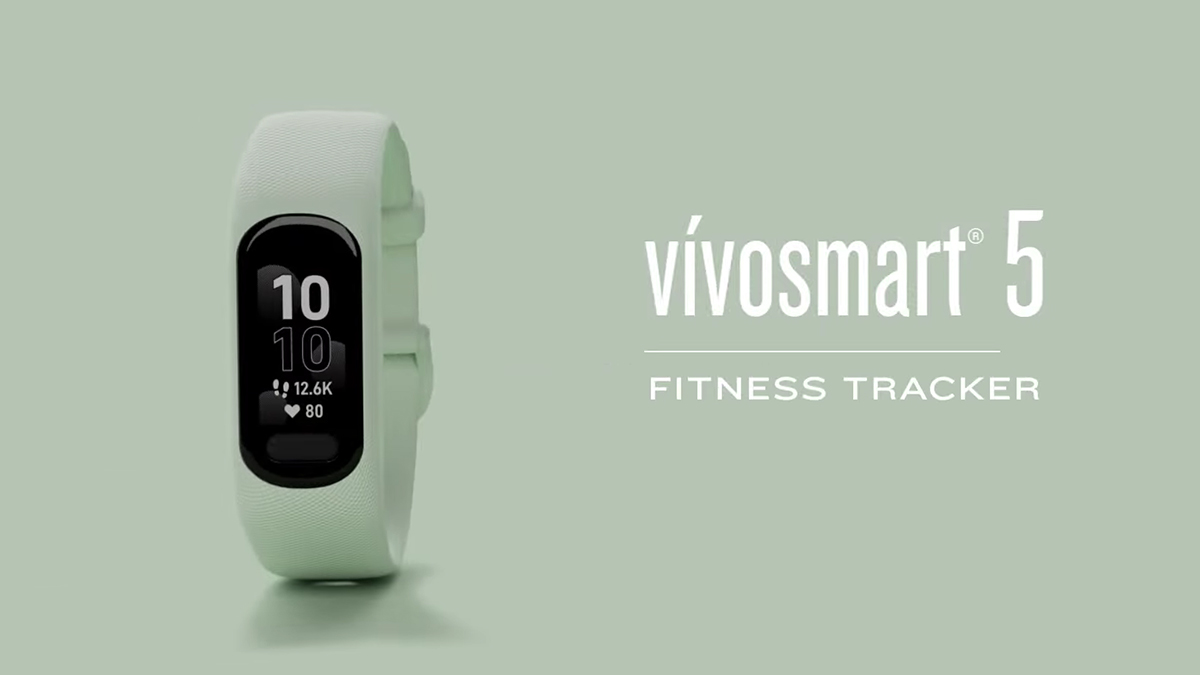 The Garmin vivosmart 5, a comfortable, easy-to-read smart fitness tracker featuring Garmin's most sophisticated sleep capabilities, including sleep score, was unveiled today by Garmin following a slew of leaks that surfaced earlier.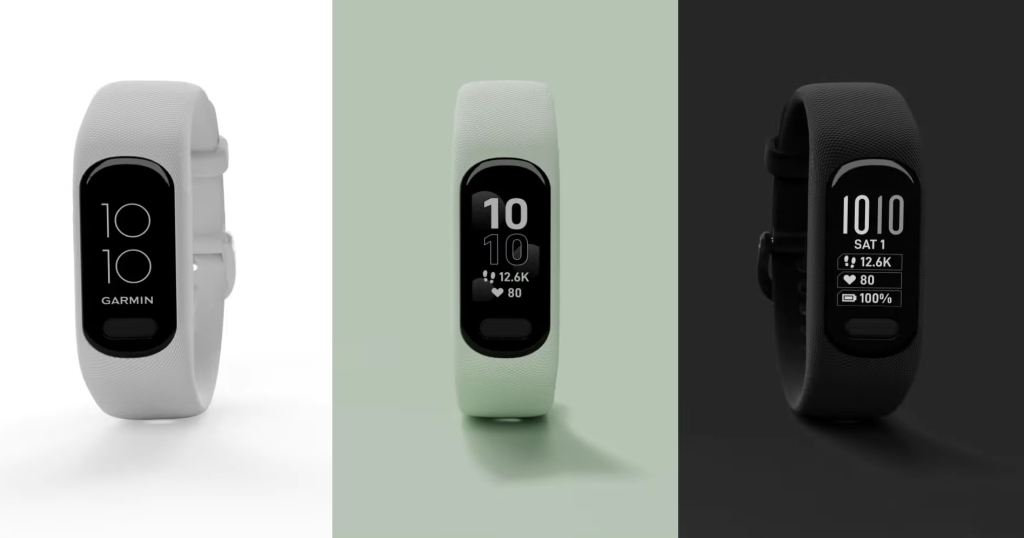 The vivosmart 5 is designed for customers who want a simpler way to track their health. It has at-a-glance health information for Pulse Ox, 24/7 heart rate monitoring, Body Battery energy monitoring, all-day stress tracking, and more – all without requiring a subscription. When it's time to get moving, the vivosmart 5 keeps track of the essentials like steps, calories burnt, and intensity minutes, as well as a number of built-in sports apps for activities like walking, swimming in a pool, cycling, yoga, cardio, and more. The vivosmart 5 has everything you need, like smart notifications, calendar reminders, and safety features that can be turned on with a single button press.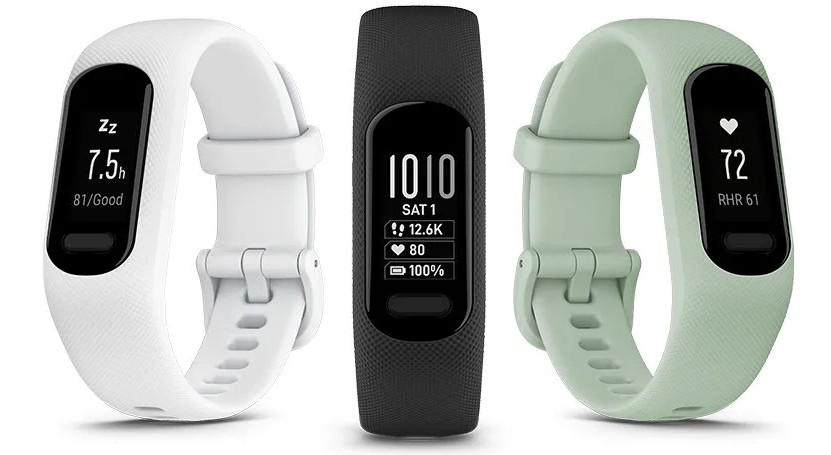 The new model, for the most part, doesn't fix what wasn't broken. It looks like its predecessor, but it has a much bigger 10.5 x 18.5 mm OLED (88 x 154 pixels) monochrome screen and a band that can be changed. The fitness tracker doesn't have a built-in GPS, but it allows it to connect to your smartphone and measure the distance, speed, and tempo of your runs and bike rides.
It has 14 different ways to track your fitness, from yoga to HIIT workouts to breathing exercises.  Since Garmin debuted the vivosmart 4 in 2018, fitness trackers have only gotten better. The vivosmart 5 could be a suitable match for individuals searching for a reliable wearable that can track activity levels, sleep, menstrual cycles, blood oxygen levels, and stress.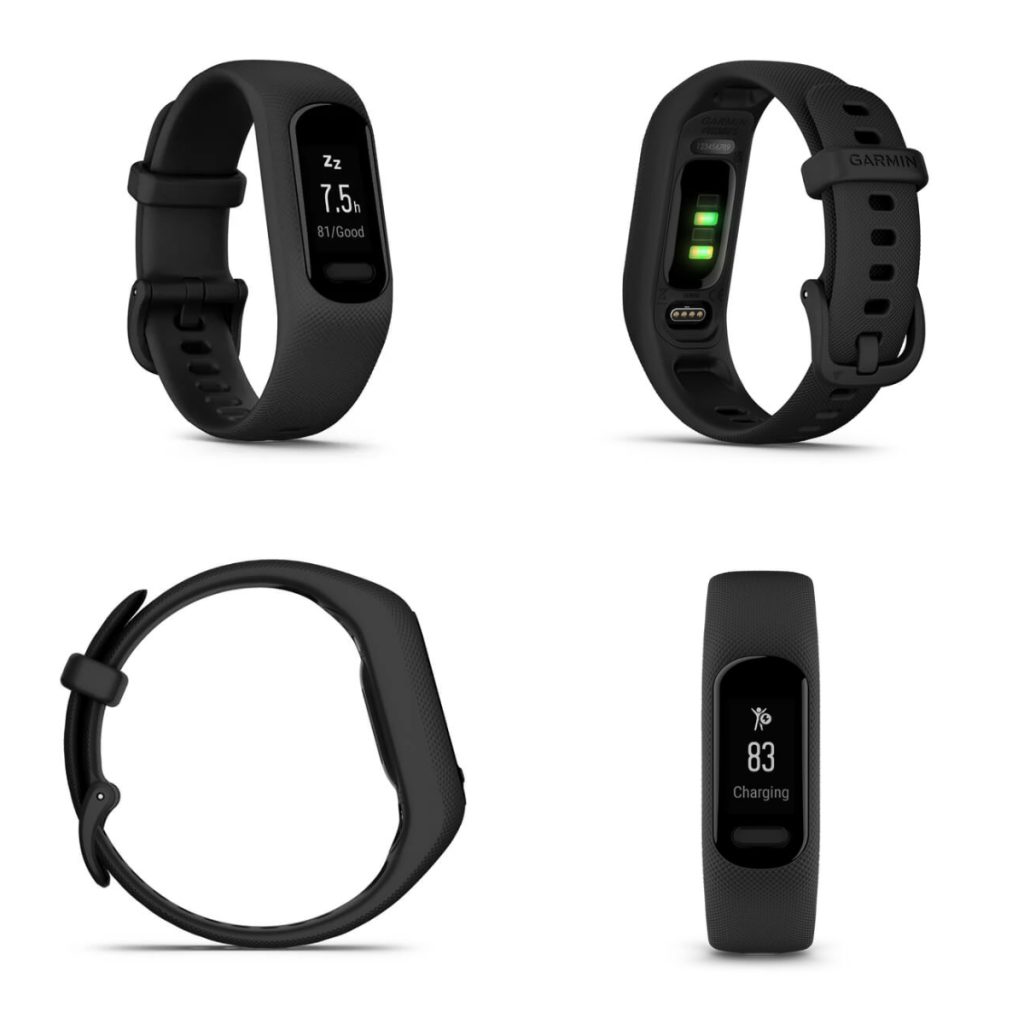 The vivosmart 5 is swim- and shower-proof, and it has a battery life of up to 7 days when you're not using the pulse oximeter or sleep tracker-the vivosmart 5 is designed to be worn all day and all night. The smart features include the ability to view text messages, calendar notifications, and news alerts, including social media updates on the watch face, which is compatible with Android and Apple smartphones. To start the day, the Morning Report feature gives you a summary of personalized information, such as your sleep score, step objectives, future appointments, weather predictions, and a special message if it's your birthday.
Price and Availability
The Garmin vivosmart 5's silicon band comes in three colors: Cool mint, black, and White. It is  available on Garmin.com for US$149.99 (Rs. 11,433 approx.) / £129.99 / €157.
Speaking on the launch, Dan Bartel, Garmin Vice President of Global Consumer Sales, said,
We understand that there are many customers who prefer the comfort and no-fuss design of a band. The vivosmart 5 is there when you need it and unobtrusive when you don't, whether you're using it to track sleep, heart rate, activities or to simply view text messages.