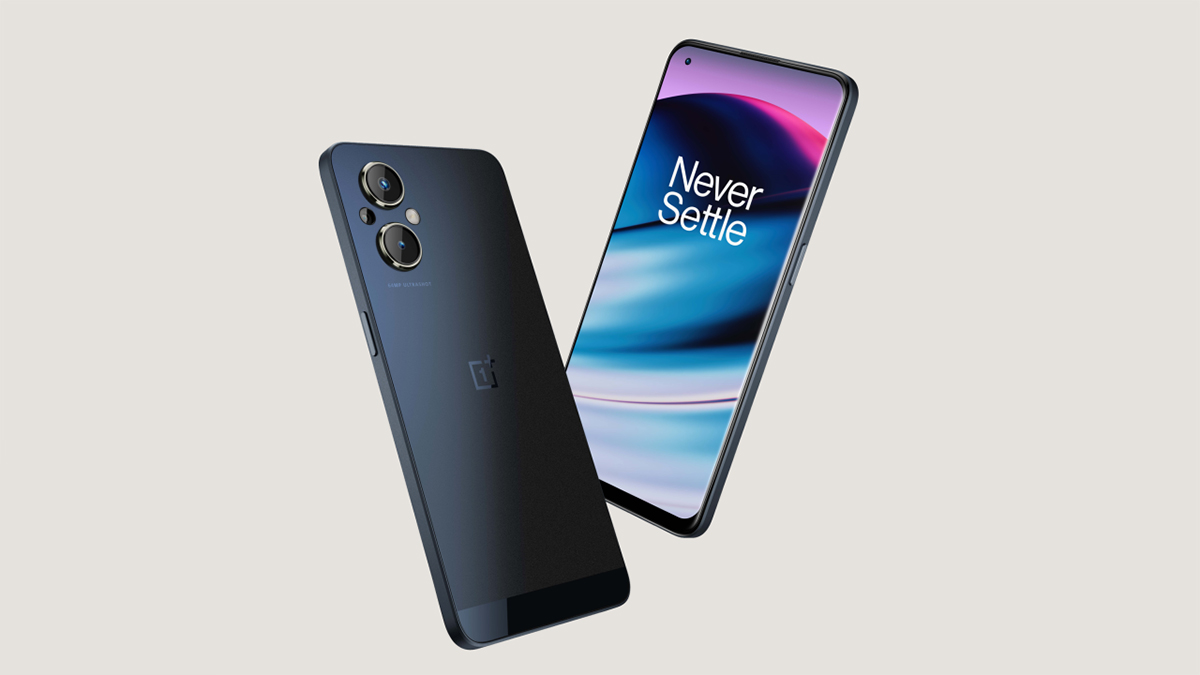 Since the release of the Nord N10 and Nord N100 in February 2021, the OnePlus Nord series has been a bestseller on T-Mobile and MetroPCS. Last year, OnePlus sold more than 2.5 million Nord phones in the United States, according to the company. According to PCMag, the OnePlus Nord N20 will arrive in the United States early next month with a 6.43-inch FHD +, 60Hz AMOLED display and an on-screen fingerprint scanner.
The first public picture of the new phone, which has a flat back with two big main camera lenses, has also been shown by OnePlus. There was a render of a Nord N20 by @OnLeaks earlier this year.
To begin with, it's said to include a 6.43-inch display with a fingerprint scanner and a 60Hz refresh rate. There's a punch-hole in the top left corner of that display that houses the selfie camera. The screen appears to be nearly edge-to-edge in the renders. The device's volume buttons are on the left side, while the power button is on the right.
We're all up in the air about the additional specifications. According to speculation, this phone could be powered by the Snapdragon 696 SoC, with 6GB of RAM and 128GB of storage. In terms of the camera, it's possible that a 48MP main camera will be paired with an 8MP ultrawide camera.
We aren't sure how big the battery will be, but the OnePlus Nord 2 had a 4,500mAh battery, so it could be the same size. According to rumors, this phone will support 30W SuperVOOC charging. In terms of operating system, the device is expected to run on OxygenOS 11 rather than OxygenOS 12.
Regarding the Nord series, OnePlus COO, Kinder Liu, said:
The success of the OnePlus Nord series has surpassed our highest expectations, The OnePlus Nord line has been a best-seller at T-Mobile and MetroPCS since the Nord N10 and Nord N100 hit shelves in February 2021. OnePlus sold more than 2.5 million Nord phones in the US last year.