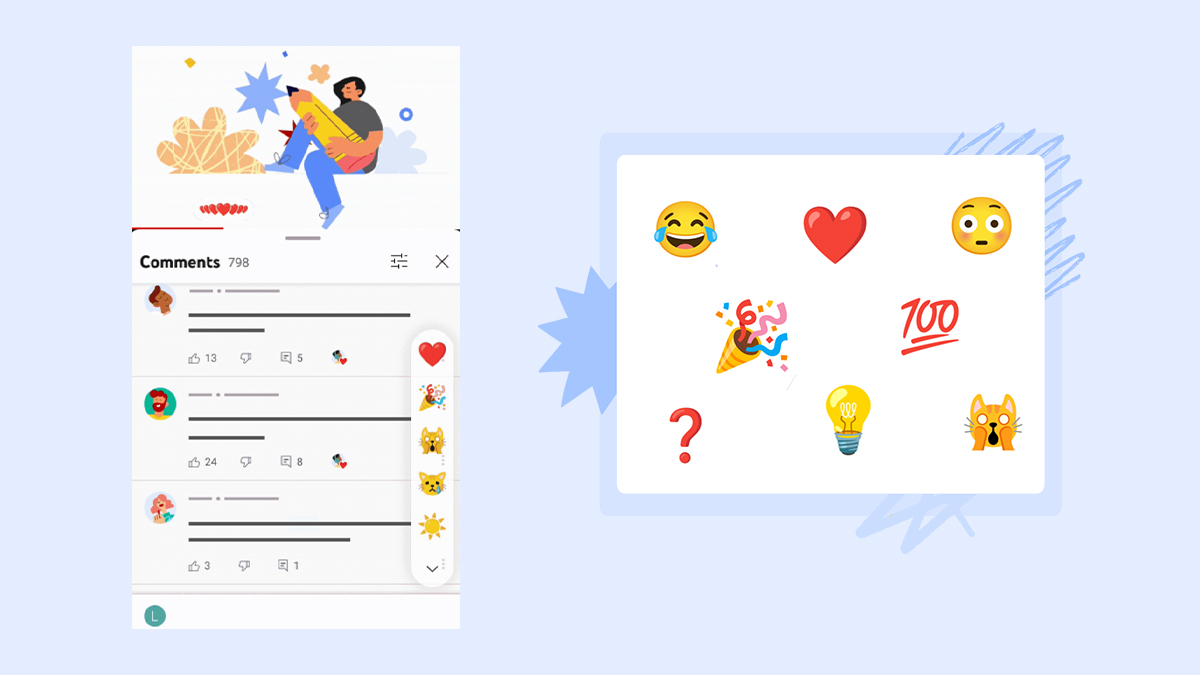 YouTube has begun testing a new feature that allows users to express reactions during certain points in a video. Similar in style to Facebook Live and Twitch, each video's comment section will have a separate reaction pane that will display emoji reactions by the time.
YouTube's community manager Meaghan in a blog post said that the video platform is experimenting with timed reactions with a "limited number of channels to begin."
At present, spectators can choose from a set of eight reaction emojis on YouTube. A face with tears of joy, a heart, a shocked face, confetti or celebration, 100 percent, a question mark, a light bulb or idea, and even a screaming cat are among the thoughts listed. According to the firm, depending on how well the experiment goes, it will add or remove reaction emojis.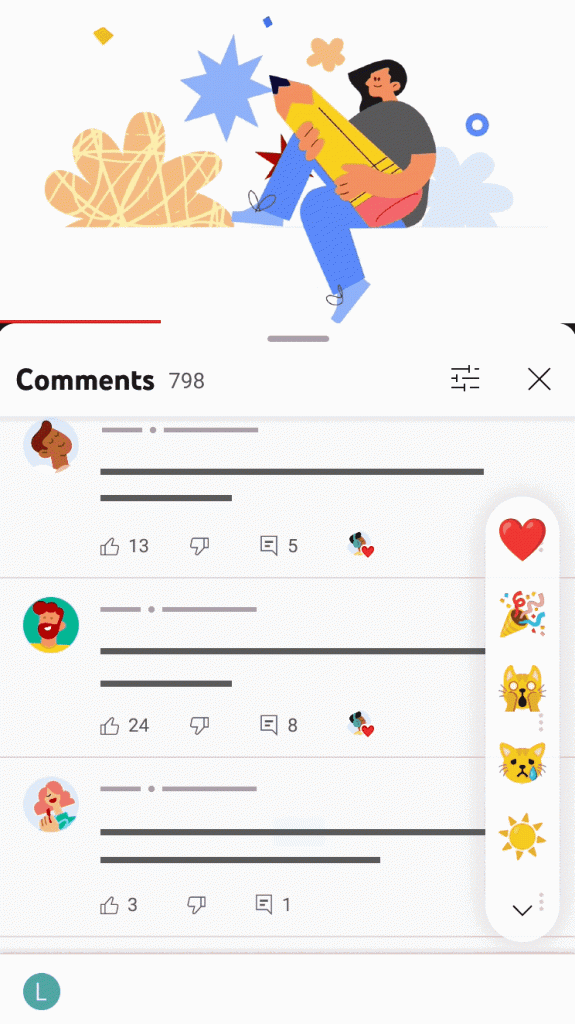 In terms of availability, YouTube stated that the timed reactions experiment is currently being piloted with a small number of channels. However, no date has been set for when this feature will be more generally available on the platform.
Regarding the feature, Meaghan, Community Manager, TeamYouTube, said:
"If you're watching a video that is part of this experiment, you can react and see crowd reactions by opening the comment section of the video and tapping into the reaction panel. The test will also show you which moments other viewers are reacting to. We know community is important to you, so we're committed to bringing you more features that strengthen the sense of community on YouTube".