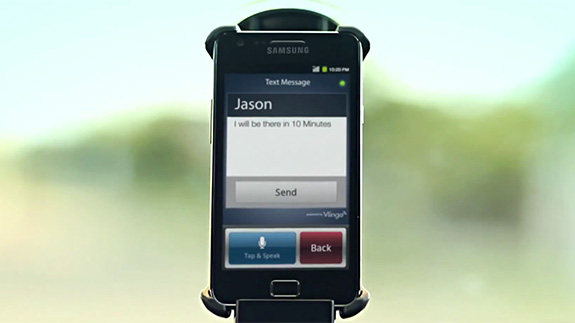 Samsung Galaxy S II was officially announced by Samsung at MWC this year, and you may have seen our hands-on videos and photos with it. Galaxy S II is a true powerhouse and it's coming out on May 1st in UK and it will hit India any time next month. A few days ago, we showed you the first ad of the Samsung Galaxy S II in which a little girl was shocked by the Vivid display of the device, so she dropped the phone in water. Then we saw another Samsung Galaxy S II ad in which Samsung is actually marketing the Voice Talk functionality. Now we are about to show you another Galaxy S II ad in which Samsung is again telling us the advantage of Voice talk. Have a look on the ad below:
httpv://www.youtube.com/watch?v=T6RyaGPQSbg
Samsung is also giving a good lesson in the video, which is not to text while driving. So who's getting the Samsung Galaxy S II next month, anyone?