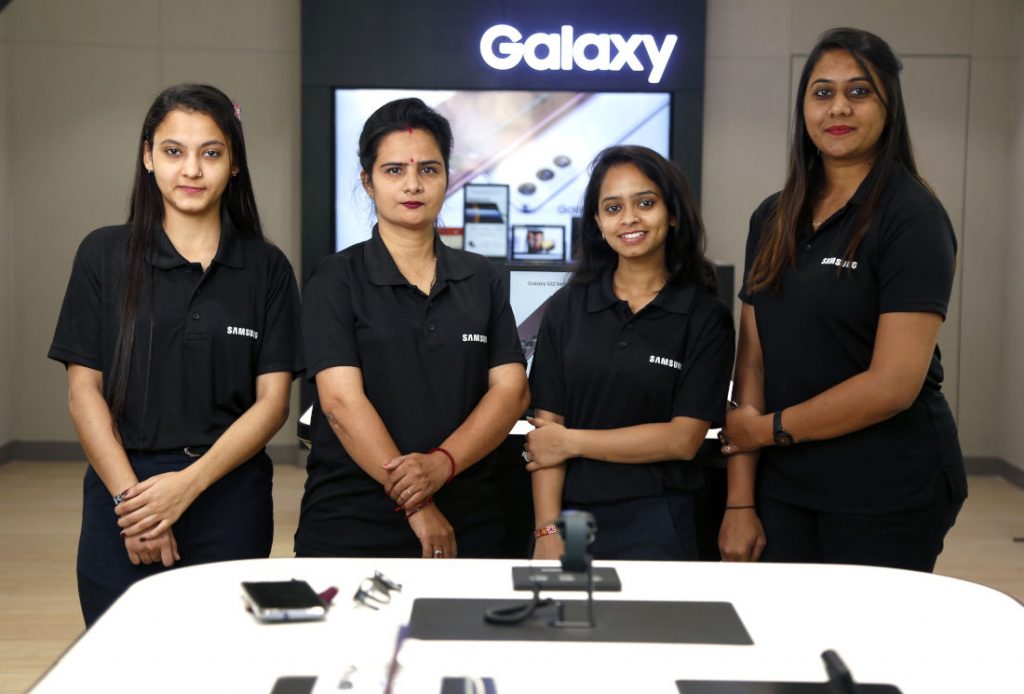 Samsung India has opened its first all-women-powered mobile store in celebration of International Women's Day and as a part of the #PoweringDigitalIndia initiative. The store, located in the centre of Ahmedabad, India, is a first step in the company's aim to increase Samsung's market share by promoting the strength of Indian women.
This Samsung SmartCafe is in the Navrangpura area of Ahmedabad and is located at Vijay Cross Road. It will give customers a unique shopping experience from Samsung.
The unique feature of this all-women mobile store is that it will be entirely operated by female employees – from the store manager to Samsung Experience Consultants who assist consumers in making informed device purchases to the Galaxy Consultant who extends device support.
Aside from Galaxy device training, the women who work at this mobile store receive significant training in other areas of business as well. These include customer service and sales as well as accounting as well as the administration of inventory, among other things. In addition, the company has set up an Employee Resource Group (ERG) called WiSE (Women in Samsung Electronics). This group will help and support female employees as they grow in both their personal and professional lives.
Regarding this initiative, Ken Kang, President & CEO, Samsung Southwest Asia, said,
We are very excited to set up the first all-women mobile store and are confident about the new possibilities and milestones this incredible team is set to achieve, in keeping with our values of people, excellence and co-prosperity. We are committed to growing the number of women in our workforce and nurturing the next generation of women leaders across the company.